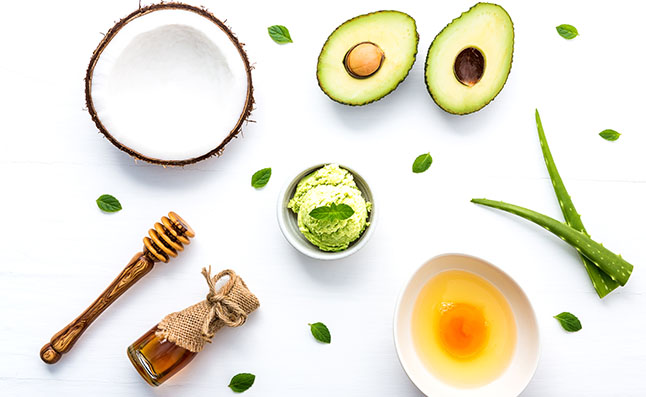 With clean beauty literally creating waves in the skincare industry, it's time we figured that your hair goals too needed a detox. Imagine purging out all the toxic chemicals found in your regular hair care products and the results summing to a win for all" the planet and animals. Indeed a happy place isn't it? That being said, creating a clean and green a.k.a. an organic hair care routine isn't a herculean task. You need a handful of trustworthy natural hair products that will give your tender tresses the shine and gloss you have always yearned for. Besides, when you steer clear of harmful chemicals and resort to natural hair products, your scalp and overall health will thank you too.
So, if you are due on switching over to natural hair care, here are some top reasons as to why you should say hello to the natural goodness of mother nature.
1. Preserves hair health
Natural hair products harness the very power of nature in them. The ingredients found in organic hair care products are powerful enough to inverse hair damage caused by pollution, dirt, and daily wear and tear. They help in making your hair softer and healthier.
2. Defends your hair colour
If you are someone who likes wearing hair colour, then organic hair care products are highly recommended for use. The reason is that chemicals shred the natural oils from your scalp and fade out your hair colour. And it won't be long before you start noticing discoloured strands that look no less than awe-pealing. This is why using natural hair products helps preserve the colour of your hair and keep them looking radiant and beautiful.
3. Causes no side effects
Healthy hair is the prime reason for the increased demand for organic hair products. Chemicals and additional synthetics cause long term damage and draw out life from your once healthy, shiny, and radiant hair. Moreover, they pose a high risk of even causing rashes and allergies. Organic hair products, on the contrary, are mild on your scalp and do not deteriorate the quality of your hair.
Today, the market is flooded with various hair care products and it is quite easy to fall prey to the claims made by each of them. Therefore, only knowing the benefits of organic products aren't enough. You need to understand how they work differently from the traditional shampoos or conditioners you have been using.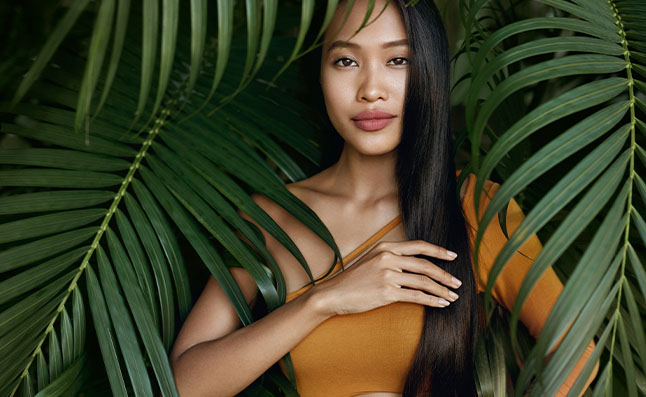 So, how does a natural shampoo exactly work?
Simply put, an organic shampoo doesn't contain the chemicals present in your traditional shampoo. It contains natural ingredients such as vitamins, proteins, herbs, fruit extracts, essential oils, and much more. These ingredients deliver sumptuous nutrients to your hair without damaging the softness or shine. Furthermore, a toxic free shampoo is devoid of SLS ingredient, which means that it won't lather up, unlike your so-called synthetic-based hair product. But, fret not! This doesn't mean it will leave your tresses unclean. You simply need to give it an extra rinse and your locks will be just as silky and clean as ever.
However, the prime question remains, how do you find a brand that hoists purity and the goodness of nature in absolute faith? Feeling overwhelmed is quite natural. But, what if we told you that your search for toxic free shampoo and conditioner ends right here? Taking the organic hair care goals up by a notch is Coco Soul that believes mother nature has the answer to all our hair care woes. All its products are non-toxic, cruelty-free and completely safe for all hair types, across all age groups. So, if you are desperate to shun your hair woes, ditch all your chemical-based hair products and try Coco Soul. Packed with natural ingredients and backed by the early secrets of Ayurveda, all its products are safe for your hair and scalp.
Coco Soul Hair & Scalp Cleanser
Created with the goodness of natural ingredients, this organic shampoo contains virgin coconut oil and a few mighty Ayurvedic herbs. It cleanses your hair gently by washing off the dirt and particles of pollution. It unclogs hair follicles, balances the scalp oil and strengthens hair roots to leave your tresses soft, clean, bouncy and manageable. It includes natural ingredients for hair like:
Virgin coconut oil - Packed with antioxidants and fats, it nurtures the scalp and moisturizes your hair.
Godapara - This organic herb soothes itchy scalp and strengthens the hair shafts.
Kikirindiya - It promotes blood circulation in the scalp, thus promoting hair growth and also treating hair fall and dandruff.
Coco Soul Hair & Scalp Conditioner
This organic hair conditioner nourishes and strengthens the hair shafts and makes them soft and smooth. Use this hair conditioner immediately after your shampoo to seal the moisture and prevent frizz and split ends in hair. Its lingering formula gives you super soft, bouncy and manageable hair. It includes natural ingredients for hair like:
Virgin coconut oil - It penetrates deeper into the hair strands to nurture and repair hair damage.
Hibiscus - It strengthens the hair roots by reducing hair fall and encouraging natural hair growth.
Lunuwila - It helps repair hair damage, reduces split ends and prevents premature greying.
This wonderful combination of natural shampoo and conditioner is best to pamper your scalp and hair shafts, ultimately providing you with soft, healthy and shiny hair. The Ayurvedic hair products of Coco Soul are free from sulphates, silicones, sodium chloride, DEA, parabens, mineral oils, Phthalates, petroleum, Propylene Glycol and any other artificial compounds.
To learn more about the harmful effects of chemicals on hair, head over to our blog on harmful chemicals in hair care products.
Furthermore, they are 100% vegan and MadeSafe certified.
Natural hair products are nothing but a boon for your hair. All you need to do is pick the one that matches your hair type and rough, frizzy and unhealthy hair will be a thing of the past. So, what are you waiting for? Hurry and clear your vanity; organic hair products are waiting to grace your beauty shelves. Quickly head over to the Coco Soul website and buy natural hair products here!
Frequently Asked Questions on Organic Hair Care Products
1. Are organic products good for your hair?
Yes, organic products are good for your hair as they do not have any side effects and do not impair the natural health of your tresses.
2. How do you choose an organic shampoo?
To choose an organic shampoo, you need to first read its ingredient label carefully. Something that says sulphate, paraben and fragrance free is a good way to identify and pick an organic shampoo.
3. What is organic hair treatment?
Organic hair treatment is something that is done without the use of chemical or synthetic hair products. Natural ingredients are used to meticulously pamper your tresses and scalp, resulting in the shine and bounce.