The end of the year is party time for most of us! We replay flashbacks of the past year and make resolutions to have a better new year. But, this year has been a lot different, a rather unprecedented and difficult one. Staying indoors for most part of the year and dealing with never heard beauty woes in 2020, looking your best has been a challenge. While you can go ahead with the common resolutions of saving money, eating healthier and travelling, self care needs special attention in the coming year too.
While you are planning for a better 2021 by looking for new year tips, why not care for your skin and hair too. Leave behind the aftermaths of 2020 viz maskne and stress-induced hair fall and binge on new year resolution ideas for flawless skin and beautiful hair. The following hair care tips and healthy skin tips can help you make beauty resolutions too.
Keep your skin clean
A heart filled with grudges and misunderstanding can never remain happy. In the same way, your skin buried under dirt and dust can never glow. This new year, resolve to keep your skin clean of all pollution and dirt at all times. So, before you ask Dr. Googlehow to get glowing skin', inculcate a habit of cleaning your skin daily with a mild cleanser. Cleaning your face off accumulated dirt and oil helps reveal your inner glow and also keeps skin issues at bay. But you must be careful not to use a chemical-based or harsh cleanser that leaves your skin itchy and irritated. Instead, seek nature's help and secrets of Ayurveda and go for an all-natural face wash that cleanses your skin effectively without causing any lingering dryness.
Coco Soul believes that mother nature has the solutions to all your skin issues. Hence, we bring to you the secrets of nature for flawless skin in easy packaging.
Try the Coco Soul Revitalizing Face Wash. This natural face wash is made with purest natural ingredients and ayurvedic herbs that gently cleanse your skin while nourishing it. This results in soft, glowing and supple skin. It contains -
Virgin coconut oil - It has skin nurturing compounds that nourish the skin and promote cellular repair.
Gotukola - An organic herb, it promotes collagen production and fights skin sagging.
Neem - Loaded with vitamin E, neem helps remove pigmentations to give you a blemish-free and younger-looking skin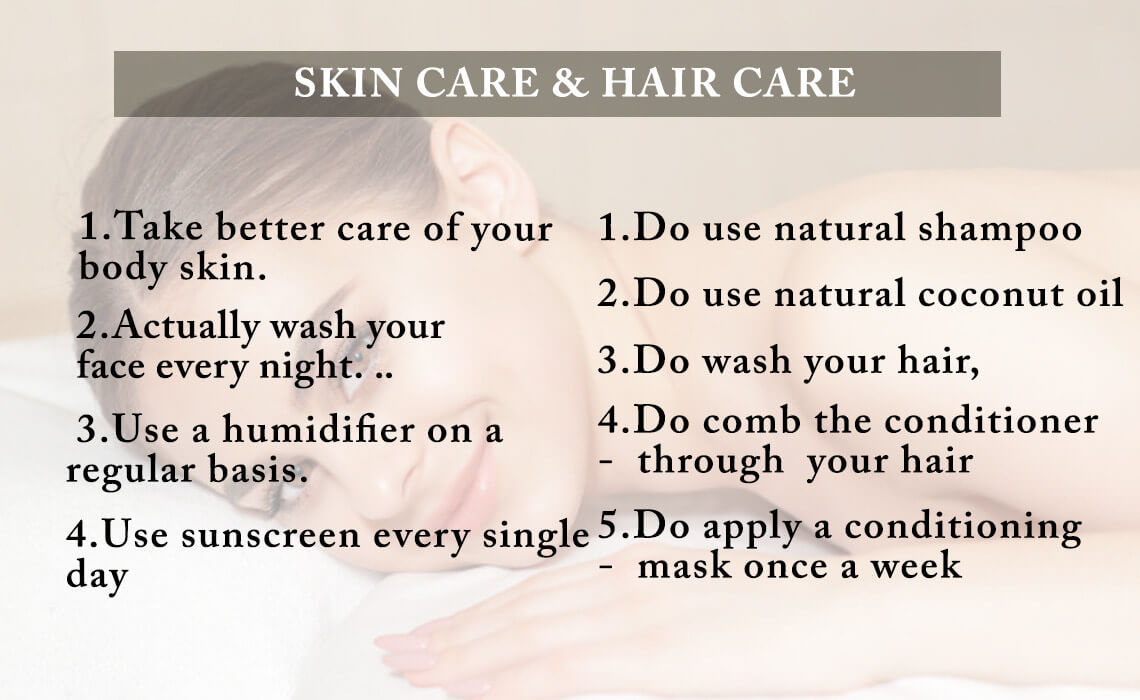 Feed your skin, moisturise!
Wondering how to get glowing skin naturally? Feed your skin. While you resolve to eat healthy this new year, you should consider taking care of your skin by using a moisturiser. Every time you wash your face or find your skin dry, nourish it with a natural moisturiser to make it soft and glowing. Avoid using a heavy, sticky lotion or cream as it can clog your pores. Instead, go for a natural, lightweight moisturiser that will not only provide adequate nourishment but also reveal a moisturised glow. Presenting the Coco Soul Nourishing Body Lotion. Loaded with emollient properties, this delicious smelling natural body lotion is a genie in a bottle. It has a lightweight texture that melts in your skin and penetrates deep into skin layers for a soft glow. It contains -
Sandalwood - It encourages the reduction of oxidative stress in the skin, minimises age spots and reverses sun damage.
Welmi - It reduces skin dullness and gives a glowing dewy skin.
Virgin coconut oil - Loaded with skin nurturing compounds and fatty acids, virgin coconut oil deeply nourishes the skin.
Listen to your hair
If you listen to your hair, you would know that it is tired of dealing with chemicals. Hair fall, rough and frizzy hair, breakage, lifeless hair strands, these are all signs of hair damage caused by chemical-based hair products. This new year, follow our hair care tips and clear off all synthetic hair products from your shelf. Thankfully, you have the gift of Coco Soul, an au natural brand that is infused with pure virgin coconut oil with mighty ayurvedic ingredients to give your hair a new life. While our grandmothers have always preferred natural ingredients for beauty woes, these are also being vouched by beauty influencers lately for strong and shiny hair.
With that, we present to you the Coco Soul Hair and Scalp Cleanser. Created with the purest ayurvedic herbs and virgin coconut oil, it deeply cleanses the dirt and oil from your scalp and makes your hair soft, shiny and beautiful. This Coco Soul shampoo contains -
Virgin coconut oil - Called as the elixir in Ayurveda, it nourishes the scalp and nurtures the roots.
Godapara - It soothes itchy scalp and strengthens the hair
Kikirindiya - It boosts blood circulation in the scalp and promotes hair growth.
This hair and scalp cleanser washes your hair effectively, balances scalp oil and unclogs hair follicles. It also strengthens your roots to give you soft, bouncy and manageable hair. Treating your hair with this hair cleanser along with the Coco Soul Hair and Scalp Conditioner can surely help you turn your new year resolution ideas of beautiful hair, into reality. These products will also help to prevent hair fall in monsoon.
While you are looking forward to better hair and skin in 2021, ensure to go easy on them. Avoid using heat styling products on your hair or indulging in tight and harsh hairdos frequently. Similarly, for your skin, ensure that you cover your face when you step out in the harsh sun and pollution and restrain from using skincare products that contain chemicals. Coco Soul products are free from paraben, silicones, sulphates, DEA, mineral oils and other chemicals and are MadeSafe certified. Get ready to meet a newyou' in the upcoming year with these skin and hair tips and head over to Coco Soul to shop for natural products here.
You must also check out our blog on how to stop hair fall after delivery from our hair care blog section.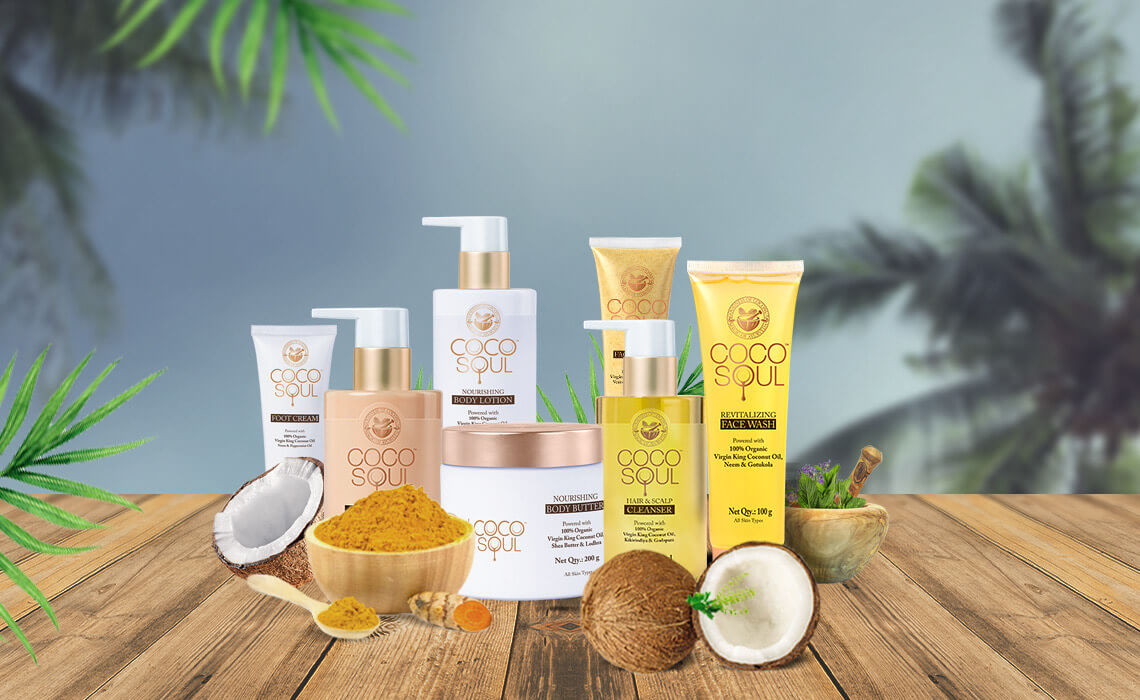 FAQs for healthy skin and hair resolutions for 2021
What is a good New Year's resolution?


A good new year resolution is the one that helps you be a better version of what you were in the past year. Getting a healthy body, clear skin and beautiful hair should be one of them.



Where do I start with skincare?


The first step of your skincare routine should be to keep your skin clean and moisturised. Following a CEM ritual of cleaning, exfoliating and moisturising every day is the best way to start with skincare for glowing skin.



What is the ideal skin routine?


The ideal skincare routine is the one that helps you get rid of all your skin issues while giving you a healthy and glowing skin.



What should you do to improve skin health?


Follow a good skincare routine as per your skin type, use natural and glowing skin products and keep a distance from harsh chemicals.



How do you start a hair routine?


Identify your hair type and hair issues, and accordingly, choose all-natural hair products to start a hair care routine.



How do I get perfect hair?


To get perfect hair, follow a good hair care routine. Avoid chemical treatments, styling products and use natural and mild hair care products.