Did you know that an average woman uses a minimum of 15 cosmetic products, be it for the skin or hair, on a regular basis? It's true that there's no scarcity of harmful toxins floating around us. From SLS and parabens to phthalate and propylene glycol. But, does the namepropylene glycol' ring a bell? Yes, it is a widely used product in many shampoos and conditioners for its low cost and versatile nature. But, remember that not all that glitters is gold, and hence, bear caution when buying your fave shampoos or conditioners at the store. Although it's a versatile ingredient, it will only dehydrate your tresses and lead to a laundry list of hair issues.
Here are some of the propylene glycol side effects for the hair: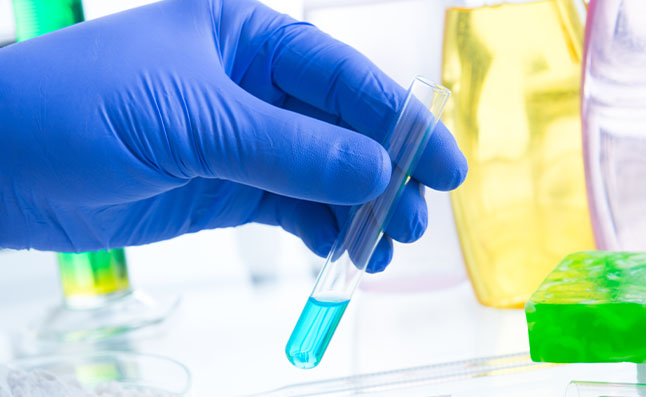 1. Causes tearing, itching and burning
When it comes to harmful chemicals for hair, propylene glycol is one of them. Many harmful ingredients in shampoo often tend to burn and irritate the eyes. With propylene glycol being one of the most-used ingredients in shampoos and conditioners, it can cause tearing, burning or even itching when it comes into direct contact with your eyes over prolonged use.
2. Causes irritation in the scalp
Healthy scalp results in healthy hair. Today, the market is flooded with a multitude of hair care products, making it extremely difficult to pick out the harmful ingredients in shampoo. Make a note here of this ingredient called propylene glycol. Although it is often used in many hair care and skincare lotions and deodorants, its prolonged application can cause irritation or inflammation in your scalp, thus resulting in itching and hair loss.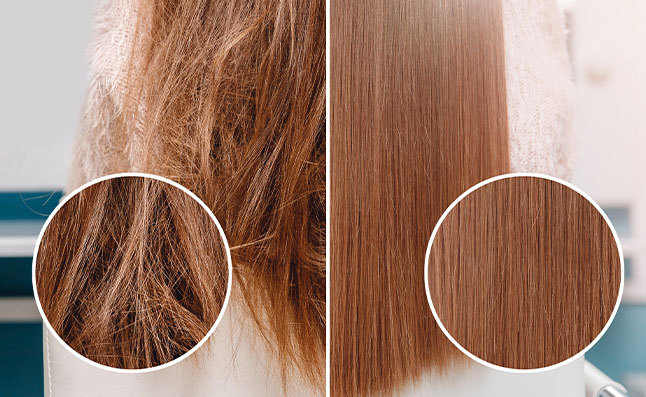 3. Can make hair dry and brittle
Dry, brittle strands are the most common propylene glycol side effects for hair. Since it is a humectant, it carries a high possibility of higher penetration into your scalp. The thing about humectants is that they absorb moisture from everything around them. So, if there are harmful chemicals in shampoo such as propylene glycol, they can absorb toxic particles from the environment and permeate within your scalp. These tiny particles of pollutants can deteriorate your scalp health, thus resulting in dry, rough or brittle hair.
While it is difficult to find any product that isn't adulterated, it might be even tougher to find brands that believe in safety and purity. But, fret not! We have got just the perfect solution for you that gives the best of both nature and chemical-free products, just at the click of a button. Introducing Coco Soul, a natural brand that hoists clean and green beauty like never before. Believing that mother nature has the solution for your hair care woes, it creates non-toxic, propylene glycol free products safe for all hair types. Backed with a unique blend of Ayurvedic herbs and other natural ingredients, it steers clear of harmful chemicals in shampoo to keep your hair and scalp nourished and healthy.
Looking to detox your beauty shelf and stay clear of propylene glycol in hair products? Try"
Coco Soul Hair & Scalp Cleanser
This hair cleanser is created using pure virgin coconut oil and natural herbs. It gently cleanses the dirt and pollution by unclogging hair follicles, balancing scalp oil and strengthening your hair roots. Using this natural cleanser will leave your hair smooth, soft, clean and bouncy. It contains ingredients like:
Virgin coconut oil - It contains good fats and antioxidants that nurtures the scalp and soothes your hair strand.
Godapara - This organic herb soothes itchy scalp and strengthens your hair.
Kikirindiya - It treats dandruff and hair fall by boosting blood circulation in the scalp and promoting hair growth.
Coco Soul Hair & Scalp Conditioner
This hair conditioner works double duty of strengthening and nourishing your hair shafts. It helps seal moisture in your hair and makes it soft and smooth by preventing split ends and frizz. It contains powerful natural ingredients for hair like:
Virgin coconut oil - Since it is lightweight, it penetrates deeply into strands to nurture and repair hair damage.
Hibiscus - This Ayurvedic herb strengthens the hair roots, reduces hair fall and encourages faster hair growth.
Lunuwila - It helps repair hair damage by reducing split ends and preventing premature greying.
Using this wonderful pair of natural cleanser and conditioner from Coco Soul will surely give you soft, bouncy and manageable hair. Besides, this au-natural brand will thoroughly pamper your hair as it is free from propylene glycol sulphates, silicones, sodium chloride, DEA, parabens, mineral oils, phthalates, petroleum or other artificial toxic compounds. Moreover, all its hair care products are 100% vegan and MadeSafe certified.
So, take no more risks with your hair and bring home these natural hair care products to shower some extra TLC to your locks. To buy more toxin-free hair care products, head over to Coco Soul Beauty now!
FAQs
1. What is so bad about propylene glycol?
Propylene glycol in high concentration is known to cause seizures and stark neurological symptoms.
2. Which ingredients are bad for your hair?
Ingredients such as parabens, dimethicone, propylene glycol, formaldehyde, phthalates and triclosan are bad for the hair.
3. What does propylene glycol do to your hair follicle?
Since propylene glycol is a humectant, it has low volatility and will not evaporate easily, thus making your hair follicles drier.
4. How long does propylene glycol take to break down?
Typically, propylene glycol takes at least 48 hours to break down in the body.