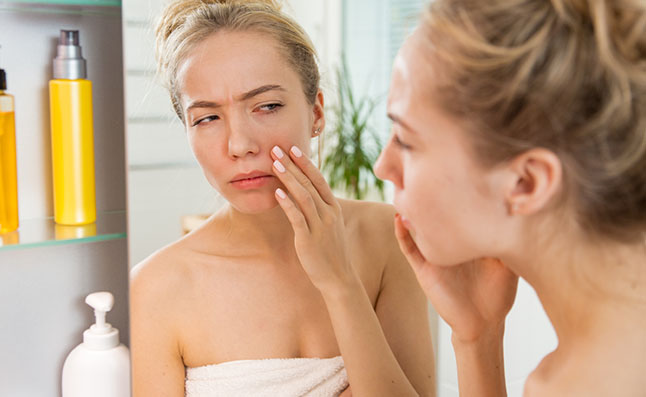 Skincare is often made to look simple, isn't it? Just pick a trendy brand, look for its reviews, shop for a product that suits your budget, and voila, you are on a path to flawless skin. But is it really that easy? Despite trying multiple suggestions, binging on YouTube videos, and listening to beauty influencers, the dream of owning beautiful skin seems farther away than ever. Relatable?
If yes, it could be because you are using products that do not suit your skin type. Dermats suggest that you follow a beauty regimen that is customised to your skin type. Everyone has different skin, so following a personal, evidence-based skincare routine not only gives you the desired results, but is also safe for your skin. Continue reading to know more about your skin and the importance of an evidence-based skincare routine.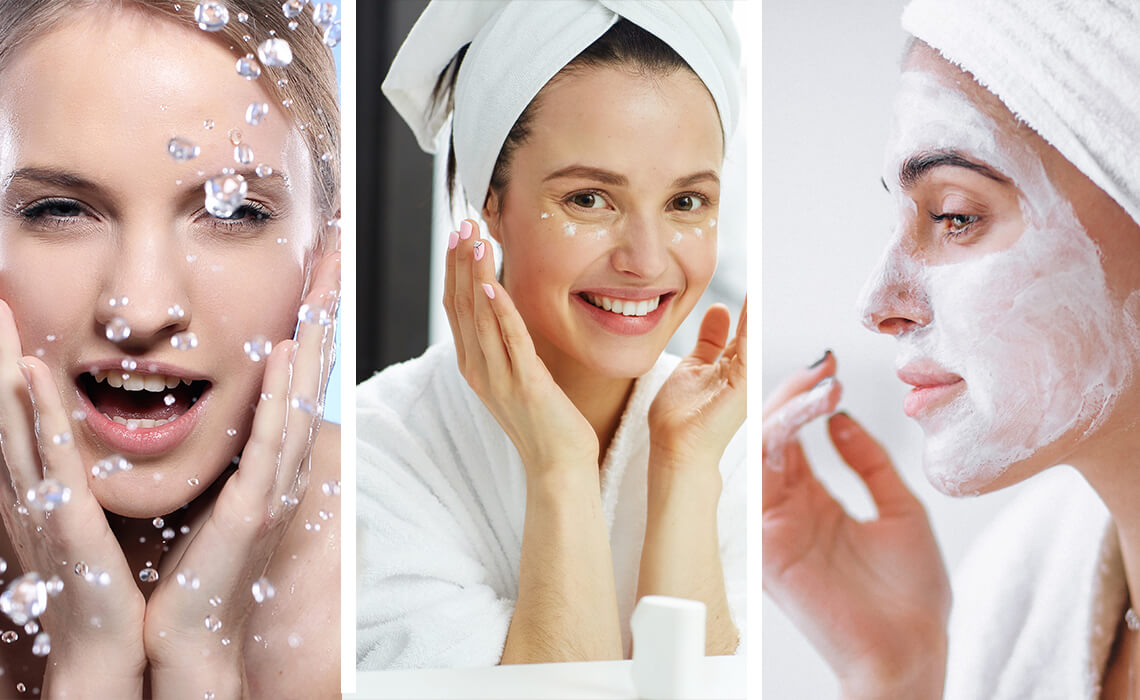 What is skincare?
Skincare literally translates to caring for your skin, which also happens to be the largest organ in your body. You follow a skincare routine to combat external stressors as well as internal changes. It refers to scientific ways to improve the skin's health and functioning to enhance your looks and personality.
Understanding your skin type
Before you pick any product, it's imperative to identify your skin type. The best time to check your skin is just after waking up or before your shower. Broadly, there are five, main skin types:
Normal: It has a clear, balanced texture that is not too dry and not too oily.
Oily: It has a shiny, greasy texture with open pores.
Dry: It has a rough, flaky texture.
Combination: It is oily around the nose and forehead (T-zone) and dry around the cheeks.
Sensitive: It gets easily irritated or itchy under the sun or when you use make-up products.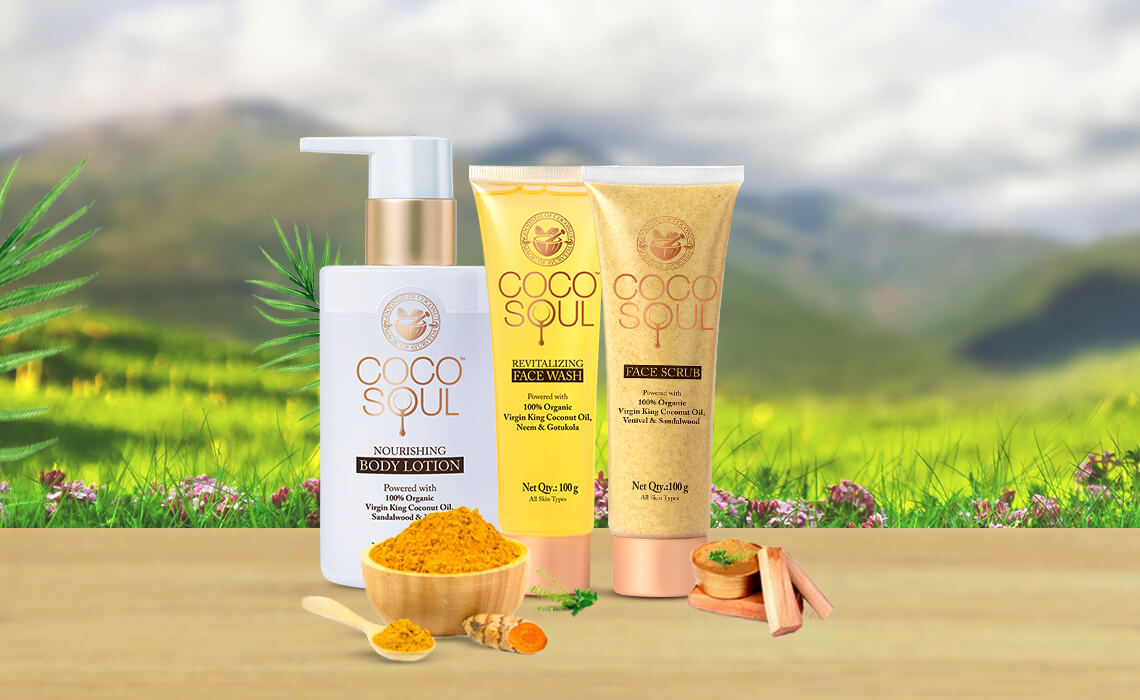 What should be your basic skincare routine?
Knowing your skin type makes it easier to pick a basic skincare routine. The steps in your skincare routine should never be complicated, and should be focussed on keeping your skin healthy while working on any issues. Hence, dermatologists suggest following this step by step skincare routine:
Cleansing
Washing your face with a mild cleanser is the perfect way to start your skincare routine. The cleanser you choose should suit your skin and should be free of harsh chemicals. For dry skin, a moisturising face wash works better as it nourishes the skin without causing any further dryness. Similarly, for oily skin, a gentle, foamy cleanser that cleans off the dirt and excess sebum should be used. For normal and dry skin, washing your face once a day should suffice, but if you are exposed to too much dirt and pollution or have oily skin, it is recommended you wash it at least twice a day.
Moreover, your cleanser should be natural and devoid of chemicals as the latter can cause rashes or irritation on your skin. For best results, use a cleanser that is made of exotic, natural ingredients and Ayurvedic herbs, just like the Coco Soul Revitalising Face Wash. Infused with virgin coconut oil and the magic of Ayurvedic herbs, it gently cleans the oil and dirt from your skin without any lingering dryness and gives you clear, soft, and radiant skin. It has:
Virgin coconut oil: It is rich in skin-nurturing compounds that hydrate your skin and moisturize it deeply.
Gotukola: It is an organic herb that fights skin sagging and tightens the skin.
Neem: Loaded with Vitamin E as well as antibacterial and anti-ageing properties, neem gives you blemish-free, younger-looking skin.
Sandalwood: Revered in eastern cultures, it minimises age spots and reverses sun damage.
Venivel: It exfoliates dead skin, removes excess oil, and gives you blemish-free skin.
Virgin coconut oil: Called as an elixir in Ayurveda, it hydrates and moisturizes the skin and promotes cellular repair.
Moisturising
Moisturising is another important step in your basic skincare routine. It doesn't matter if you have dry or oily skin, using a moisturiser should compulsorily be among the daily skincare routine steps you follow. But you must also be careful while choosing a moisturiser, especially if you have oily or sensitive skin. A thick or greasy moisturiser can clog your pores and cause breakouts. Instead, you should pick a natural, lightweight moisturiser with Ayurvedic properties for complete nourishment and care, like the Coco Soul Nourishing Body Lotion.
This genie of a lotion melts easily on your skin to penetrate deep within the layers and give you a nourishing glow. Made with virgin coconut oil and Ayurvedic herbs, it has a luxurious, non-greasy texture that will leave you with silky and glowing skin. It has:
Virgin coconut oil: It is loaded with fatty acids and antioxidants that moisturize and nourish your skin.
Sandalwood: A traditional Indian beauty ingredient, it reduces the oxidative stress in the skin and minimises age spots.
Welmi: Rich in vitamin C, this miracle herb reduces skin dullness and gives you a glowing and radiant skin.
This moisturising lotion is MadeSafeâ"¢-certified and is free from sulphates, parabens, silicones, DEA, mineral oil, and other chemicals. If you wish to get a glowing skin, then you must check out our blog on ayurvedic tips for glowing skin.
Conclusion
A evidence-based skincare routine that caters to your skin type will not only be simple but also highly effective. So listen to your skin and feed it with organic and safe products made just for you. And as you explore your own skincare routine, shop for organic products infused with nature's goodness from Coco Soul here.