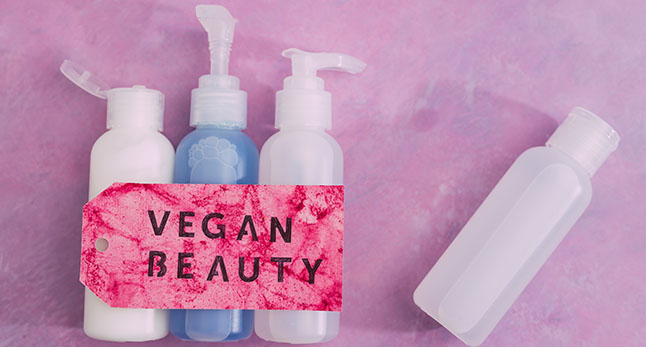 Vegan Products - A Spotlight On Beauty's Hot New Trend!
Wouldn't it be a trueJoy to the World' if all your essentials from head to toe were sans any animal byproducts? With consumers growing increasingly conscious about each and every product in the market today, a soft spot for animals is seen to overrule all. This is when the demand for all-things vegan began to witness a spike, especially in the beauty space. Moreover, many make-up giants like Fenty Beauty and Hourglass too are taking a step closer to cruelty-free vegan products in a bid to meet the growing demands of every beauty enthusiast out there.
So, if you too are trying to make a lifestyle choice, then it's never too late to go the #VeganWay and opt for vegan products for the overall wellbeing of the environment as well as your skin.
So, what exactly are vegan beauty products? Read on to know more"
Simply put, vegan beauty products are animal friendly. It is similar to a vegan diet, where the products abstain from using any animal-based ingredients derived from gelatin, beeswax, cholesterol, lanolin, albumen, honey, etc. Moreover, vegan skincare products are anytime better for your skin, especially if you have acne-prone or sensitive skin.
To tell you the truth, animal ingredients in beauty products often tend to be harsh on your skin and clog the pores. This is why vegan skincare products make a soothing alternative, as they contain many plant-derived ingredients rich with antioxidants, vitamins and minerals that hydrate and make your skin appear healthier.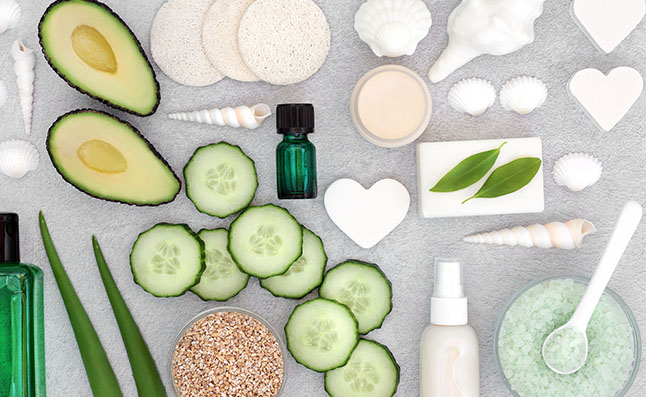 Here are some star qualities of vegan beauty products:
Vegan beauty products steer away from using lanolin (an ingredient removed from sheep's wool), which is commonly known to have pore-blocking qualities.
Avoiding animal byproducts and harsh chemicals in skincare formulas will not only be good for your body, but also prevent severe health conditions in the long run.
Vegan beauty products are lightweight and infused with rich plant-based ingredients, apt to repair your skin health and keep it supple and hydrated.
Be it vegan cosmetics or vegan hair products, each of them is formulated using hypoallergenic ingredients that are mild and gentle on the skin and scalp.
All in all, vegan beauty products are not only a mere boon to the planet and animals, but also a saviour of your scalp and skin health. But, this doesn't mean you go out and grab every second product labelled as vegan just because a beauty trend demands you to choose cleaner and greener beauty products. Start by understanding the needs of your skin and tresses and then look for brands that are natural, vegan and cruelty-free, just like Coco Soul.
Now that you know about vegan beauty products. Head over to our blog on what is vegan beauty to understand the benefits and importance of vegan skin and hair care.
With a MadeSafe certification, all of Coco Soul's products harness the true potential of nature with unique and exotic Ayurvedic herbs used to formulate them for your beauty needs. This natural beauty brand not only stays clean of toxic chemicals, but also creates 100% vegan and cruelty-free products. So, if you were to ask us which vegan brand to switch to for healthy skin and hair, we'd recommend you to head over to Coco Soul. Not only are they affordable, but also cause no damage to your tender tresses or skin health.
Such is Coco Soul's Revitalizing Shower Gel. This natural shower gel transforms your regular bath into a luxurious experience. It is made with natural ingredients that purify and rejuvenate damaged skin and provides a glowing complexion. With a luxurious texture and rich aroma, this shower gel leaves your skin feeling fresh, soft and revitalized. It includes ingredients for your skin like:
Turmeric - It packs numerous beauty and medicinal properties, while also lessening scars and repairing the skin.
Gotukala - This natural herb promotes the production of collagen and fights skin sagging to give you firmer and glowing skin.
Virgin coconut oil - It hydrates and nourishes your skin through its fatty acids and antioxidants, while also promoting cellular repair.
If you are looking for vegan hair products, then try the Hair & Scalp Cleanser from Coco Soul. This cruelty-free and vegan shampoo contains virgin coconut oil and a potent blend of Ayurvedic herbs. It gently cleans your tresses by washing off the dirt. Furthermore, it unclogs hair follicles, strengthens hair roots and balances the scalp oil to keep your locks soft, bouncy, clean, and manageable. It includes ingredients for hair like:
Virgin coconut oil - Loaded with healthy fats and antioxidants, it nurtures your scalp and nourishes your hair.
Godapara - This natural herb helps strengthen hair shafts and also soothes itchy, dry scalp.
Kikirindiya - It enhances blood circulation in the scalp, thus encouraging hair growth and reducing hair fall and dandruff.
Unlike many brands out there, Coco Soul promises to give you a fantastic duo of organic and vegan beauty products.
To learn more about the such products, head over to our blog on the benefits of vegan and cruelty-free products.
While it helps you enjoy the secrets and goodness of mother nature by helping you solve your beauty woes, it also contributes in making the planet a better place. To learn more about vegan products, head over to the house of Coco Soul now!
Frequently Asked Questions on Vegan Products
1. What is vegan beauty?
Vegan beauty simply means the absence of any animal ingredients in beauty products. Its products are not tested on animals and are cruelty-free.
2. Does vegan mean all natural ingredients?
Vegan simply means it is not made using any animal ingredient or byproduct. Therefore, all or any vegan product wholly comprises of organic or natural ingredients.