Despite being one of the most important parts of your body, your hands are often left neglected. They are constantly exposed to water and dust, are washed several times and are hardly cared for.
Your hands do a lot of work for you, and without a proper TLC routine, they can get dry, rough, irritated and look withered and older. Also, faded nails or peeled off cuticles are a big no no when you want to look your best.
Therefore, while you care for your face, you must show some love to your hands too. We know, currently, you can no longer visit salons to get a relaxing manicure. But believe us when we say that using a good hand and nail cream is often enough to keep your hands soft and smooth on a regular basis without the effort of a full manicure.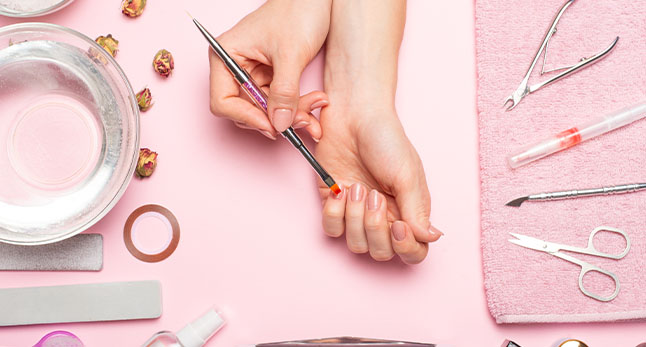 You can invest in a natural hand cream like the Coco Soul Hand And Nail Cream. This nourishing nail cream is infused with pure virgin coconut oil and choicest ayurvedic herbs in its core. Its lightweight and soothing texture melts in your skin and makes your hand soft and smooth in no time. This hand cream for dry skin keeps your hands hydrated, eliminates scars and marks, reduces dryness, and keeps them soft, and moisturized. It contains -
Vetiver - A natural coolant, it reduces dark spots and gives you a balanced skin tone. It is also rich in antioxidants that slow down signs of ageing.
Indian rose chestnut - An ayurvedic herb, it reverses sun tanning and improves skin's brightness.
Virgin coconut oil - Known as an elixir in Ayurveda, it penetrates deep in skin layers and promotes cellular repair, and restores lost moisture.
Coco Soul identifies the power of nature and believes that nature has the solution to all your skin woes. With that, they create products which are au natural and free from sulphates, silicones, parabens. Sodium chloride, DEA, mineral oils, and any other chemicals. Moreover, its products are 100% vegan, have not been tested on animals, and are MadeSafe certified.
A natural hand and nail cream is the fastest and easiest way of pampering your hands and making it silky smooth. You ask why? Read on.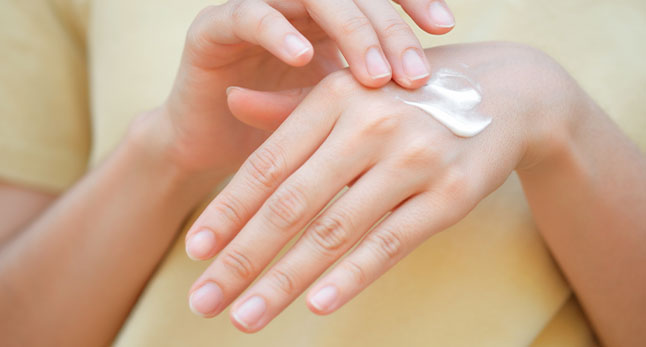 Hand and nail cream benefits
1. Keeps skin moisturized
Constantly at work, your hands can easily become dry, rough and chapped at the end of the day. A hand and nail cream softens the dryness and keeps your hands moisturized. The hand cream also repairs your skin and restores the lost moisture on your hands, by keeping them hydrated and nourished. Applying a hand cream can also relieve stress and help you relax while you massage it on your hands generously.
2. Slows down ageing
Over time, you start losing the lustre of your skin, while the signs of ageing like wrinkles, fine lines and dark spots start appearing. A daily massage with a hand cream for dry skin can keep your hands plump, soft and younger. It can also treat dry spots, nourish your nails and cuticles by sealing moisture inside and make your hands look beautiful and radiant.
3. Makes nails soft
A hand and nail cream can soften your nails too. If your nails have turned brittle or your cuticles feel dry, you need to add a nail cream in your routine. Nail cream hydrates the skin cells and makes your nails soft and smooth. Over prolonged use, it can also strengthen your nails and prevent them from breaking off.
4. Protection from the sun
While a hand cream is a remedy for dry nails, it can also save your skin from sun rays. It forms a protective layer on your skin that can save your hands from harmful rays of the sun every time you step out.
5. Brightens your skin
Tired of tanned hands? Use hand cream. Natural hand creams infused with the goodness of natural ingredients can remove tan and pigmentations and act as a hand whitening cream. They are also known to lighten dark spots and make your hands prettier. It is always better to use chemical-free and natural products. To learn more about other natural and organic skin care products, head over to our blog on benefits of organic skin care products.
Other tips to pamper your hands and nails
Apart from applying hand and nail cream regularly, you can follow these tips to keep your nails shining and hands glowing -
Moisturize your hands daily after bath. Ensure that your skin is damp.
Avoid using soaps or cleansers which are chemical-based or can be harsh on your skin. Opt for a natural hand wash as you wash your hands several times a day.
Use cuticle oil to keep your cuticles hydrated every day.
Do not forget to use a sunscreen on your hands too when you step out to avoid tan and sunburn.
Long nails look pretty, but unkempt nails can ruin your beauty game. So if your nails tend to break off easily, keep them trimmed and clean.
Exfoliate your hands often to remove dead skin and impurities from the skin.
While you care for your hands, only use the best quality nail polish to prevent your nails from getting damaged. Also, once in a while go polish free and give your nails a break.
Avoid hot showers and keep your hands protected against harsh winds and sun. Also, wear gloves while working in the kitchen while using smelling ingredients or while gardening.
Regular usage of a hand cream can make your skin smooth and glowing. While your hand fairness cream should be infused with natural ingredients, it should also be lightweight that penetrates easily into your skin. You can use a hand cream multiple times a day. We recommend using this hand cream every time you wash your hands or find your hands dry. But do not forget to use it just after bath and once before bed to keep your hands soft and smooth. Head over to the skincare section of the Coco Soul website to shop for this cream now. Have you ever wondered what's better? a soap or a shower gel? To know the answer head over to our blog on shower gel vs soap.
Frequently Asked Questions On Cream For Hands & Nails
1. What is a good hand and nail cream?
A good hand and nail cream is a natural one that keeps your skin nourished.
2. How do you use hand and nail cream?
Take a pea-size amount of cream on your palm, rub your palms together and massage the cream on your damp skin generously.
3. What are the benefits of hand cream?
A hand cream keeps your skin moisturised, fights dryness and keeps it soft.
4. Does hand cream strengthen nails?
If your hand cream contains natural ingredients and natural oils like coconut oil, it can strengthen your nails.
5. How many times a day should you use hand cream?
You should use hand cream at least twice a day, one after a shower and again when you go to bed.
6. When should you start using hand cream?
You can start using hand cream whenever you feel your hands are dry and rough.