Okay, let's face it; there are many ingredients in your everyday skincare products that you might know nothing about. From creams to cosmetics, it takes a potent mix of perceivably beneficial substances to help you be your youthful and radiant best every day. But many of these are chemicals that can be harmful and detrimental to your health. Sure, you can always read the label to know what you are applying on your skin, but it may also sound Greek to you, and you may not be aware of the ill-effects. One such ingredient is paraben. Ring a bell? Yes, you guessed it right. Parabens are those notorious ingredients that have been mired in controversy for years now.
Let's get all the facts in one place so that you knowwhat a paraben is' and why paraben-free skincare products have gained so much popularity in the beauty space lately? Keep reading to know more!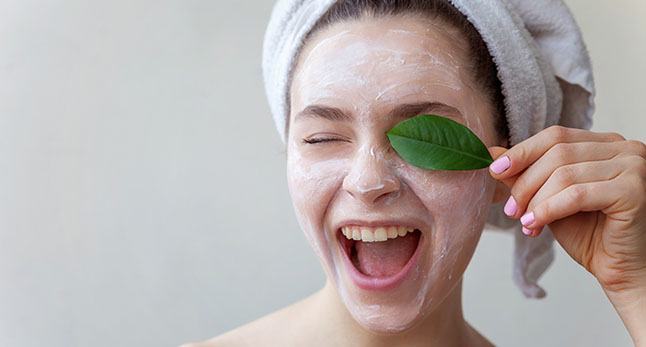 What are parabens?
Parabens are a set of preservatives that are used in many skincare and health products to prevent microbial and bacterial growth and prolong their shelf life. They are known to be far more effective than regular preservatives, and their usage has been a popular choice in beauty products since the 1950s. It is only recently that dermats determined them to be unsafe for your hair and skin. So the next time you pick up a skincare product, look out for terms such as methylparaben, propylparaben, ethylparaben, etc, and steer clear.
But how exactly are parabens bad for our skin?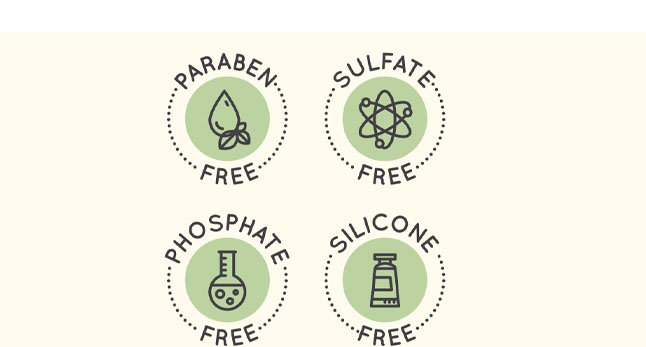 Parabens are known to disrupt the hormonal functions in our body. They get absorbed into the skin and stay trapped in the tissues for long after. A study conducted by the Natural Medical Journal in October 2010 found the presence of parabens in urine, breast milk, and seminal fluid. And if the odds are against you, there is also the possibility of parabens being responsible for breast cancer. Yikes! This is because parabens are xenoestrogens that mimic the estrogen receptors in your body, possibly leading to cancerous growth. Besides, they also increase cell damage caused by the harmful UV rays, making your body more vulnerable to skin cancer. Double yikes.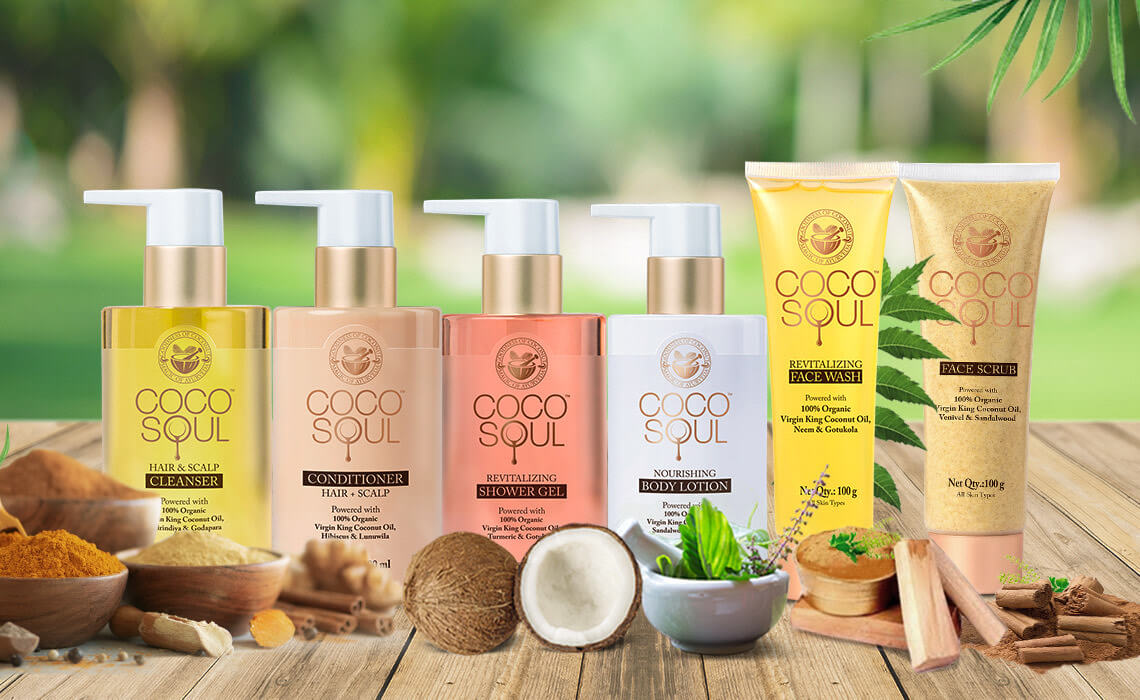 What should you use instead?
If not parabens, then what? Don't worry; it's not that you will have to compromise with your skin's health if you choose to ditch paraben-loaded beauty products. Of late, many skincare brands offer paraben-free products that cater specifically to your skincare needs. Then there are those that harness the naturally-occurring, therapeutic benefits of Ayurveda to give you radiant and healthy skin from within. And Coco Soul's exotic skincare products do exactly that, as they combine centuries-old Ayurvedic techniques with the goodness of Virgin King Coconut Oil.
Coco Soul's wide range of skincare products are not only paraben-free, but are made with exotic and natural herbs and spices. Infused with the ancient wisdom of Ayurveda and Virgin King Coconut Oil, these paraben-free products from Coco Soul are a one-stop solution to getting healthy and glowing skin. Note that all these products are 100% vegan. To learn more about vegan skin care products, head over to our blog on the benefits of vegan products in skin care.
1. Revitalizing Face Wash: This paraben-free face wash is perfect for keeping your skin fresh and radiant. The Revitalizing Face Wash is created using potent Ayurvedic herbs like neem and gotukola along with the potent elixir Virgin Coconut Oil.
Virgin King Coconut Oil: It rejuvenates and moisturises your skin to give you a renewed and hydrated look.
Neem: Rich in vitamin E, it helps reduce pigmentation and gives you younger-looking skin.
Gotukola: An organic hero, it fights sagging skin by promoting collagen build-up in the body.
With the goodness of nature stored and presented to you in this tube, your face will feel fresh and soft from the very first use.
2. Nourishing Body Lotion: What if we claim that you can benefit from the nourishing quality of virgin coconut oil but in a non-messy and non-greasy manner? Interesting, yes? Presenting to you, the Coco Soul Nourishing Body Lotion - This delicious-smelling, paraben-free moisturiser is exceptionally lightweight and melts on your skin to give you a nourished-from-within glow. It is enriched with the ancient beauty elixir - Virgin King Coconut Oil, and potent Ayurvedic spices and herbs like sandalwood and welmi, making it the best paraben-free moisturiser for dry skin.
These ingredients work together to moisturise the skin, repair sun damage, and reduce skin dullness. The body lotion's non-greasy texture makes it ideal for everyday use. Moreover, it is chemical-free and also 100% vegan.
Virgin King Coconut Oil: Virgin coconut oil is packed with fatty acids and antioxidants. It promotes cellular repair and hydrates your skin for a soft and nourishing glow
Sandalwood: Revered by eastern culture since centuries, sandalwood is known to minimise age spots, reverse sun damage and deeply moisturise your skin
Welmi: Packed with vitamin C, welmi fights skin dullness
Now, treat your skin with the healing power of virgin coconut oil and the wisdom of exotic Indian Ayurveda to get soft, smooth, and hydrated skin.
3. Hair and Scalp Cleanser: Indulge in the magic of ancient Ayurveda while you clean and nourish your scalp with this natural, paraben-free cleanser. This hair cleanser from Coco Soul is a storehouse of pure, natural ingredients that can make your shampooing experience luxurious and refreshing.
Containing magical herbs derived from ancient Ayurvedic wisdom and packed with the magic of organic Virgin King Coconut Oil, this cleanser will nourish your scalp and strengthen your roots from within. This cleanser is a potent mix of the following -
Virgin King Coconut Oil: Packed with skin nurturing compounds, virgin coconut oil heals the scalp, strengthens the roots and makes your hair shiny, bouncy and beautiful.
Kikirindiya: Called as the wonder herb in ayurveda, kikirindiya boost blood circulation in the scalp that promotes healthy hair growth
Godapara: Known to soothe itchy and flaky scalp, Godapara strengthens your hair and helps it grow naturally
Now that you're aware of the importance of using these paraben-free products, make a pact with yourself to opt for nothing but clean, natural products henceforth. The entire range of skincare and haircare products from Coco Soul beauty is free from parabens, silicones, phthalates, mineral oils, DEA, petroleum, formaldehyde, propylene glycol, sodium chloride, and other chemical components. They are also 100% vegan and have not been tested on animals.
Head over to our blog on the benefits of organic skin care products to learn more about organic skin care products.
Moreover, these exotic Ayurvedic products from Coco Soul come with the MadeSafeâ"¢ certification, meaning that they are made from safe ingredients that are not known to cause any harm to your health or the environment.
So visit the Coco Soul store and take your pick from our range of chemical-free products now!