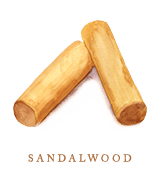 Sandalwood: A revered traditional beauty ingredient in India, sandalwood encourages the reduction of oxidative stress in your skin. One of the primary ingredients in this body lotion, sandalwood deeply moisturizes the skin and minimizes age spots and reverses sun damage.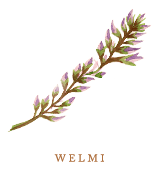 Welmi: This potent Ayurvedic herb is loaded with Vitamin C. Its miraculous extracts help in reducing skin dullness, giving you a glowing, dewy, and radiant look.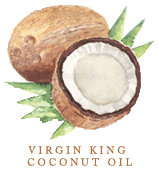 Virgin King Coconut Oil: Ancient Ayurvedic wisdom calls it the 'elixir' that hydrates our skin. It is loaded with natural antioxidants and good fats that nurture the skin, fight dryness, and promote cellular repair.