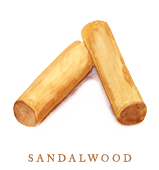 Sandalwood: A revered and traditional beauty ingredient in India, Sandalwood encourages the reduction of oxidative stress in your skin. Its infusion in the face scrub helps to deeply moisturize the skin, minimize age spots, and reverse sun damage.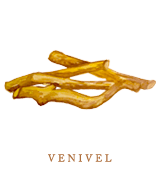 Venivel: This exotic Ayurvedic ingredient is nothing short of magic when it comes to its wide-ranging properties. A primary ingredient in this face scrub, venivel exfoliates dead skin, removes excess oil, and renews the skin to reveal a fairer, blemish-free complexion.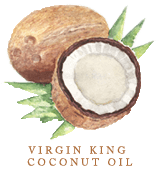 Virgin King Coconut Oil: Ancient Ayurvedic wisdom calls it the 'elixir' that hydrates our skin. This coconut oil is loaded with natural antioxidants and good fats that nurture the skin, fight dryness, and leaves it soft and supple.