The consumer market is brimming with different products that claim to give you envy-worthy hair and flawless skin. Coupled with the attractive packaging and your favourite celebrities' endorsements, choosing the right products for your hair care can not only be confusing but risky too. Thanks to the presence of harmful ingredients in them. To lure you into believing that these products make your hair look shiny and glossy, the hair care products found in the market today are often packed with chemicals and preservatives like silicones, sulphates and other chemicals that can harm your hair more than you can imagine. Moreover, while chemicals found in hair care products are harmful to your scalp, it is detrimental for your health too. Thankfully, the smart consumer is now moving towards organic and natural products for their needs and so should you.
If you are yet to switch to natural hair care and need a motivating push to do so, here are some reasons you should say hi to nature's goodness today.
They are skin-friendly
Chemical-based products contain a lot of chemical compounds that can not only harm your scalp and irritate the skin but also make your hair brittle and dry. On the other hand, the natural ingredients in your hair care products are plant-based and not prepared in laboratories. This makes them skin-friendly and also safe to use. They soothe your skin and help in healthy growth of the hair.
They have no side effects
When you use chemical-based hair products, you are always at a risk of suffering from side effects like allergies, rashes and irritation. However, natural ingredients found in natural hair products are mild on your scalp and free from any side effects. In the worst case, even if they do not give you the desired results, they would never deteriorate the current health and quality of your hair.
They reverse the damage and keep your hair healthy
Nature is very powerful and so are the ingredients it provides. The natural ingredients found in natural hair products are potent enough to reverse the hair damage caused by daily wear and tear, pollution and make your hair healthier and softer.
They are kinder on the planet
One of the best benefits of natural ingredients in hair products is, they are not only good for you but are kinder for the planet too. Using organic hair products means you do not rinse any chemicals down the drain. Moreover, their packaging is also usually biodegradable and reusable which reduces pollution. Nature friendly that they are, most organic hair products are not tested on animals.
Protects the colour
Chemicals not only strip off the natural oils from your scalp but also the hair colour you apply on your hair. It won't be a surprise if your hair colour starts fading off sooner than usual when you use chemical-based hair products. But the ingredient in natural hair products preserves the colour of your hair and keeps them shiny and beautiful.
Smells great
Agreed, all hair products have good aroma in them, but over time, these artificial aromas often result in causing headaches. On the other hand, the organic hair products have natural occurring aroma in them that is refreshing and soothing.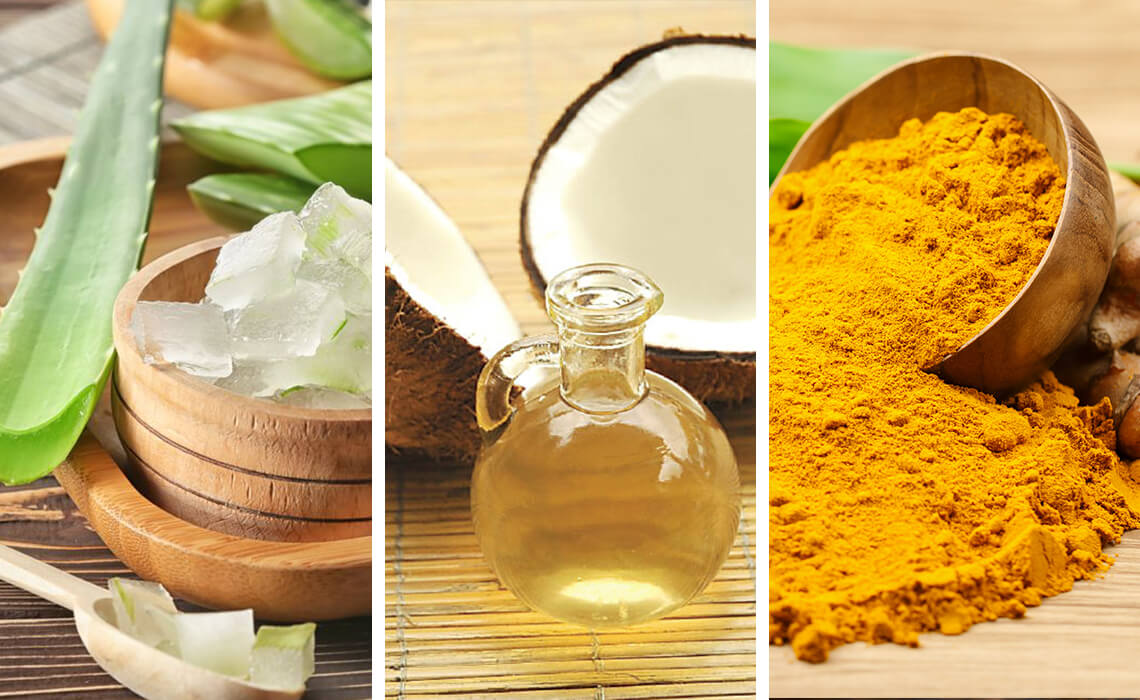 Safe for your health too
The chemical-based products are not only harmful to your hair and skin, but also for your health. You might not even realise, but these chemicals are absorbed in your skin and enter your body through the scalp, posing life threats. Many pieces of research have pointed out that chemicals like sulphates and parabens can cause health issues like breast cancer and various allergies on the skin. On the other hand, natural hair products contain antioxidants and Vitamins that are beneficial for your scalp and health too.
While every other product is adulterated, it might get difficult to find brands that believe in the goodness of nature and bring you pure products. But if you look closely, there are a few brands, who do what they preach, just like Coco Soul. Coco Soul is a natural brand that believes that mother nature has the right solution for all our hair care woes and the remedies of the yesteryears are much more effective than today's. With the same vision, they create products that are non-toxic, chemical-free and safe to be used for all hair types and across all age groups. If you have been wondering about switching to a better and natural alternative to your chemical-based hair products, try Coco Soul. It is made with natural ingredients that are backed by the ancient secrets of Ayurveda and are safe for your scalp and hair.
Coco Soul Hair & Scalp Cleanser
Like a splash of purest ingredients, this hair cleanser is created with virgin coconut oil and Ayurvedic herbs. It gently washes off the dirt and pollution, balances scalp oil, unclogs hair follicles and strengthens hair roots to leave your hair clean, soft, bouncy and manageable. It contains natural ingredients for hair like:
Virgin coconut oil - Loaded with good fats and antioxidants, it nurtures the scalp and moisturizes your hair strand.
Godapara - An organic herb, it soothes itchy scalp and strengthens the hair
Kikirindiya - It boosts blood circulation in the scalp promoting hair growth while treating dandruff and hair fall.
Coco Soul Hair & Scalp Conditioner
This natural hair conditioner strengthens and nourishes your hair shafts and makes it soft and smooth. Using this hair conditioner after shampoo helps seal the moisture and prevents split ends, and frizz in hair. With a lingering formula and nourishing texture, it gives you soft, bouncy and envy-inducing manageable hair. It contains natural ingredients for hair like
Virgin coconut oil - It penetrates hair strands to nurture it and repairs hair damage
Hibiscus - It strengthens hair roots, stops hair fall and encourages natural hair growth
Lunuwila - It repairs hair damage, prevents premature greying and reduces split ends
This magical pair of cleanser and conditioner is best to pamper your hair with the goodness of nature and make it healthy, soft and shiny. The hair care products of Coco Soul are au natural, i.e they are free from sulphates, silicones, parabens, sodium chloride, DEA, mineral oils, Propylene Glycol, Phthalates, petroleum or any other artificial compounds. Moreover, these are 100% vegan and MadeSafe certified.
Natural hair products may take longer than chemical products to show results, but in the long run, they prove to be a boon for your hair. Once you find the product that suits your hair type, it can not only solve your many hair woes but also reverse your hair damage and make your hair stronger and healthier. So clear your vanity off all the chemical products and bring home the gift of nature with natural hair care products. Head over to coco soul website to buy natural hair care products here. You must also check out our blog on how to stop hair fall after delivery.
Frequently Asked Questions on Natural Ingredients For Hair
1. What are the best natural hair products?
The best natural hair products are the ones that are devoid of any artificial and synthetic ingredients. They are made from pure natural ingredients and safe to use.
2. What products do I need for my natural hair?
You need products that are made with ingredients like coconut oil, hibiscus, lunuwila, etc that work like magic on your hair and scalp. Use products for your natural hair that are derived from nature and not made in labs.
3. What products are best for natural black hair?
Products made from natural and ayurvedic ingredients are best for your natural black hair.
4. What products are bad for natural hair?
Hair products that have synthetic and chemical ingredients in them are harmful and bad for your hair. They make the hair dry, brittle, rough and irritate the scalp.