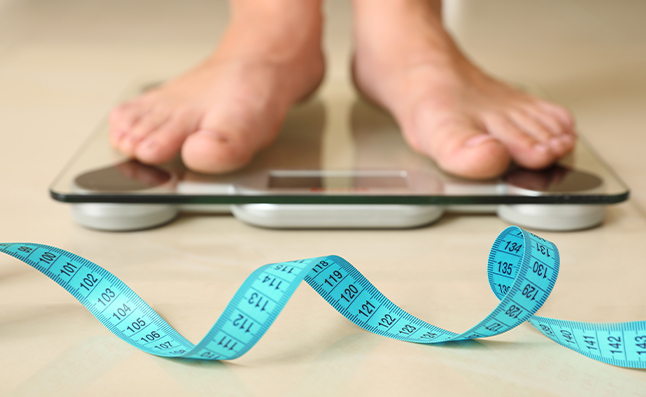 You must have run to and fro to many a gym, Zumba or power yoga classes only to reduce that tad bit of mass from your body. Sure, these external techniques do contribute to doing their fair share of work, but it isn't enough. Your diet plays a significant role too. Therefore, if you want to lose weight naturally at home, then you need to make a major tweak in your daily diet and cooking routine. Let's suggest an easy way - switch your cooking oil.
Regular cooking oils are refined and processed using a heat-process which makes them lose their nutritional values. Besides, they also tend to get stored in your system as fats, making you gain weight, thus defeating the entire weight loss purpose. So, if you want an easy home remedy for weight loss, then virgin coconut oil is your way to go. It is in a league of its own when compared to other cooking oils. Its components have an incredible ability to prevent fat accumulation, curb hunger and stimulate metabolism. Moreover, its healthy saturated fats content reduces the chances of cholesterol and weight gain.
So, without further ado, let us take you through the many ways virgin coconut oil benefits in reducing your weight.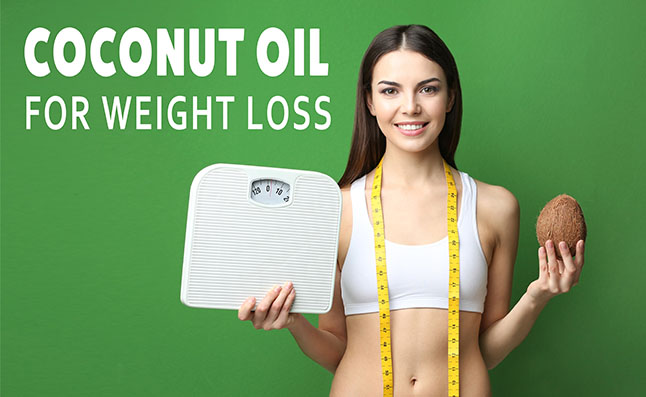 Benefits of virgin coconut oil for weight loss
Following are the top virgin coconut oil benefits for weight loss:
Weight loss at home is now easy with virgin coconut oil in your pantry. It is a natural appetite inhibitor apt for rapid weight loss at home. It contains medium-chain triglyceride fats that help decrease fat accumulation in the body and also works as an appetite suppressant by spiking the feeling of fullness.
Another easy method of weight loss at home is by ingesting it with your hot water or tea in the morning. Just a dollop of virgin coconut oil in your early morning tea will greatly assist in weight loss.
Compared to other cooking or edible oils, using virgin coconut oil is one of the best ways to lose weight at home. Because it can be easily digested, it helps in the proper functioning of your thyroid and endocrine system. Additionally, virgin coconut oil uses help boost your body's metabolic activity and gets rid of stress on the pancreas by shredding energy and aiding in weight loss.
One of the best virgin coconut oil health benefits is its ability to keep the sugar levels stable, which in turn, aids in burning excess fat.
It is rich in vitamin E, polyphenols and antioxidants which helps balance your hormones that further prevent any weight gain possible due to hormonal imbalance. Virgin coconut oil has various other health benefits too. Check out our blog on the health benefits of virgin coconut oil to learn about them.
Ways to consume coconut oil for weight loss
Be it for tempering your daily lentils or enriching the taste of your smoothies, using this cooking oil for weight loss will make a great addition to your daily diet.
Use it daily as your cooking oil as its saturated fatty acids are extremely resistant even at high temperatures and won't accumulate as fats in your body.
You can also consume coconut oil by using it for baking your meat before rubbing it with seasonings. Coating your meat with coconut oil will help cut down the excess fat of meats and prevent weight gain.
Drizzling melted coconut oil on air-popped popcorn enhances its taste. It's a win-win because you get to eat what you like without having to worry about weight gain.
Adding coconut oil to your protein shakes or daily curries will increase the taste and also enhance the nutrient value.
However, it is important that you choose pure virgin coconut oil for weight loss only. You can detect its purity through its smell because it's made with raw and fresh coconut pulp that leaves an aroma of fresh coconuts. Thus, to help you streamline your pick, we recommend you to try Coco Soul.
Why Coco Soul?
Coco Soul's Virgin Coconut Oil is 100% natural, pure, cold-pressed and unrefined. The oil is freshly harvested from the coconut farms and is then manufactured through a no-heat process.
It is rich in MCTs (medium-chain triglycerides) and can be easily digested, making it an ideal cooking oil for weight loss.
It provides an instant boost of energy without accumulating as fats in your system. Moreover, it can be consumed directly or mixed with your favourite herbal tea, making it a brilliant home remedy for weight loss.
It also contains vitamin E and lauric acids that aid in improving your body's immunity. Thus, aptly termed as a superfood packed with numerous benefits.
Finally, its vital nutrients and aroma of real coconuts make it an excellent alternative to your regular, refined oils.
So, what are you waiting for? Replace your regular, refined oils with Coco Soul's Virgin Coconut Oil and get your weight in order. Grab the purest virgin coconut oil from the website of Coco Soul Beauty now! You must also check out our blog on the health benefits of extra virgin coconut oil.
Frequently Asked Question on Virgin Coconut Oil For Weight Loss
1. Does virgin coconut oil help reduce belly fat?
Yes! It contains healthy fatty acids that help reduce your appetite and burn your fats rapidly, thus reducing belly fat.
2. How many spoons of virgin coconut oil should you take for weight loss?
Studies have shown that consuming two tablespoons of virgin coconut oil helps in reducing your weight.
3. What is the best time to drink virgin coconut oil?
Generally, virgin coconut oil can be taken at any time of the day. You can either drink it as a single dose or divide the doses by spreading it throughout the entire day. However, if your concern is weight loss, then take it before your meals.