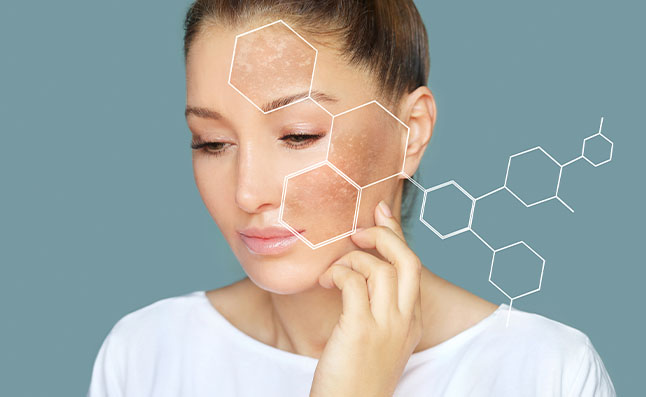 Using different beauty products for your skin and hair is often relaxing. They come in attractive packaging, their texture is smooth, they have a wonderful smell and when you apply them, you get what you always desire, beautiful hair and flawless skin. But we are afraid to break the news that all these products might not be good for you and you could regret using them on your skin.
Cosmetic and beauty products often contain ingredients that are made in laboratories and can be harmful to not only your skin and hair but health too. Which is why, dermats recommend reading the labels of beauty products carefully to identify these ingredients and avoid purchasing products containing them.
Here are a few chemicals that you should watch out for in your beauty products.
1. Sulphates
Sulphates are cleaning agents that are used to create lather and remove oil and dirt from your scalp effectively. While sulphates are known to harm the environment, they can irritate the skin and cause allergic reactions and rashes. They can also draw moisture from your scalp and skin making them dry and itchy. Sulphates are found in fash washes, acne treatments, shampoos, etc in the form of Sodium lauryl sulfate (SLS) / Sodium Laureth sulfate (SLES).
2. Parabens
Parabens are used as a preservative in beauty products to increase their shelf life and prevent the growth of bacteria and fungus. These are known to mimic estrogen hormone in your body and can cause breast cancer. It is also infamous for disrupting your hormonal balance and reproductive system.
3. Silicones
Silicones form a synthetic layer over your hair to make it look shiny and glossy. However, this can obstruct the penetration of vitamins and water in your hair making them dull, dry, and dehydrated.
4. Talc
Though talc seems harmless, the reality is a bit different. Used to absorb moisture, talc is found in eye shadow, blushes, etc, and can cause cancer-causing cells.
5. Fragrances
Fragrances found in beauty products could contain the most harmful chemicals for skin. It is because manufacturers are not obliged to mention fragrances in labels. Almost all your beauty products like moisturizers, hair shampoos, creams, perfumes, etc contain fragrances. Fragrances are known to cause skin allergies, respiratory problems, and even cancer cells.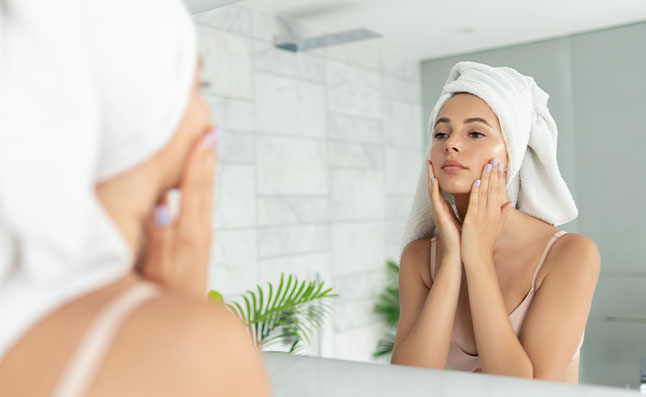 6. Propylene glycol
Propylene glycol is used in lotions, sunscreen, and shampoos as a thickening agent. It is known to trigger oil-producing glands in your skin, causing acne and making your skin look greasy. It can also strip off natural oils and cause irritation.
Almost everything in the world is adulterated and sometimes it is almost impossible to prevent chemicals from entering our body. So, if you ever get a chance to use pure natural products in your daily life, you should never let it go. Especially when it comes to beauty, your products should not only be effective but also safe and free from chemicals. Knowing how these chemicals can adversely affect you, it's better to switch to nature and adopt an Ayurvedic beauty routine. There are many brands that stay away from chemicals and use only natural ingredients for their beauty range; just like Coco Soul. Coco Soul believes that mother nature has the solution to all your beauty woes. Its products are all plant-derived, cruelty free, 100% vegan, and suitable for all age groups. If you are looking for organic beauty products, you can try Coco Soul.
Coco Soul Hair & Scalp Cleanser
Made with the purest ingredients and virgin coconut oil in its core, this hair shampoo gently washes off the dirt and pollution, balances scalp oil, unclogs hair follicles, and strengthens hair roots. Its natural ingredients nourish your scalp and wash off dirt gently, without causing dryness giving you soft and beautiful hair. It contains-
Virgin coconut oil - Loaded with fatty acids and antioxidants, it nourishes the scalp and nurtures the roots.
Godapara - An organic herb, it soothes the itchy and flaky scalp and strengthens the hair.
Kikirindiya - It boosts blood circulation in the scalp promoting hair growth and treats dandruff and hair fall.
Coco Soul Face Scrub
Infused with natural ingredients and virgin coconut oil, this is like a gentle kiss on the skin that unclogs your pores and purges skin impurities without causing any dryness on the skin. This face scrub cleans your skin of all the dirt, dead skin, and sebum and leaves your skin even-toned, clear, and flawless. It contains -
Sandalwood - Revered in eastern culture, it reduces the oxidative stress in the skin, minimizes age spots, and reverses sun damage
Virgin coconut oil - Called an elixir in Ayurveda, it hydrates and nurtures the skin
Venivel - It gently exfoliates your dead skin, removes excess oil, and renews your skin.
Organic beauty products could be difficult to find but they save you from harmful effects of chemicals. While these harmful chemicals in beauty products can be detrimental to your skin's health, it also can enter your body, posing risk of diseases like cancer. Therefore, it's best to opt for chemical free skincare products and chemical free hair care.
Head over to our blog on the benefits of organic hair care products to learn more about such products.
Head over to the Coco Soul website to shop for natural beauty products which are free from silicones, sulphates, parabens, DEA, and any other chemicals. .
Frequently Asked Questions on Harmful Chemicals in Beauty Regimen
1. Which ingredients are harmful to the skin?
Chemical-based products that are used in skincare products like parabens, petroleum, sodium chloride, etc., are harmful to your skin.
2. Which chemical should not be in face wash?
Chemicals like sulphates, silicones, parabens, sodium chloride, formaldehyde, etc., can irritate your skin and should not be present in a face wash.
3. Which chemicals should you avoid in beauty products?
Chemicals like Sulphates, Parabens, Silicones, Synthetic colors, Fragrances, Propylene glycol, etc., are the chemicals that you should avoid in beauty products.
4. Are chemicals in beauty products bad for you?
Depending upon their quantity, chemicals in beauty products can be harmful to you. While they can irritate your skin and cause allergic reactions, they can also cause health problems.
5. How do you know if ingredients are toxic?
Do thorough research about the ingredient on the internet. There are various online websites that work towards raising awareness about beauty ingredients. Reading about those doubtful ingredients will help you decide if their quantity in the product is permissible and safe or you should avoid them.
6. What are the dangerous ingredients in moisturizers?
Mineral oil, DEA, silicones, parabens, formaldehyde, etc., are some of the dangerous ingredients found in moisturizers.