Yes, we understand your need to stay loyal to those chemical-based products, especially since you could not find natural alternatives that suited your skin the same way. But what if your loyalty affected someone else too? Cue: Pregnancy.
When you conceive, there are a few things, apart from your skinny jeans and stiletto heels, that you need to bid an interim goodbye to. Your beauty ingredients are one of them. During pregnancy, as you diligently follow the doctor's manual for your diet and lifestyle, it is crucial that you also double-check the ingredients' label on your favourite skincare products to ensure they arebaby-safe'.
How about seeking the goodness of nature for safe pregnancy? While dermats emphasise on using nature-based products for skincare during pregnancy, it'd be best if you could find products that combined nature with the mighty benefits of Ayurveda, just like Coco Soul. Crafted with the wisdom of Ayurveda, Coco Soul's skincare products are enriched with 100% virgin coconut oil and the choicest Ayurvedic herbs to help you get flawless, radiant skin while looking out for your baby. But more on this later.
When looking for the best skincare products, avoid those with the ingredients mentioned below. While there is no science-backed evidence of pregnant women being harmed significantly by these ingredients, the USFDA (United States Food and Drug Administration), after close testing and research, believes that these ingredients can be detrimental for you and your baby.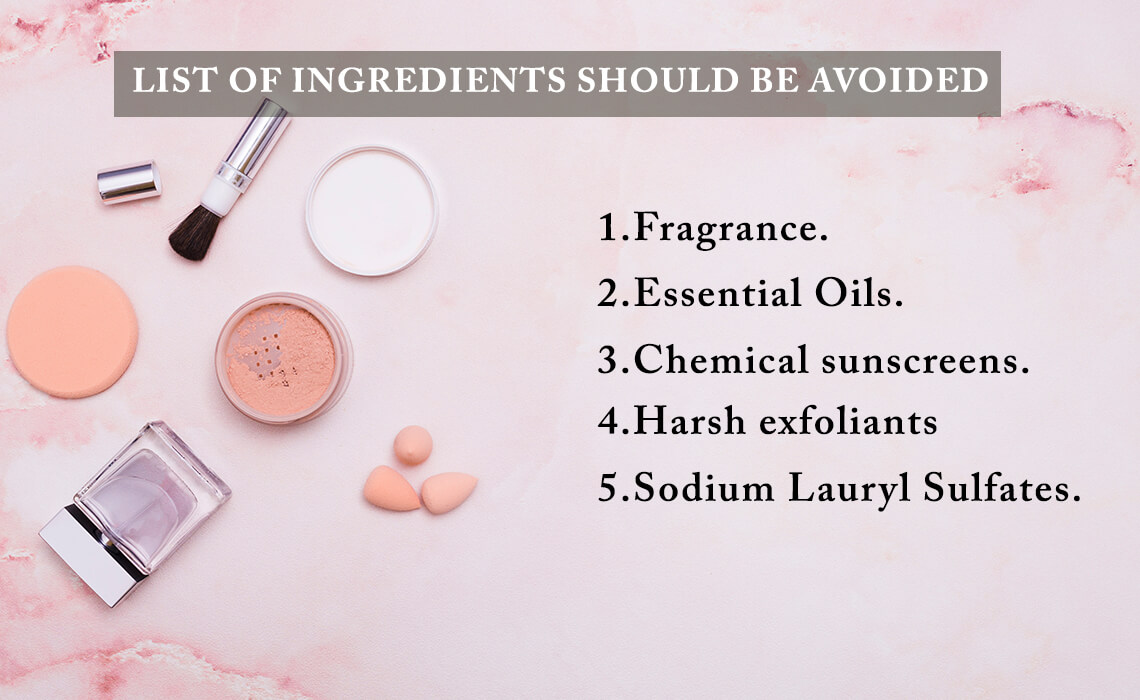 1. Retinols
Retinols are to be avoided at all costs for a safe pregnancy, and not only the FDA, but even gynaecologists swear by this. While getting vitamin A in adequate amounts is essential for your baby, its derivatives (retinols), usually found in over-the-counter (OTC) products, can be harmful and risk the development of the foetus, and may also cause liver toxicity.
2. Benzoyl peroxide
You might want to turn to acne creams and face scrubs to deal with the pregnancy-induced breakouts, but you should know that it is a common phenomenon. However, you should be careful not to pick any product that contains benzoyl peroxide. Benzoyl peroxide falls under category-C of the FDA list, which makes it unsafe for use during pregnancy. Hence, experts do not recommend using this ingredient as part of your daily pregnancy skincare routine.
3. Essential oils
While essential oils may seem harmless, the reality can be much different when it comes to skincare during pregnancy. It is because essential oils are highly concentrated. While everyone should use them carefully, it is advised that pregnant women should specifically consult their doctors before using essential oils as part of their skincare routine during pregnancy.
4. Formaldehyde
Though not linked directly to skincare issues during pregnancy, formaldehyde is used in nail polish as well as many haircare products. It has been found to be carcinogenic, cause fertility problems, and increase the risk of miscarriage.
5. Hydroquinone
Considering that hydroquinone helps with skin lightening, it would be tempting to use products with this chemical ingredient when you are trying to fight dark spots, pigmentation, and melasma during pregnancy. However, because it has a high absorption rate and penetrates deep into your skin, it should not be included in your skincare routine during pregnancy.
6. Sunscreens
Chemical-based sunscreens contain hormone disruptors that can cause damage to the baby's nervous system development. Oxybenzone, avobenzone, etc., widely used in sunscreens for UV protection, are known endocrine-disrupting chemicals that can cause serious damage to your baby.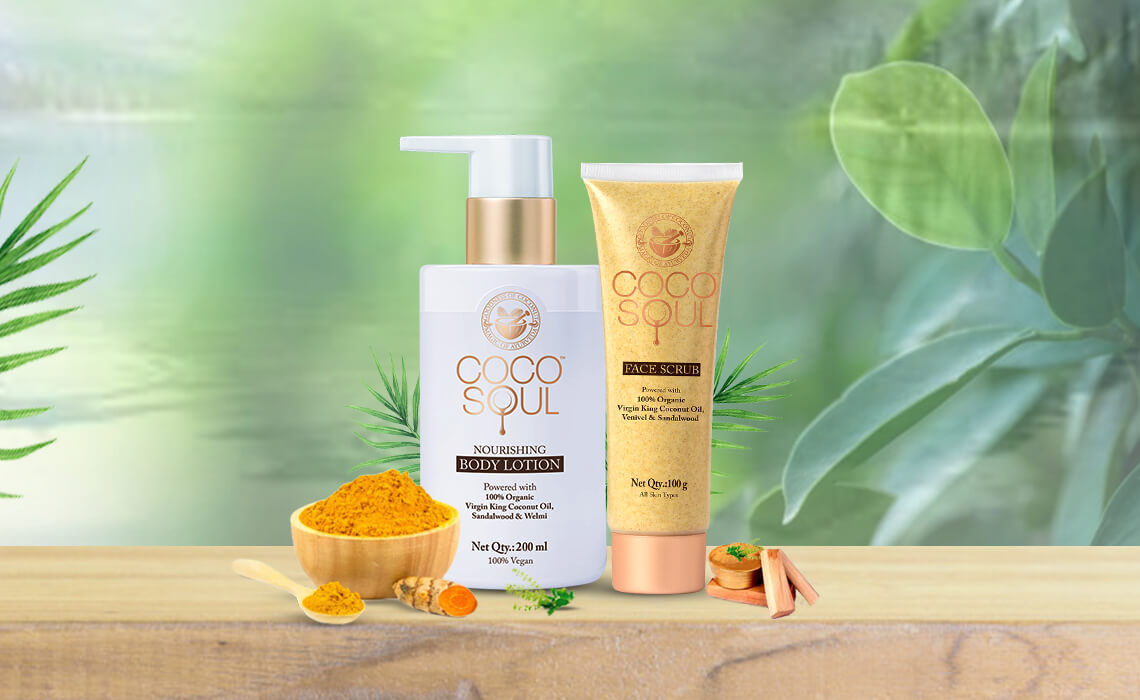 Alternate skincare during pregnancy
As you will eventually have to alter your daily skincare routine after learning about these forbidden ingredients, now is the perfect time to switch to organic and natural ingredients that are safe for use during pregnancy. You can try the following ingredients for an efficient pregnancy skincare routine.
1. Virgin coconut oil
Known as an elixir in Ayurveda, virgin coconut oil is a storehouse of vitamins and antioxidants that can give you relief from various skin issues. You can easily substitute chemical-based products with virgin coconut oil to tackle wrinkles, dryness/itchiness, and skin damage. It is also one of the best natural skincare ingredients for cellular repair and anti-ageing.
2. Turmeric
Turmeric is the secret ingredient for any skin issue. While it is used to treat skin diseases like psoriasis and eczema, it is also effective in treating acne breakouts, scars, and uneven skin tone. Turmeric can be easily used as a skincare ingredient during pregnancy because it has antioxidative as well as anti-inflammatory properties that are scientifically proven to give you a brighter and glowing complexion.
3. Sandalwood
Sandalwood is known to reverse sun damage and minimise age spots. It is also aromatic and soothes your senses while curing dark spots and acne. Hence, it is a perfectly safe choice for your skincare routine during pregnancy.
Dealing with skin issues like acne, rashes, and stretch marks during pregnancy can get much easier if you harness the benefit of these natural, Ayurvedic herbs easily. Thankfully, as we mentioned earlier, now there are safe and natural alternatives for dealing with acne and breakouts, like the Coco Soul Face Scrub, which is enriched with virgin coconut oil and ancient Ayurvedic herbs. It gently unclogs your pores, purges surface impurities, and treats and reduces the formation of pimples and acne. It contains:
Virgin coconut oil: It hydrates and softens the skin while promoting cellular repair.
Sandalwood: It minimises age spots, reverses sun damage, and deeply moisturizes your skin.
Venivel: It gently exfoliates dead skin, removes excess oil, and renews the skin for a blemish-free complexion.
An easy, safe, and natural way to get acne-free and glowing skin.
Additionally, you can include the Coco Soul Nourishing Body Lotion in your pregnancy skincare routine. Enriched with 100% organic virgin coconut oil and Ayurvedic herbs, this lotion melts on your skin to moisturise it deeply and cure dryness and itchiness. Apart from virgin coconut oil and sandalwood, it also contains welmi, which is rich in vitamin C and fights dullness to reveal radiant and beautiful skin. It can also be used to reduce the effects of stress on skin.
Pregnant or not, the best skincare products need not be chemically infused when nature has all that you need. While ditching your chemical-based skincare routine for safe pregnancy, you can opt for the all-natural skincare range from Coco Soul. So why wait? Head to the Coco soul website and shop for chemical-free, baby-safe products today.