Finally, it is the time of the year when everything around you seems lovely and beautiful. It's valentine's day. The time when you communicate and proclaim your love to your special one. Naturally, you would want to look your best. Though makeup can hide your flaws and polish your look, there is nothing more lovely and romantic than emanating your natural glow. Now that is something you'll need to start working on a few days earlier to get that dewy and glassy look! So while you are brainstorming about picking a cute dress, styling your hair and picking the perfect gift to give to your spouse this valentine's day, the following tips would help you get glowing skin at home. Your skin glows differently when it is healthy. So the major focus on valentine's day preparation should be to keep your skin healthy. And the easiest way to achieve healthy skin is by following the CEM ritual religiously. Read on.
Cleanse
Your skin goes through a lot during the day. It is the pollution, dust and smoke that sticks to your skin surface making it dull and also inviting many other skin problems. Which is why come what may, cleansing your skin every day is non-negotiable. However, you can make changes on the cleanser you choose and the frequency you use it for. For example, for oily skin, it is preferable to use a lightweight soapy cleanser that does not cause greasiness. On the other hand, for dry skin, you should use a creamy cleanser that does not irritate the skin. Similarly, for normal skin, the cleanser should be neutral, neither too creamy nor too soapy to clean your T zone. If you do not want to go on choosing different cleansers for your skin, you can simply opt for a natural cleanser that is infused with organic ingredients. Such natural cleansers are apt for all skin types as they are chemical-free and do not hurt the skin in any way.
While going for a natural cleanser, you can also try the ingredients found in the kitchen, like aloe vera, lemon, turmeric etc. However, preparing a concoction out of it and finding pure ingredients can be a task. Instead, you can look for reliable brands that deal with pure natural ingredients and believe in the power of nature for skincare woes. Just like Coco Soul
Coco Soul is an au natural beauty brand that is created with a belief that mother nature has the answers to all your skin woes. It believes that the beauty secrets of Ayurveda are much more effective than the chemical-based skincare remedies today. With this vision in mind, we bring to you natural skincare products which are infused with Ayurvedic herbs and natural ingredients that work like magic on your skin without any harmful effects.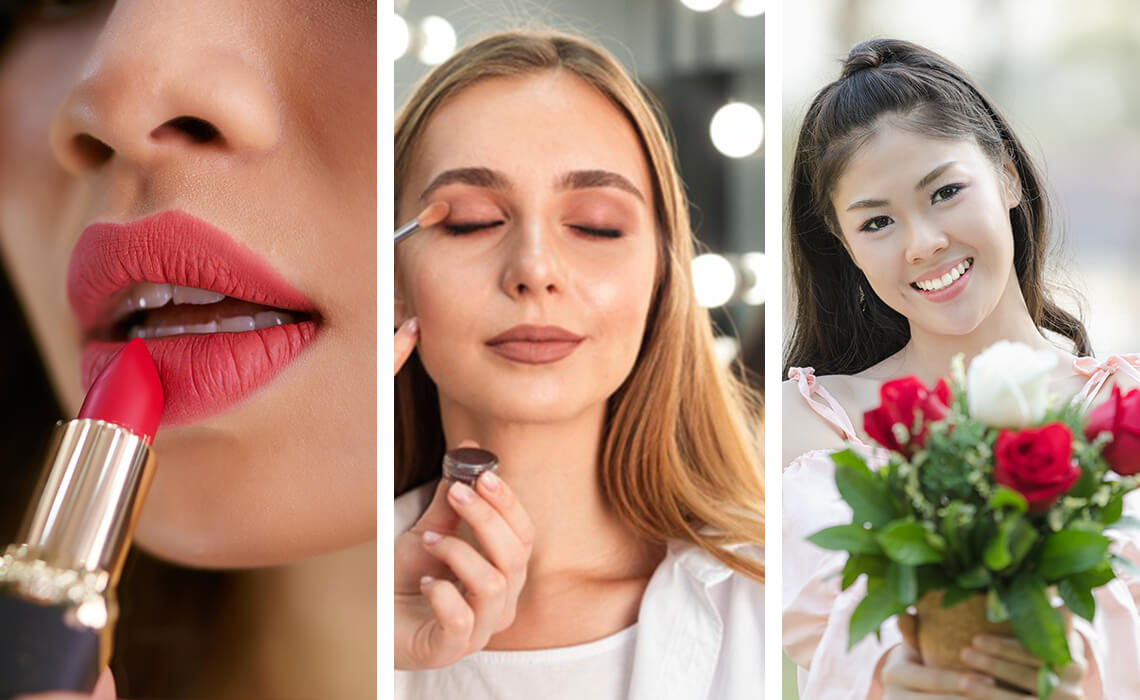 Presenting the Coco Soul Revitalizing Face Wash. Just like a mix of the purest ingredient in a tube, this facial cleanser washes off dirt, excess oil and other impurities from your skin and makes it fresh and revitalizing. This face wash gently cleanses the accumulated dirt without any lingering dryness to give you glowing skin. For best results use it twice a day, in the morning and after bed, and make your skin Valentine's day ready naturally. It contains-
Virgin coconut oil - A miracle herb from Ayurveda, it penetrates deep into the skin layers, repairs damage and restores lost moisture.
Gotukala - A potent herb, it fights skin sagging by promoting collagen production and gives younger looking and glowing skin.
Neem - A miracle herb, it is loaded with Vitamin E which helps in removing pigmentation and slowing down ageing.
Include this cleanser in your valentines day skincare and get ready with your natural glow to show your beloved.
Exfoliation
Yes, using a face wash every day is a must, but equally important is exfoliating your skin. Over time, dead skin cells and oil gets accumulated on your skin, which clogs the pores, inviting skin problems like blackheads and breakouts. Therefore, you must use a face scrub regularly to remove the debris of the dead skin and reveal your natural glow. You should be careful while exfoliating your face and must check your skin type before you pick any random face scrub. For example, it is not advisable to use a face scrub that contains granules for sensitive skin, as it can cause rashes and irritation. For dry skin, it is better if the scrub is mild and does not cause dryness, for oily skin, soapy and gel-based scrub is preferred and for normal skin, scrub with finely grounded particles is a good choice.
However, any face scrub that contains chemicals pose a risk of irritating your skin. The best solution is using a natural face scrub that is free from any chemical compounds just like Coco Soul Face Scrub. It is infused with natural ingredients and virgin coconut oil which is good for all skin types. It is like a gentle kiss on the skin that unclogs your pores and purges skin impurities without causing any dryness on the skin. This face scrub cleans your skin of all the dirt, dead skin and sebum and leaves your skin even-toned, clear and flawless. It contains -
Sandalwood - Revered in eastern culture, it reduces the oxidative stress in the skin, minimises age spots and reverses sun damage
Virgin coconut oil - Called as an elixir in Ayurveda, it hydrates and nurtures the skin
Venivel - It gently exfoliates your dead skin, removes excess oil and renews your skin.
This face scrub is free from parabens, sodium chloride, sulphates, silicones, DEA, mineral oils, petroleum, and any other chemical compounds. Exfoliating your skin before V-day will remove all the impurities, help better absorption of skincare products and give you glowing skin naturally.
Moisturize
A nourished skin is an underrated secret to glowing skin. When your skin is dehydrated or dry, the flakes appearing on it make you look dull and patchy. Which is why, in order to get glowing skin at home, it is important to moisturize it well. For dry skin, your moisturizer should be creamy and nourishing, for oily skin, a non-greasy and lightweight moisturizer works well. Similarly, for normal skin, you can use a moisturizer that has a thin and light consistency. You can use natural ingredients found in the home such as coconut oil for moisturization or look for products that are infused with natural ingredients. For example, the Coco Soul-nourishing Body Lotion is like a genie in a bottle that melts in your skin easily, penetrating deep into the skin layers to give you a moisturised glow. Its luxurious, non-greasy texture makes it suitable for everyday use. Due to its lightweight texture, you can use it as a base before makeup and get glowing skin at home. It contains
Virgin coconut oil - It is loaded with fatty acids and antioxidants that nourish and nurture your skin.
Sandalwood - A natural plant-based ingredient, it minimises age spots and reverses sun damage.
Welmi - Rich in vitamin C, it reduces skin dullness and gives you a dewy and radiant glow.
Looking for valentine's day beauty tips? Look no more and follow this CEM ritual every day to get glowing skin naturally. These Coco Soul products are 100% vegan, MadeSafe certified and have not been tested on animals.
When love is in the air and everything is rosy, you might have questions like how to get ready for valentines day. Though the best outfit, flowers, lighting and setting is a must, looking your best that too without lathering makeup has a different charm. While you look for valentine's day beauty tips, also pay attention to your diet, drink ample water, including fruits and vegetables and do not miss on your beauty sleep. This skincare ritual a few days before the V day will help you look gorgeous and flawless and make this day memorable. Head over to the Coco Soul website to shop for natural skin care and hair care products today.
During party season it's common to feel guilty when you receive gifts but aren't able to give them anything in return. So head over to our blog on skin care gift ideas to avoid such guilt and to grab the best beauty gifts.
Also, if you want to know about the best skincare routine to follow during a party season, check out our blog on skin care tips for party season.
Frequently Asked Questions on Valentine's Day Skincare
1. How can I make my skin glow in 7 days?
Clean, exfoliate and moisturize your skin with natural products. Drink ample water and use a natural homemade face mask for glowing skin.
2. How can I look good on Valentine's Day?
You can look good on valentine's day by picking the best outfit, getting your hair done and flaunting glowing skin
3. How can I get prettier skin naturally?
Getting prettier skin naturally is easy if you care for your skin, regularly clean and moisturize it. Have a healthy diet and keep yourself hydrated. Also, avoid using chemical-based products and do not sleep with makeup on.
4. How can I get a glowing skin routine?
A clean and nourished skin routine is the best for glowing skin. Cleanse and exfoliate your skin with natural products every day and follow it with a moisturizer. Drink lots of water and avoid spicy and greasy food.