Don't ignore your skin, it reflects your inner health! Your skin is a protective barrier between your inner world and the outer world, and a mirror for your internal health. The outer signs of beauty" your skin, hair and nails" are not just superficial measures of beauty: they are direct reflections of your overall health. Just like the body needs a good diet and exercise to remain healthy, similarly, the skin needs its food and exercise too. This concept is based on Vedic philosophy"Care for the outside as much as you care for the inside'.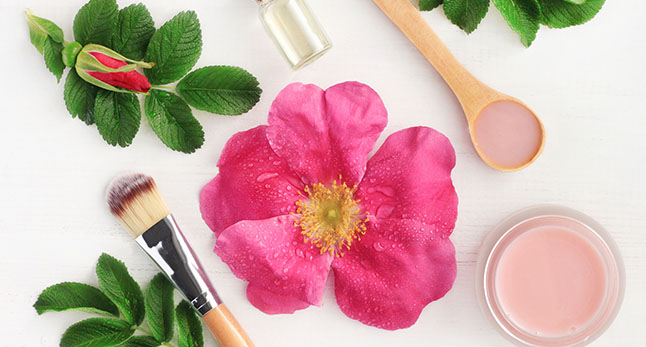 ˜Healthy Skin - The Glow of Good Health'
Beautiful glowing skin is not merely a cosmetic achievement; ancient Ayurvedic texts describe clear, healthy, and glowing skin as the hallmark of good health. This statement adds so much more value to the efforts taken to achieve and maintain healthy, glowing skin. When you look in the mirror and see your skin glow, you can be assured that your body is in good health.
Smooth, flawless, and radiant-looking skin is the result of a healthy skincare regimen and a clean lifestyle. This begs the question: How do you achieve a holistic skincare routine that keeps your skinforever glowing and healthy'?
Ayurveda is a heritage, and is filled with hidden treasures from the Vedic civilisation of India. An Ayurvedic approach offers the ultimate natural skincare routine as it caters to individual needs. An Ayurvedic skincare regimen not only focuses on providing wholesome support to your entire body but also works to treat all your skincare concerns.
Here, we've jotted down an Ayurvedic skincare routine that will help you getforever glowing and healthy' skin in no time.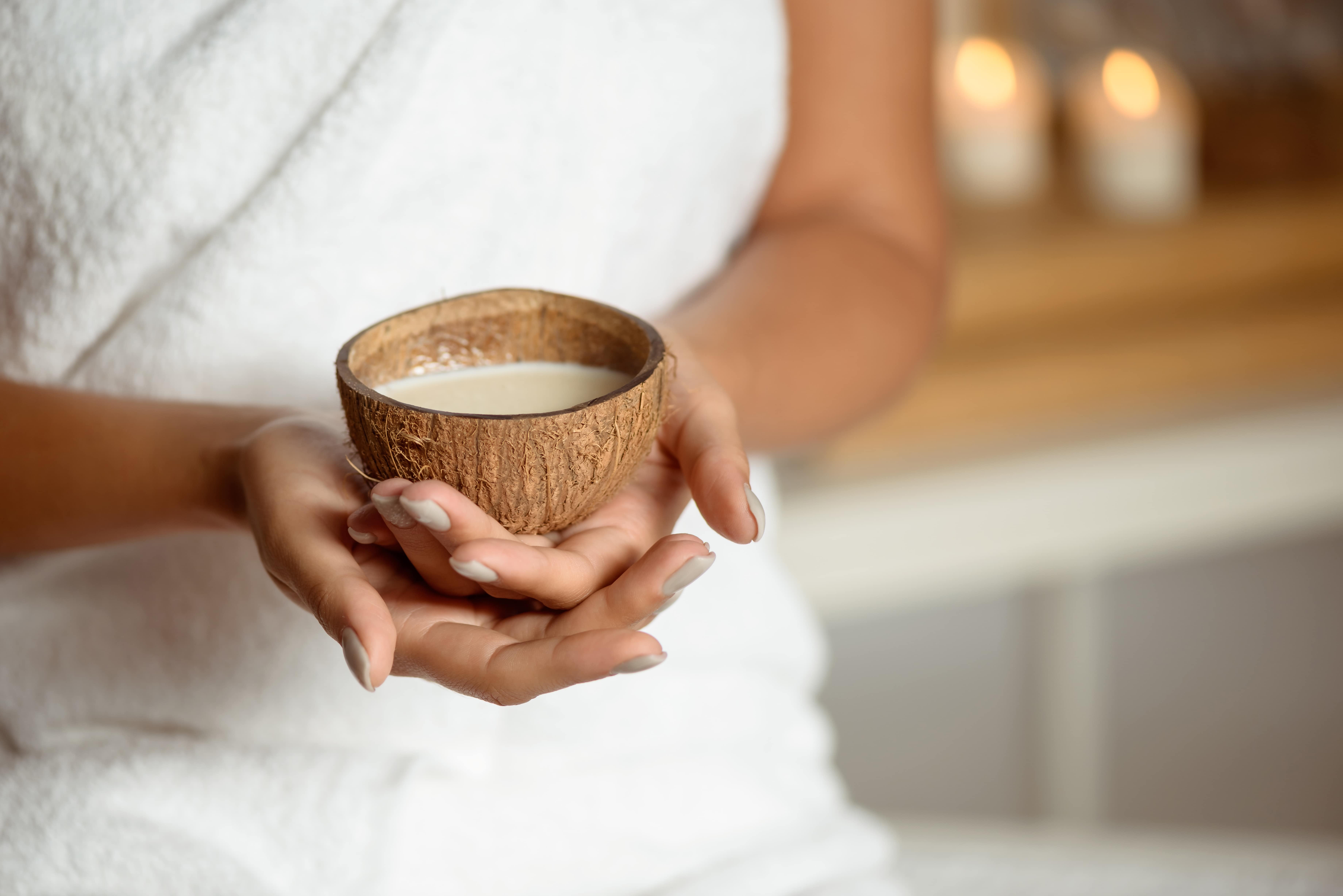 Ayurvedic Skincare Regimen
The Ayurvedic skincare regimen is based on three simple philosophies that are very easy to follow, even with a busy lifestyle: Wash, Exfoliate, and Moisturise.
Step 1" Wash
You may want to start your Ayurvedic skincare regimen by choosing a good facial cleanser. If you are not using a specifically designed, chemical-free Ayurvedic product, you risk drying out your skin or worse, getting breakouts. It is recommended to use warm water to cleanse your face with a face wash for glowing skin multiple times a day. Do this first thing in the morning, in the afternoon or early evening, and as soon as you turn in for the night; do not wait until bedtime.
Cleansing will remove make-up residue as well as dirt. You can use a make-up remover when wearing make-up and apply an Ayurvedic face wash after that. This will help keep your pores unclogged. For best results, use Coco Soul Revitalizing Face Wash with Virgin King Coconut Oil, which is nature-inspired and also free from sulphatesš parabensš mineral oilsš silicones, or any other chemicals you don't want in your skincare products.
Created with the ancient wisdom of Ayurvedaš it has 100% organic Virgin King Coconut oil in its core. Moreover, the addition of Ayurvedic herbs like Neem and Gotukola further enhances the glowing and radiant feel this face wash delivers to the skin.
Organic Virgin Coconut Oil: Contains essential fatty acidsš vitamins, and natural antioxidants; it moisturises the skin and has anti-bacterial properties.
Neem: It is rich in Vitamin E as well as anti-bacterial and anti-ageing properties.
Gotukola: It fights wrinkles and sagging skin and also tones and tightens the skin.
This Ayurvedic face wash for glowing skin is nature's goodness in a tube that will instantly rejuvenate and revitalise your skin to give you a fresh, radiant look.
Step 2" Exfoliate
This step is essential for keeping your skin radiant, smooth, and healthy. You need not microdermabrade your skin every single time you cleanse your face. It's a special exfoliation treatment for acne- and wrinkle-prone skin. Instead, you can make regular exfoliation a part of your daily skincare routine.
Exfoliating your skin removes the top layer of dead skin cells that dull the skin. Daily exfoliation allows your skin to absorb a moisturizer [SB1] far better than before because you have just reduced the surface layer (keratinized tissue) of skin cells. Regularly exfoliating your skin can help treat a variety of skin problems such as fine lines, wrinkles, age spots, sun damage, mild to moderate acne, acne scars, hyper-pigmentation, and much more. Whatever type of exfoliating treatment you choose, do it gently enough so that you can do it every day. You do not want to cause soreness or stinging of your skin and have to skip days to recover. If you can't exfoliate daily, you are defeating the purpose.
Let us help you further by choosing the right scrub: Coco Soul Face Scrub with Virgin Coconut Oil. This nature-inspired, Ayurvedic face scrub is like a gentle kiss on your skin. It works like a charm with its power ingredients that include virgin coconut oil and Ayurvedic herbs and spices like:
Sandalwood: Revered in eastern cultures for centuries, it encourages the reduction of oxidative stress in the skin while deeply moisturizing it to minimize age spots, and also reverses sun damage.
Venivel: This exotic ingredient is nothing short of magic when it comes to its wide-ranging properties. It exfoliates dead skin, removes excess oil, and renews the skin to reveal a fairer, blemish-free complexion.
Coco Soul's Face Scrub with Virgin Coconut Oil cleans your skin gently to unclog pores and purge surface impurities, leaving it soft and moisturized. With daily use, it will help you achieve clearer, softer, and more even-toned skin.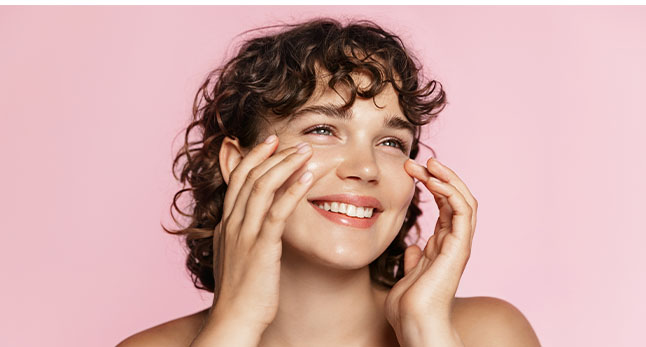 Step 3" Moisturize
No matter what your skin type is, you can always benefit from a good moisturizer. The purpose of using a moisturizer is to prevent dryness and keep the skin soft, supple, and more youthful. Some skin types require more moisture than others. Hence, people with dry skin should use a moisturizer that is rich and creamy, while people prone to oily skin should use a moisturizer that is significantly lighter. If you have acne, be extra careful and check your moisturizer brand with your dermatologist to prevent the acne from getting worse.
No matter what your skin type is, it is a good idea for everyone to use a moisturizer that does not contain parabens, sulphates, silicones, formaldehydes, phthalates, mineral oil, propylene glycol, sodium chloride, DEA, petroleum, or any other harmful chemicals. That's why you should check for themade safe' certification on all your skincare products. The MADE SAFE (Made with Safe Ingredientsâ"¢) seal means that a product is literally made with safe ingredients that are not known or suspected to cause harm to human health or the environment. It's the first, non-toxic certification to be applied to products we use daily. Certified products are made without known behavioural toxins, carcinogens, developmental toxins, endocrine disruptors, fire retardants, GMOs, heavy metals, neurotoxins, pesticides, reproductive toxins, toxic solvents, or harmful VOCs.
With that said, we present to you the Coco Soul Nourishing Body Lotion with Virgin King Coconut Oil. Now, experience Coco Soul first-hand and transform your bathing and skincare routines into sensorial luxuries.
This genie of a lotion is delicious smelling and is so lightweight that it melts on the skin to express−deliver that nourished-from-within glow. Its exotic, plant-based actives work hard from the very first application to visibly moisturize and firm your skin while reversing signs of premature ageing and sun damage. Its luxuriously silky and non-greasy consistency will start a whole new love affair with your body and skin. It has:
Organic Virgin King Coconut: It promotes cellular repair and moisturizes the skin to make it soft.
Sandalwood: It imparts a refreshing fragrance and has emollient properties.
Welmi: It fights off dullness and makes the skin radiant.
At the heart of Coco Soul is a belief that Mother Nature has the answers to all our concerns. The magic of Ayurveda and the goodness of coconut blended together in the wide range of Coco Soul's Ayurvedic products will keep your skinforever glowing and healthy'. If you are tired of following multiple beauty regimens, then you must check out our blog on skincare routine steps to learn to make your own personal skincare routine.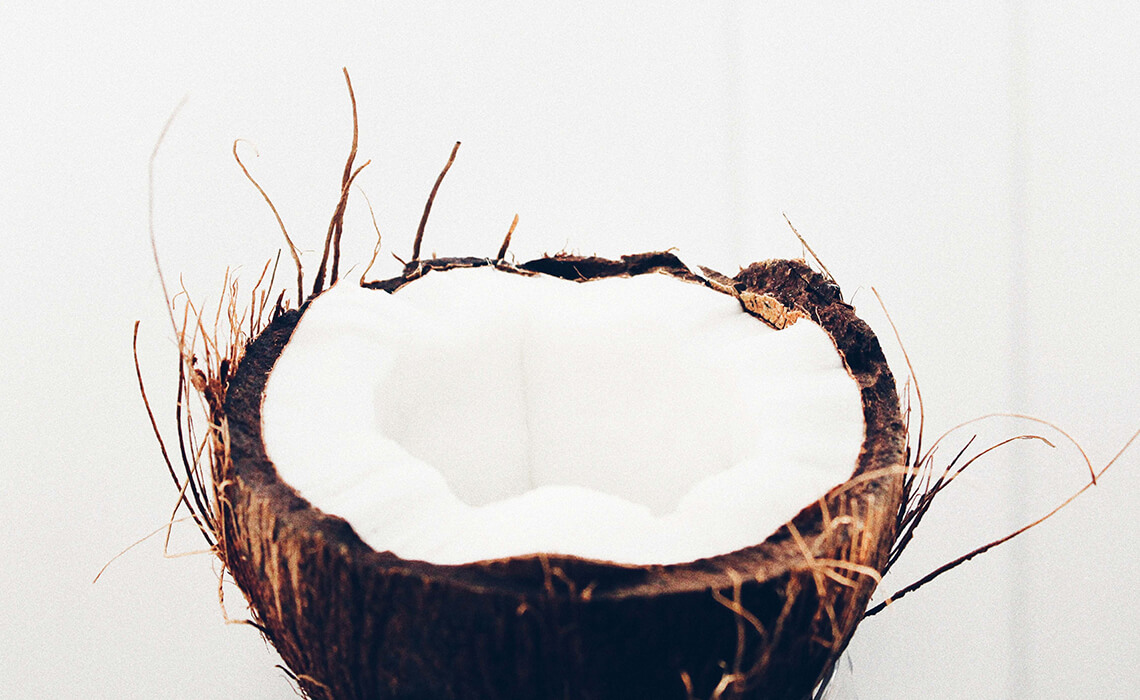 List of Ayurvedic herbs for glowing skin
Following a diligent Ayurvedic skincare regimen will help you getforever glowing and healthy' skin. So, with our expertise in Ayurvedic skincare regimen, we've listed down a few Ayurvedic herbs that we, at Coco Soul beauty, bring to you from nature's lap. These ingredients are a must-have in your daily skincare and beauty regimen, brought to you from the hidden treasures of Ayurveda:
Organic Virgin King Coconut Oil: It promotes cellular repair, moisturizes the skin, and makes it soft.
Shea Butter: It softens the skinš strengthens it, and also reduces the appearance of wrinkles.
Lodhra: It nourishes and purifies the skin to delay the signs of ageing.
Turmeric: It provides a glow and lustre to the skin.
Sandalwood: It imparts a refreshing fragrance and has emollient properties.
Welmi: It fights off dullness and returns your skin's radiance.
Venivel: It a natural exfoliating agent that deep-cleans pores. It also purifies the skin by removing dirt and clearing dead skin.
Neem: Rich in Vitamin E and packed with anti-bacterial and anti-ageing properties.
Gotukola: Fights wrinkles and sagging skin and also tones and tightens the skin.
How different Coco Soul skincare products support different skin types?
Now, say goodbye to all skin issues with our wide range of Ayurvedic products. Here are some Coco Soul skincare products you must certainly try:
| | | | |
| --- | --- | --- | --- |
| Skin type/issue | Recommended by Coco Soul | Benefits | Key ingredients |
| Blemishes and dark spots | Face Scrub | It gently purges the skin of impurities to give you a blemish-free look. | Sandalwood, Venivel, Virgin King Coconut Oil |
| Dull skin | Face Wash | It removes skin pigmentation to give you fresh, radiant skin. | Gotukola, Neem, Virgin King Coconut Oil |
| Dry skin | Nourishing Body Lotion | It moisturises and hydrates the skin to keep it soft and supple. | Sandalwood, Welmi, Virgin King Coconut Oil |
| Sagging skin | Nourishing Body Butter Cream | The antioxidants treat sagging skin and slow down the signs of ageing. | Lodhra, Shea Butter, Virgin King Coconut Oil |
Now that you have all the information you need, you can build a thoughtful Ayurvedic skincare regimen by picking the right products and elements that are most important to you. Stay Soulsome with Cococare, brought to you with the magic of Ayurveda and the goodness of Virgin Coconut by Coco Soul Beauty!