The festive season is the busiest for all. Between house cleaning, parties, work events, and ethnic clothing shopping, your hair might get exhausted too and you may want to know how to take care of hair. While the idea of washing your hair and getting it styled day in and day out with a blow dryer sounds tempting, it can bring out the worst in your hair. If your hair is falling more frequently, being drier, or there are noticeable split ends, these are signs of weak hair. But this also means that you should not put your hair care routine on the backseat this festive season. Thankfully, by adding some natural ingredients to your hair products and following careful steps, you can restore your hair health sooner!
Hair Care Tips to Follow During Festive Season
The festive season is an opportunity to look your best. From creating an elaborate skincare routine to finding ten ways to style your hair, most of our time goes into surfing the internet to get the festive look just right. Just like our skin, our hair too needs extra care during the festive season to keep the effects of daily stress at bay and enjoy a good dose of TLC. With festive preparations tiring us all day, you may not always find the will to follow an extensive hair care routine or even look for one. This is why we have curated an easy to follow hair care routine so you have one less thing to worry about. Follow this simple and easy hair care routine this festive season to get softer and healthy tresses to flaunt on the gram.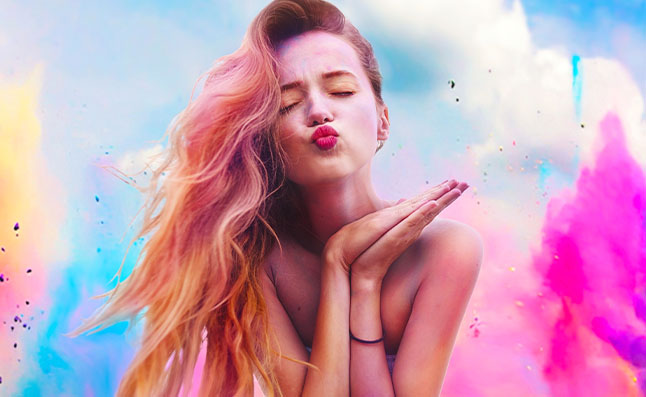 Hair Care Routine for Healthy Hair During Festive Season
When prepping for events and focusing on the last-minute alterations for your outfits, your hair care shouldn't take a back seat. A simple, fuss-free three-step hair care routine and a few hair care tips at home are all you need to flaunt gorgeous locks in the festivities.
Oiling: Taking note from our grandma's favourite hair care tips at home

, 

a good oil massage on your scalp can solve most of your hair woes and leave you with healthier and glossier hair. You need not use hair oil every day, doing it once a week is a good start to get used to the goodness of oil massages. Massaging your scalp results in better blood circulation, which leads to faster hair growth. Oiling your strands also adds life to them and restores the lost moisture and shine.
Here's how you can make oiling a part of your hair routine and how to take care of hair by oiling:
1.Apply a few drops of Coco Soul Hair Oil with Vitamin E to your scalp and saturate your hair in them too.
2.Leave it on overnight or at least 30 minutes before your hair wash session.
3.Wash your hair with a gentle cleanser to get the most of the benefits.
Cleansing: Cleansing your scalp and hair is highly imperative to get rid of all the product buildup. Toxic chemicals like sulphates, paraben, and phthalates, do a great job at giving you a clean scalp but they also come with adverse effects and do more damage than good for your hair. Thus, switch to natural and organic shampoos to get healthier hair. Using a cleanser that maintains your scalp's pH balance and is made of natural ingredients is extremely beneficial for your hair.
Conditioning: Seal in all the lost moisture from your hair by conditioning them well. Your hair constantly needs hydration to make up for the nourishment lost throughout the week of styling, sun damage, pollution, dirt, etc. Using a natural conditioner will restore your hair health by keeping it moisturised, frizz-free, manageable, and bouncy. Apply conditioner every time you wash your hair and leave it on for at least five minutes for better results. If you do skip on a conditioner, alternate it with a leave-in conditioner.
Following this three-step hair care routine and hair care tips at home will add life to your hair, and give you time to focus on adding life to the festive party.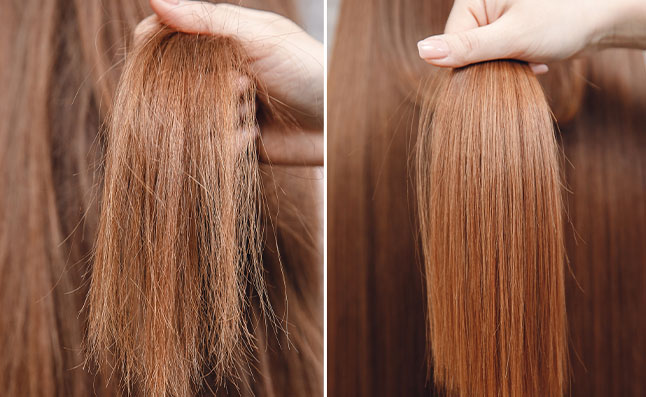 Pro Hair Care Tips on How To Get Soft Hair
Style wisely: You may have heard the phraseprevention is better than cure.' With hair care, it stands absolutely true. For those who use heat-styling tools, pre-prepping your hair is extremely important to minimise the damage caused by the heat. Use a heat-protectant spray or leave-in conditioner before styling your hair. Also, avoid using any heating tool when your hair is damp. Air dry your hair completely before you style, even when you are running late.
Eat right: Excessive sweets, drinking, poor sleeping habits, and consuming unhealthy meals can all have a negative impact on your hair. Once your social calendars have visible breaks, do follow a healthy and nutritious diet rich in vitamins that will nourish your hair from within.
Go natural: If you have used a hair styling product quite often during the week, avoid using it for some days to give your hair a healthy break and imply some tips for soft hair

.

Enjoy the natural texture of your hair and try styling it accordingly. There are many styles that are heatless and can be totally tried this festive season.
Now that you know how to take care of your hair this festive season, read our blog on festival season skincare routine to get yourself that photo ready look.
Frequently asked questions on how to keep your hair healthy with a festive hair care routine.
1.What is a good hair care routine for the festive season?
No matter what your hair care routine is, always make sure to follow it through. As festive days are tiring, it is advised to follow a simple, fuss-free hair care routine and tips for soft hair and tips for soft hair that includes oiling, shampooing, and conditioning.
2.How to manage my hair?
Styling your hair effectively creates a huge impact on your overall look. Avoid heating tool to style your hair and try building hairstyles around your natural hair type and texture. If you absolutely do have to use a styling tool, ensure to spray heat protectant. Follow a hair care routine of oiling your scalp for better hair growth and blood circulation and lastly, stay hydrated for better hair and scalp health.
3.How can I keep my hair healthy during festivals?
Stay hydrated at all times
Avoid heat styling tools unless absolutely necessary
Use natural products with organic ingredients
Avoid unhealthy and processed foods
Get enough sleep