It is finally time to celebrate the most-awaited nine days of the year. And while you're preparing a navratri special mental checklist of every ethnic wear inspo you saw on Pinterest that you'll try, don't forget how to take care of hair and skin. Particularly your hair because it can make or break any deal, and in this case ruin your festive look, if not taken care of. But with endless festive prep, shopping runs and fasting, our hair care, just like our skincare, is compromised. While most of you may follow hair care routines and stick through the hair care tips, the rest of us are either too busy or tired to care for our beautiful mane and miss out on how to take care of hair. But fret not! If you are struggling with where and how to start hair care, start with these five essential hair care tips. These tips will help you flaunt your gorgeous hair not just in Navratri but every festive season to come.
You can also find some navratri special skincare tips to suit yourself on our blog here.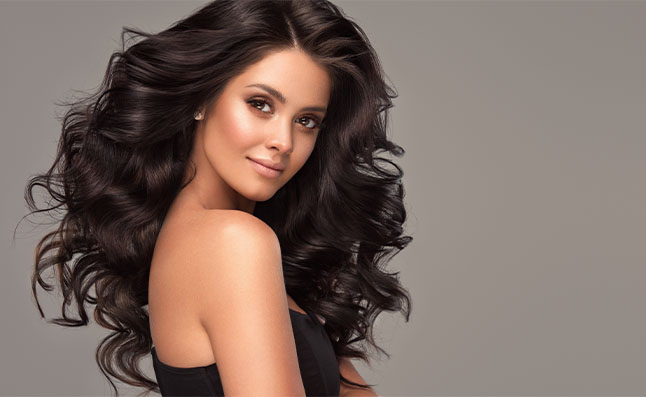 Hair Care Tips to Get Gorgeous Hair in Navratri
During the festive season, your hair health takes a major hit and restoring it back to life may be taxing. Navratri is usually spent dancing through the night, which leaves you sweaty, dehydrated, and tired. Add to this an improper diet and poor sleep and you have the perfect recipe for ruining your hair health. Hence, it is essential to follow a hair care routine so you know how to take care of hair during Navratri to make sure your tresses don't suffer or give you a hard time while styling.
1.Cleansing:
After hours of dancing to your heart's content, your scalp will be sweaty and irritated. Once you're back from the festivities, wash your hair with a mild cleanser to get rid of all the impurities caused by the sweat. Washing your hair will ensure you have no hair styling products such as mousse, hair spray or gel trapped in your hair that is making it difficult for your hair to breathe. If you aren't a fan of evening or night showers, use a hair mask to cleanse and hydrate your hair for the night and wash it all off in the morning.
2.Moisturising:
Nine Navratri special days means 9 days of styling your hair with a heat styling tool. However, heat styling tools often lead to dry, brittle, and lifeless hair. You definitely want to save your hair from any damage and moisturise it well in time with adequate hair care tips at home. Apply some deep-conditioning cream on your hair and leave it overnight to wake up to bouncy and soft tresses. You can also spray some leave-in conditioners throughout the day to keep them from drying.
3.Massage:
Scalp massages lead to good blood circulation, promote hair growth and strengthen your scalp. Try ending your day with a good head massage with natural coconut oil to get the most of the massaging ritual such as less dryness and better blood circulation. Massages also help relax your mind and relieve stress, which you need to prevent hair fall caused by stress.
4.Sleep Essentials:
Getting enough sleep is obvious but avoiding damage during sleep is equally important for your hair. Many times, the pillowcases and bed sheets we use can be the main culprits, making it necessary to switch your sleeping essentials. Using cotton or linen pillowcases can tangle your hair and cause breakage. Replace them with satin or silk ones to keep your hair detangled and frizz-free. Using a silk scarf as a hair wrap is a great alternative to switching your linens and makes up for the hair care tips at home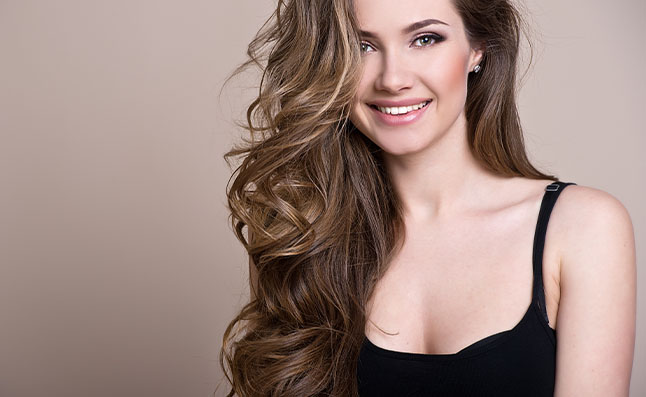 5.Proteins:
During the festive season, keeping track of the sweets you're consuming is a little difficult and we totally understand. But do ensure that you eat a protein-rich meal at least once a day. If you are fasting, include some protein-rich alternatives in your munchings.
Try Coco Soul Hair Care Range for Navratri special:
After being exposed to sun damage, pollution, dirt, and sweaty scalp in these nine days, the last thing you want is to have hair that is treated with harsh chemicals. Switch to the goodness of natural Ayurvedic hair care with Coco Soul to solve most of your hair woes and flaunt gorgeous and healthy tresses. With the infusion of hibiscus, lunuwila, godapara, keekirindiya, and virgin king coconut oil, Coco Soul's chemical free shampoos and natural hair conditioners are the perfect doses of natural goodness to boost your hair health. Besides these, you can also massage your hair with the virgin king coconut oil with Vitamin E to deep condition your hair and keep it shiny, smooth, voluminous and strengthened from within. Being completely organic, this shampoo and conditioner is free of sulphate, paraben, phthalates and a perfect mild cleanser to use every day.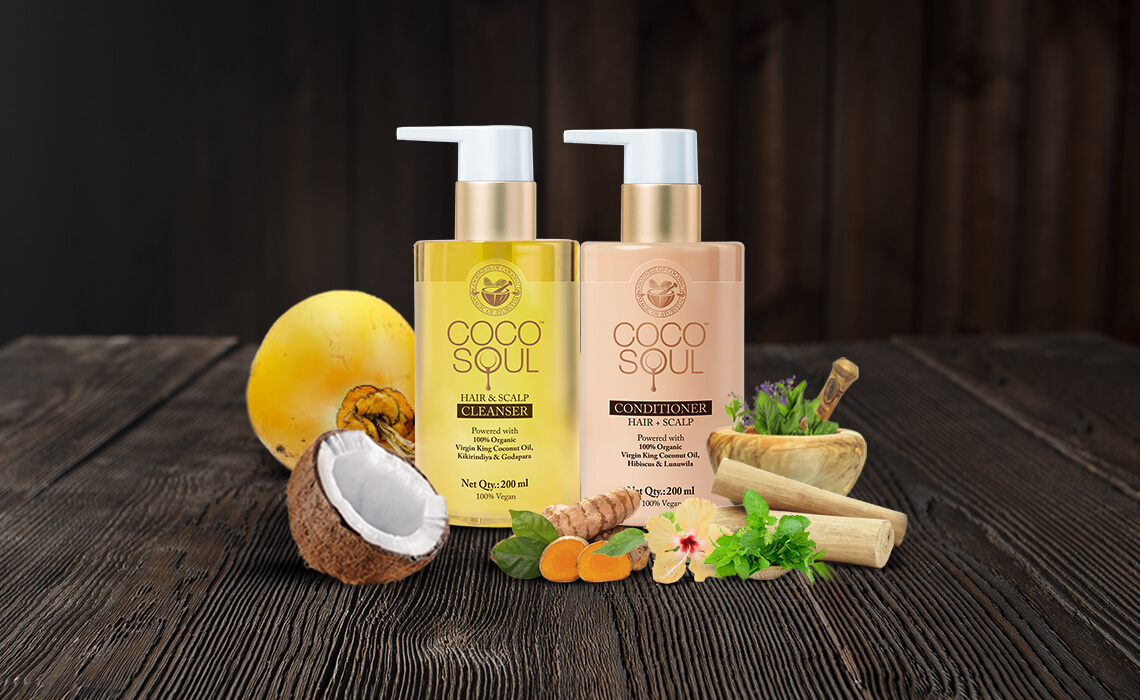 Tips on how to get beautiful hair
If you are wondering how to take care of hair, here are some tips for you.
It is important to note that the key to getting soft hair lies in the healthy habits. Whether in the festive season or otherwise, always opt for nutritious meals and remember to stay hydrated at all times as this is the best of the hair care tips at home.
Opt for simple hairstyles that will minimise your use of heat-styling tools like curlers, straighteners, and blow-dryers that cause damage to your hair. If you do need to use them, apply a heat-protectant beforehand.
Good sleep leads to many health benefits and you need to gain them all especially during the festive season. Keep yourself free from stress and relax more often. It will yield greater results.
Follow a hair care routine every day to achieve your hair goals. You can tweak your festive haircare from simple steps to one with multiple steps, depending upon your hair concerns and hair type.
Avoid chemical treatments and using products laden with harmful chemicals that do more harm than good in the longer run. Using natural products made with organic ingredients goes a long way.
If you want more information on how to build a haircare routine for this season, you can find it on our blog on festival season haircare routines.
Frequently Asked Questions on how to get gorgeous hair in Navratri
1.Can we apply hair oil during Navratri?
You can oil your hair to the lengths of your hair before heading out in the evening and on the scalp at least once or twice during the nine days. This will prevent your hair from any damage caused during the festivities.
2.What are the steps in a Navratri hair care routine?
You can follow any hair care routine you want to have festive-ready hair. However, following a simple routine of oiling, cleansing, and conditioning can be easy and fuss-free to follow.
3.Can we wash our hair during Navratri?
Yes, you can wash your hair during Navratri to get rid of all the sweat and pollution it faces during the festivities. If you do not prefer washing your hair at night, use a hair mask overnight and wash it off in the morning.