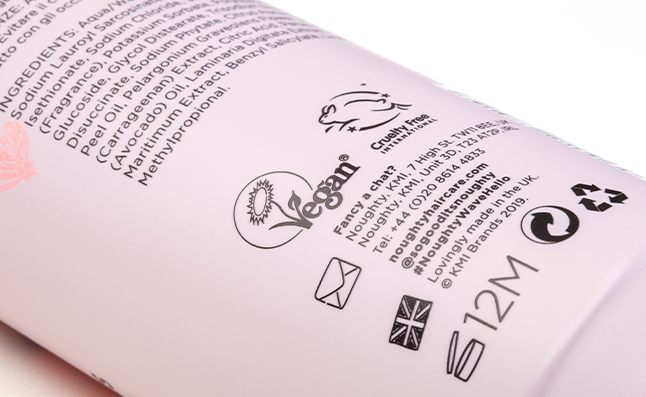 Whether you are an animal lover or stand against animal cruelty, the wordvegan' would ring a bell. Veganism has become a rage globally and is now voluntarily adopted by many as the new way of life. Finally, people are realising that harming animals for selfish needs is unjustified and unethical.
Now the question is, where do you stand? Honestly, you could be an animal lover, following a vegan diet, and still contribute to animal cruelty, courtesy of your skincare products. In case you didn't know, many beauty products available in the market contain animal-based ingredients. If that's not enough, they are also tested on animals, hence, risking their lives.
But don't worry! Vegan beauty products are here to save the day. Lately, few brands are switching to natural skincare and hair care, which are chemical-free and don't contain animal ingredients. Plus, these are vegan and have not been tested on animals, making them safe and animal friendly.
But what does the term cruelty-free and vegan mean? Here, we have put together some facts that will help you make informed decisions while choosing a skincare product.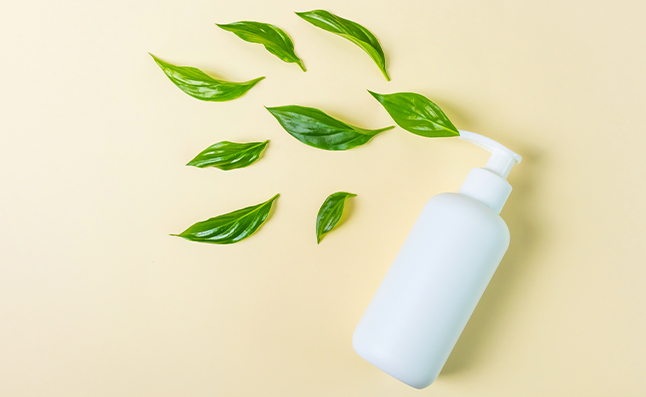 What is vegan and cruelty-free skincare?
Though both vegan and cruelty-free products are animal friendly, there is a slight difference between the two. Just like a vegan diet, vegan products do not contain animal-based ingredients or by-products derived from animals like beeswax, albumen, cholesterol, gelatin, honey, etc. On the other hand, cruelty-free refers to products that have not been tested on animals.
Why should you use vegan and cruelty-free products?
Following are some of the reasons why you should use vegan and cruelty\-free products:
Good for you
Cruelty-free and vegan skincare products are made with plant-based ingredients that are high in nutritional value. These products are good for your skin and scalp, are more effective in the long run, and vegan products do not harm your skin or health in any way.
Good for animals
Imagine a world where no animal is hurt or killed. With cruelty-free products, you contribute to a world like that. Many beauty products are tested on innocent animals, kept in cages in inhumane conditions. When you choose vegan and cruelty-free skincare products, you save the lives of those animals. Now that's a big reason. Isn't it?
Good for the environment
Vegan skincare products are usually chemical-free too. That means they do not harm the environment or cause soil or water pollution on being washed off in the drains. Moreover, vegan hair products are sustainable and made with biodegradable packaging and gentle components.
What should you do?
If you are convinced about switching to vegan and cruelty-free products, the next step is to pick the right one. Try Coco Soul. It's a natural brand that proudly creates products, which are 100% vegan, cruelty-free, chemical-free, and animal-friendly. And Coco Soul even mentions this fact in their products to help you pick a product that is good for you and the environment.
Here are some Coco Soul products that we recommend from our collection of cruelty-free and vegan products.
Coco Soul Revitalizing Shower gel
Transform your bath into a luxurious experience, with this natural, revitalising, cruelty-free shower gel. Made with natural ingredients, this shower gel cleanses, purifies, and rejuvenates damaged skin, and gives you a glowing complexion. Its luxurious texture turns into a rich lather with a refreshing fragrance, leaving your skin feel fresh, revitalised and soft without any lingering dryness. It contains:
Turmeric - Loaded with multiple medicinal and beauty properties, it diminishes visible scars and repairs the skin
Gotukola - A lesser-known herb, it fights skin sagging and promotes collagen production, giving you firmer and glowing skin
Virgin coconut oil - Rich in fatty acids and antioxidants, it deeply hydrates and moisturizes your skin, and promotes cellular repair.
Coco Soul Hair & Scalp Conditioner
Made of 100% plant-based ingredients, this hair conditioner is like a magic potion in a bottle. Plus, it is not tested on animals. Infused with organic virgin coconut oil and Ayurvedic herbs, this conditioner nourishes the hair shafts, removes frizz and tangles from your tresses and helps you get envious hair. It contains -
Virgin king coconut oil - It penetrates deep in the hair shafts to nourish it, and make it soft and silky
Hibiscus - A remedy for hair fall, it strengthens the roots and encourages hair growth
Lunuwila - It prevents premature greying, reduces split ends, and promotes healthy hair growth
You can use this natural hair conditioner to get bouncy, softer, and more manageable hair.
Now that you know the importance of vegan and cruelty-free products, you must also check out our blog on the side effects of sulphates, parabens and phthalates on skin.
Switching to vegan and cruelty-free products can make a lot of difference around you. While you utilize the goodness and secrets of nature for your beauty woes, you also contribute towards saving the environment. With vegan products, you not only care for your pets at home but for all the animals on this planet. To shop for more vegan beauty products, head over to Coco Soul website today.
Frequently Asked Questions on Vegan and Cruelty-Free Products
1. Why should you use vegan products?
You should use vegan products to protect your skin from harmful effects like itching, irritation and allergy from chemical compounds. Moreover, you do not contribute to animal cruelty.
2. Why should you care about vegan beauty?
First, because you will use only plant-based natural ingredients for your skin and hair, and second because it means that you care for animals.
3. Are vegan products better for your skin?
Made entirely from plant-based ingredients, vegan products can be nourishing and good for your skin.
4. Why is it important to use cruelty-free products?
It is important to use cruelty-free products to ensure that no animal is harmed or loses its life for your convenience or need.
5. Why should beauty products not be tested on animals?
Often beauty products contain chemicals and synthetic compounds that can have adverse effects. They can not only be harmful for you but also put animals in danger.
6. Does buying cruelty-free products make a difference?
Yes, it does make a difference. While using cruelty-free products save animals, it gives you peace of mind too.