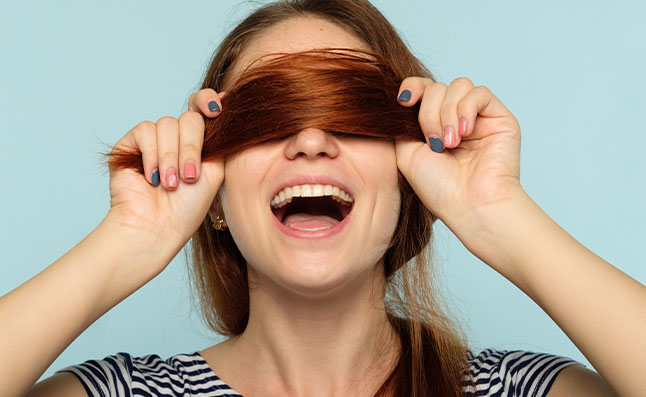 How do you shop for shampoo? Do you buy the one that promises you beautiful hair in TV commercials, or the one your friend uses or the one that has been recommended by your hairstylist? If your answer to any of this question is yes, it's time you look deeper. While these factors could motivate you to pick a certain brand of shampoo from the shelf, it is important to pay attention to its list of ingredients too.
Hair cleansers and shampoos contain various chemical ingredients that can be harmful to your scalp and thus cause hair damage. While the list of those chemical compounds is endless, parabens are one such widely used chemical found in beauty products, about which we will be talking about.
What are parabens?
Parabens were first introduced in the 1950s, but it is only now that skincare experts have found it to be dangerous and harmful for you. Parabens are a class of chemical compounds that are present in beauty products like moisturizers, conditioner, shampoo, body wash, creams etc., to increase their shelf life. They act as a preservative that prevents the growth of bacteria fungi and moulds in shampoos.
Parabens are found in beauty products in a lot of different names. The best way to identify the presence of paraben in your product is to check the ingredients list for words like parabens or its several compounds and variants like butylparaben, methylparaben, and propylparaben, etc.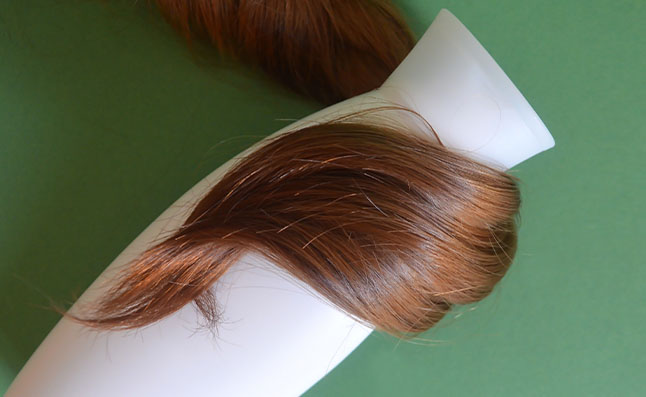 Why is paraben bad?
Paraben is considered to be bad for you as they easily enter your body through the skin and stay there for a prolonged time. Scientists have found traces of parabens in the bodies of not only humans but also other mammals, which itself is a grave issue. Moreover, once present in your body, parabens are known to disturb your hormone balance and mimic the activities of estrogen hormone which can lead to an increase in cancer causing cells. Due to this, parabens have also been linked to causing breast cancer. Dermatologists also believe that paraben can cause various fertility and reproductive problems and advance the ageing process.
On the other hand shampoos that do not contain paraben are considered safe for your scalp.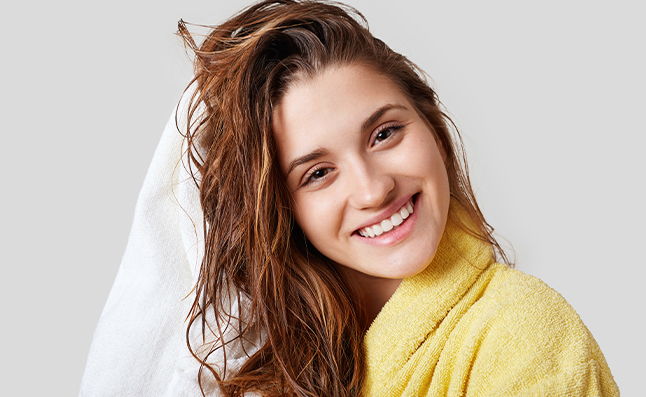 Benefits of paraben free shampoo
Healthy Scalp
Parabens in shampoo can irritate your scalp, make your hair dry and rough and cause allergies like bump and itchiness. By switching to natural shampoo, you can avoid these hair issues, and keep your scalp safe and healthy.
Healthy body
When you use a paraben free shampoo, you know that you are not compromising your health while shampooing. With a natural shampoo, you are not exposed to any chemicals that can enter your body and harm it. It also means that you stay healthy and there are no side effects of your hair cleanser on your body.
Happy environment
Sadly,chemicals found in shampoos not only harm you but degrade the environment too. The presence of parabens in mammals is its biggest example. When you use a paraben free shampoo you do not contribute to any damage to the environment. Even if your shampoo gets washed off in the drain, there is no such chemical ingredient that can cause any water or soil pollution and harm the environment.
Risk free
Experts believe that any ingredients that create a contention of doubt in your mind should be avoided at all costs. Just like shampoos that contain paraben. While you may or may not be able to link it directly with your bad health, it can be a reason for various health issues in the body. With a no paraben shampoo, you stay risk free and instead give your hair the gift of nature. Due to the natural ingredients, a paraben free shampoo is safe and gentle to be used.
Just like your skin, your scalp is sensitive too. Which is why you should be careful what you treat your scalp and hair with. While your shampoo can help you clean your hair of impurities, the chemical present in them can harm your scalp. The best solution is to look for a brand that uses natural ingredients in the products and have 0 chemicals in them; just like Coco Soul. Coco Soul is a natural brand that believes that mother nature has the solution to all your skin and hair problems. They also believe that the ancient secrets of Ayurveda are potent enough to solve all your beauty woes. With that Coco Soul creates products that are 100% natural, free from any sort of chemicals and are safe for your skin and scalp.
You can try the Coco Soul Hair & Scalp Cleanser which is free from chemicals like paraben.
Created with the ancient secrets of Ayurveda and purest of ingredients, this natural hair cleanser/shampoo contains natural ingredients and virgin coconut oil in its core. It gently washes off the dirt and pollution, balances scalp oil, unclogs hair follicles and strengthens your hair roots. Its natural ingredients make your scalp clean, and your hair soft, bouncy and manageable. It contains Ayurvedic ingredients like:
Virgin coconut oil - Loaded with good fats and antioxidants, it nurtures the scalp and roots and moisturizes your hair strand
Godapara - An organic herb, it soothes the itchy and flaky scalp and strengthens the hair
Kikirindiya - It boosts blood circulation in the scalp, treats dandruff and hair fall and promotes hair growth
This natural hair cleanser is free from paraben, sulfate, silicone, sodium chloride, DEA, mineral oils and any other chemical compounds usually used in beauty products. It is 100% vegan and has not been tested on animals. Moreover, it is certified by MadeSafe that makes it completely safe to use for the skin as well as for the environment.
Pair this natural cleanser with Coco Soul Hair And Scalp Conditioner to get beautiful long and gorgeous hair naturally.

Head over to our blog on the benefits of organic hair care products to learn more about the benefits of these products.
Whether it's skincare products or shampoo, you should read its ingredients carefully and avoid purchasing products that contain chemicals like parabens. Now when you know what parabens mean and why you should stay away from them, switch to natural shampoos that work magic on your hair and are safe for your scalp too. Head over to the hair-care section of Coco Soul to shop for paraben-free shampoo today.
Just like paraben there are several other chemicals that can damage your hair, check out our blog on harmful chemicals in hair care products to learn about them.
Frequently Asked Questions on Paraben Free Shampoo
1. Why should shampoo be paraben-free?
Shampoo should be paraben-free because paraben gets absorbed in your skin, and can cause serious health hazards.
2. Why are parabens bad for your hair?
Parabens are bad for hair because they can harm the scalp and cause dryness and roughness in your hair. .
3. What are paraben side effects?
Parabens have been known to enter your bloodstream and stay in your body for a long time. Parabens have also been found to disrupt your hormonal balance causing breast cancer and reproduction issues.
4. What ingredients should I avoid in a shampoo?
You should avoid chemical ingredients like sulphate, parabens, silicones, sodium chloride, DEA, mineral oils, and any other synthetic compounds as they can be harmful for your hair and scalp and for your health too.