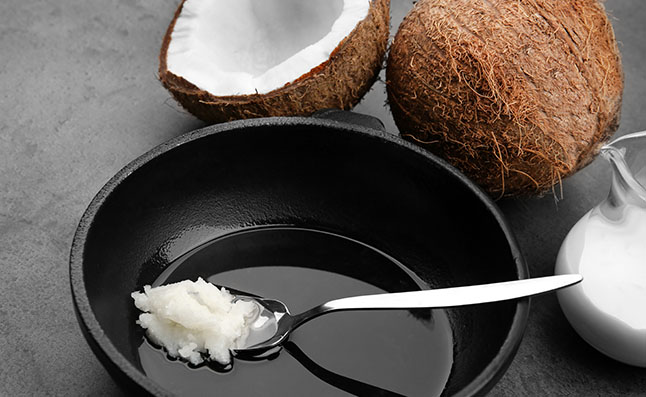 Be it within your friends circle or on the internet, a vast majority of the population these days is obsessing over health and fitness. But, given the conditions today, everything around you, be it food or beauty products, come with some amount of adulteration in them. This is why a healthy diet and eating habits go a long way in maintaining a fit body. Therefore, to kick start a healthy and sustainable lifestyle, a spoonful of virgin coconut oil is what you need to add to your daily diet.
This humble ingredient is a secret gift of Ayurveda for flawless skin, gorgeous hair and a healthier body. The advantages of virgin coconut oil range from boosting your cardiovascular health and brain development to regulating your metabolism. In short, this healthy cooking oil is a must-have ingredient in your everyday diet to improve your overall bodily functions.
Here are some brilliant ways of adding this healthy cooking oil to your daily diet for a healthier and fitter body.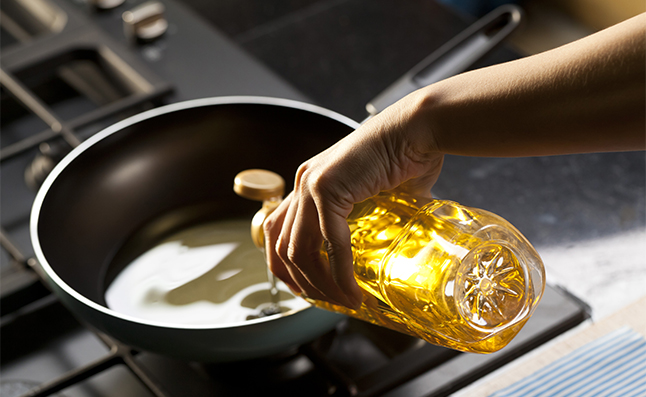 1. Use it as your regular cooking oil
Since this healthy cooking oil stays solid even at room temperature, its healthy saturated fatty acids keep it steady at high temperatures, making this cooking oil good for health. Additionally, virgin coconut oil has a high smoking point, which makes it ideal for frying aside from using it as a normal ingredient for Thai curries or wok-tossed veggies.
2. Spruce up your yogurt, smoothies or hot drinks
Save aside from cooking, the many virgin coconut oil benefits also include boosting up your hot drinks, smoothies and yogurts for better taste and nutritional value. You can also add it into your milk shakes, tea and homemade bone broth by melting it and pouring a drop or two of it in them. But, make sure to stir well. This will prevent the virgin coconut oil from forming clumps in your favourite cold goodies.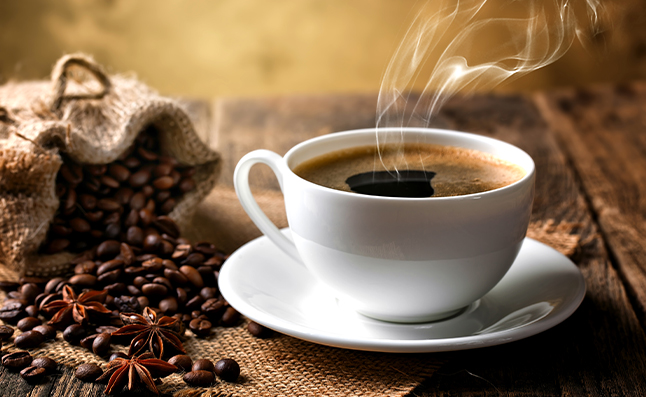 3. Lace your coffee
Looking to start a healthy diet, but your love for coffee seems to be overpowering? Fret-not! Virgin coconut oil is here for your rescue. So, before sipping on your favourite cold coffee, add a teaspoon of virgin coconut oil to it. This will enhance the taste of yourbru' and boost your energy to keep you fit and active throughout the day. It is one of the vital virgin coconut oil uses in your daily diet. Your instant coffee craving just got a whole lot healthier now!
4. Use it as a stomach cleanser
Another chief virgin coconut oil benefits is its ability to cleanse your entire system. You should start your day with this magic potion by adding one tablespoon of virgin coconut oil, three drops of lime and one tablespoon of honey together. Since virgin coconut oil is loaded with antifungal and antibacterial properties, it will help cleanse your stomach, making it one of the best virgin coconut oil uses in your everyday routine. Additionally, a coconut detox improves your gastrointestinal health by cleansing the digestive tract of conditions such as irritable bowel syndrome and leaky gut syndrome. Coconut oil also helps in boosting immunity, check out our blog on immunity boosting coconut oil to learn more.
Incorporating this mighty old virgin coconut oil to your daily routine will help you maintain a healthy diet. But, you need to make sure of using a pure, unrefined version. Thus, to help you ease your search of 100% pure, natural virgin coconut oil, we recommend you to try Coco Soul. All its products are created using pure and potent ingredients from mother nature. Such is Coco Soul's cold-pressed, Virgin Coconut Oil. It is derived from the freshly harvested coconut farms in India and is natural, 100% pure and unrefined.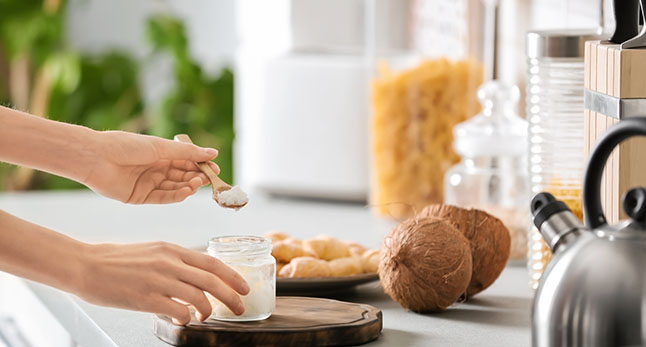 Top uses of Virgin Coconut oil
Here are some of the top uses for extra virgin coconut oil from Coco Soul:
This organic virgin coconut oil is a potent source of the naturally occurring lauric acid C12 and vitamin E, which aids in boosting your body's immunity.
Its high oxidative stability and smoke point make this extra virgin coconut oil a great ingredient for cooking, since it doesn't dissolve its nutrient value even at super-high cooking temperatures.
Another striking factor of this extra virgin coconut oil is that it contains the naturally occurring Medium Chain Triglycerides (MCTs) or commonly known as healthy fats.
Its multiple health benefits makes it a Superfood that helps in reducing weight, cholesterol levels and aids in easy digestion.
Because it is cold-pressed, it retains its rich aroma, essential nutrients and flavour of real coconuts, making it perfect for raw consumption.
Over and above these, Coco Soul's virgin coconut oil is suitable for people of all age groups. It is a vegan, 100% pure, gluten and preservative-free, non-GMO and natural coconut oil.
Don't these uses for extra virgin coconut oil truly make it a must-have addition to your everyday diet? So, hurry! Buy this product from the house of Coco Soul now for a happy, healthy and fit body. Take a step closer to nature now with Coco Soul's virgin coconut oil and say goodbye to health issues once and for all! You must also check out our blog on the health benefits of virgin coocnut oil.
Frequently Asked Questions on Coconut Oil for Healthy Diet
1. Is virgin coconut oil good for cooking or frying?
Virgin coconut oil contains high content of saturated fat lauric acid. This makes it highly resilient to oxidation at high cooking temperatures. Thus, it is suitable for cooking and frying.
2. How do you use virgin coconut oil in your diet?
You can use virgin coconut oil in your diet either by cooking vegetables, fish or meat in it or by baking or adding it to your milk, tea or smoothies.