The festive season is undoubtedly draining to the skin. A season that includes countless sweets and sleep-deprived nights, can easily lead to fatigued skin health, and clogged and lifeless skin. This leads to your skin becoming sensitive to any irritants. As much fun it is to indulge in the festive season, it is equally exhausting on your skin that yearns for a much-needed healthy detox to restore and reset the skin to its formal glow. To pamper it with a little extra TLC, it is important to give your skin a breather with a post-party beauty regime that will calm your skin down. There are many benefits of washing face with a cleanser but to make the most of your skincare routine, indulge in a deep cleanse once in a while. Once you know how to clean face effectively, your skin will be prepped for the full festival season skincare routine.
Why cleansing is important post the festive season:
While the festive season calls for spending quality time with your friends and family, gorging on sweets and dancing to your heart's content, it also means the glow on your face taking a major blow once the festivities are over. With long hours of full-face makeup and very little time to cleanse it all off, there are high chances the festive season will leave you with impurities, dead skin cells, product buildup and disruption in your daily skincare routine. While you may have followed a simple skincare routine and washed your face twice a day, deep cleansing your skin is what repairs and refreshes it. Here are some tips to help you follow a deep cleanse in your festive skincare, the benefits of washing face, and understand why cleansing is important.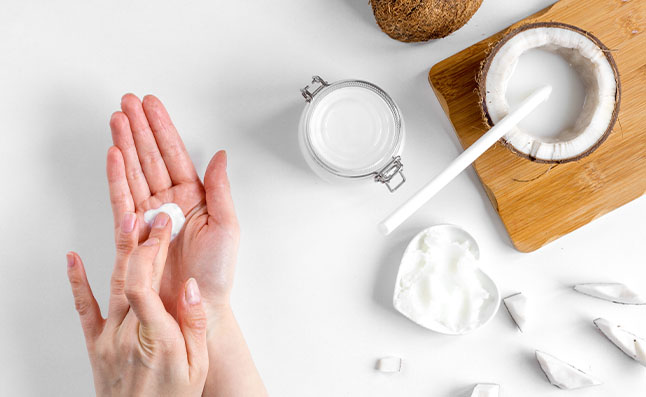 Give your skin a break: If you have spent the festive season with layers of makeup on every day, it is time to give yourself and your skin a break. Avoid heavy make-up and switch to minimal or no make-up for a while.
Go organic: There are a couple of good reasons why your grandma insisted on using organic home remedies for glowing skin. Hunt for easy DIYs with organic ingredients to add glow to your skin. Face cleansing with coconut oil will give you glowing and supple skin. Opt for organic skincare products that do not use toxic chemicals.While most of the Ayurveda-approved ingredients are readily available in your kitchen cabinets.Known for its versatility and multiple benefits, face cleansing with coconut oil is perfect for a deep cleanse post the festive season.
Benefits of Using Coconut Oil to Cleanse Face
A cure-all ingredient, coconut oil has many benefits for the face, hair and body as well. While many believe oil can clog your pores, using coconut oil and washing it off correctly has its sets of benefits that are too many to list.
Rich moisturisation: Depending upon your skin type, adding coconut oil to your deep cleanse face in your routine will intensely moisturise your skin as it is rich in antioxidants and has good fats.
Reduces signs of ageing: Nature's best-kept secret about coconut is its ability to minimise fine lines, signs of ageing and soothe irritated skin.
Great base for exfoliants: If you are a fan of making your DIY scrub at home, using coconut oil to cleanse face as a base can be really easy. Add in your sea salt or any ingredient to act as an agent when mixed with coconut oil.
Steps on How to Deep Cleanse Face Post Festive Season
Step 1- Skin Cleansing: A no-brainer on how to use face wash and the best start to any routine is to start off by cleansing your face right. Use a cleanser with anti-bacterial properties that will prevent any acne-causing germs because post-festive season skin is prone to breakouts and zits. You can use coconut based oil as a substitute for a cleanser. Take a small amount in your hands, spread it across your face evenly and gently massage your face to create a lather. After a while, wipe it off with a warm wet cloth.
Step 2- Steam: After being exposed to toxins and harsh weather, it is natural for your skin to cause whiteheads and blackheads. Enter steam that will take your cleansing a notch higher and help open up your pores and cleanse them through. This will also help clear your complexion and release toxins.
Step 3- Exfoliation: Once you're done with the steam and unclogged your pores, now the next step is - exfoliation. Exfoliating your face will help get rid of the dead skin cells and let the skincare products work better.
Step 4- Moisturisation: Seal in all the goodness of your skincare by applying moisturiser. A hydrating moisturiser will keep your skin glowing and retain the moisture lost during the festive season.
Once you follow these steps and know how to clean face effectively, you will see a glowing change in your face care.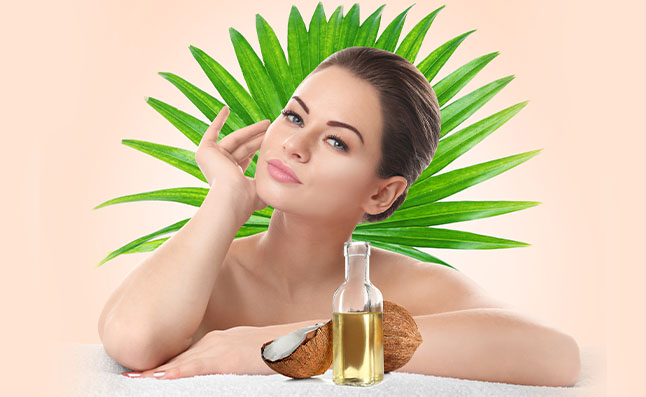 More Tips On How To Deep Cleanse Face:
1.Stay hydrated: When you were on the go during the festive events, drinking water was fundamental. But this should continue post the festive season as well. Drinking enough water during the day will flush out toxins and relieve concerns caused due to heat exposure. This will also speed up the healing process of your skin.
2.3.Do not skip SPF: Don't feel guilty for emptying a tube of sunblock before heading out for a wholesome festive lunch or any outdoor event. Applying SPF not only protects your skin from sun damage but also helps reverse signs of ageing and clear uneven pigmentation.
3.More isn't always merrier: After a festive face breakout, most of us rush in to follow a skincare routine that has complex steps and ten different products in hopes to regain the lost glow back. But we hate to break it to you, it isn't always going to work. With skincare, consistency is the key and you can see visible results with minimal products too only because you are consistent with your routine.
For the full festival look, you can also get our special navratri haircare tips on our blog here.
Frequently Asked Questions on Deep Cleansing Post Festive Season
How do you detox after the festive season?


Make a note of the skincare woes you want to work on in the post-festive season. Then, curate skincare that works for you and follow it thoroughly. 



Does coconut oil get rid of toxins?


Yes, coconut oil is a rich cleanser that not only gets rid of the toxins on your skin but also from your body. Interestingly, coconut oil is now also being used as a jumpstart to a weight loss regimen.



Why should we deep cleanse face after the festive season?


Just as your body deserves a break from all the chores and chaos of the festive season, your skin needs to hit a refresh too. Detoxing and deep skin cleansing your skin helps regain its glow and health. 



How to use face wash?
Dampen your face with lukewarm water
Apply a small amount of face wash
Gently wash your face with circular motions
Wash off with cold or lukewarm water