Sometimes despite applying layers of skincare ingredients, you do not see any effective results. Even the countless DIY remedies can't stop your skin from feeling dull or lifeless. Ever wondered why that happens? The answer might be lying in your bathroom cabinet. We're talking about an exfoliator or winter scrub. The dullness can be because you aren't exfoliating your skin enough or at all. Underneath the layers of dead skin cells lies your clearer and glowing complexion that makes your skin look healthy and supple. If you do it right, exfoliating your face is the best way to help your skincare work better and more efficiently. But can you exfoliate your face in winters?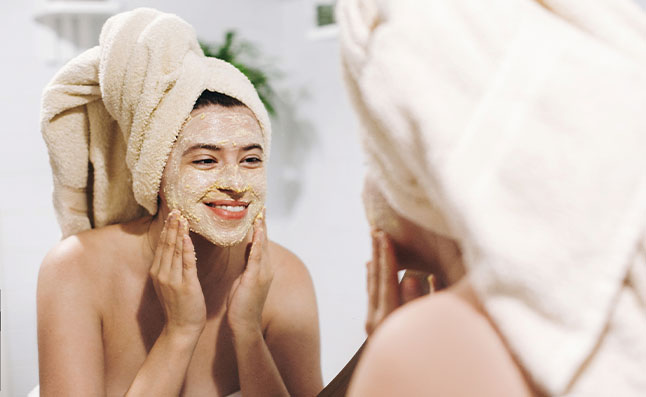 Just like our skin's type and texture differ, our way of handling it during changing weather differs too. Exfoliation and choosing types of winter scrub entirely depends on your skin drastically changes during the winters. If your skin is dehydrated, try to steer clear from any exfoliating agents. But if you have normal, dry, or combination skin, you may benefit from exfoliatingonce in a week'.
The benefits of skin exfoliation in winters and why we use scrub on face:
Our skin cells are continually regenerating, and when we exfoliate our skin, it ensures we are free from any dead skin cells and flaky textures that is why exfoliation is important. Since dead skin cells cannot reflect light, its build-up on the surface of our face may make it look dull and lifeless. Let us know some of the benefits of exfoliating in winter.
Removing dirt and gunk from your skin's surface isn't enough. Any dirt and dust trapped inside your pores can reflect on your skin as whiteheads, blackheads, and gradually a pimple. So exfoliate your face with a gentle exfoliator to unclog the pores and deeply cleanse your face thoroughly.
Unclogging your pores and deeply cleansing your face will also prevent any kind of pimple causing germs from developing into a pimple or leaving any stubborn mark. If you are experiencing chronic acne, avoid scrubbing any exfoliator on the affected area. This will prevent irritation and micro abrasions on the skin.
Helps skincare work better:
The thumb rule of any skincare product is to penetrate deeper and show its results from within. Once you get rid of the dead skin cells, your skincare will work effectively through the layers of your skin to give you smoother and clearer skin.
Now that we know the benefits of adding exfoliation to your winter skincare routine, let us find you an exfoliator that can perfectly match your skin type.
Face scrub for winter for different skin types:
1)Oily skin: Whether you are basking in the sun or enjoying the winter breeze, your skin will turn greasy if you have oily skin. Hence, it is imperative to use an exfoliator which helps get rid of excess oil.
2)Dry skin: If you have dry skin, there are chances you get tanned easily, making exfoliation difficult. Use a gentle winter scrub with natural exfoliating agents to brighten up the skin gradually. Since exfoliating dry skin during winters can cause irritation, it is advisable to do it once in two weeks only.
For the right way to keep dry skin healthy, visit our blog on remedies for dry skin in winter.
3)Combination skin: Selecting a scrub for a skin type with an oily t-zone and dry cheeks can be tricky, but we have answers. Use a nourishing cream-based exfoliator to remove the excess sebum and nourish the dry areas.
How to exfoliate face in winter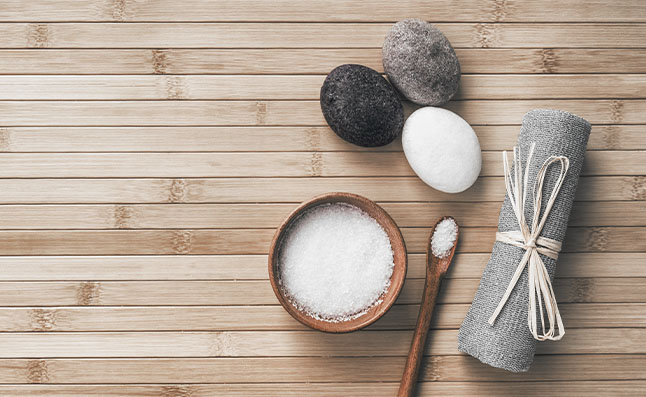 1.Step 01: Dispense pea-size amount of the scrub onto your fingers and massage over a damp face in small circular motions.
2.Step 02: Apply mild pressure and massage it on to your skin for 30 to 60 secs. Make sure to scrub your face thoroughly and around the areas that are difficult to reach such as the neck, behind your ears, forehead, etc.
3.Step 03: Rinse thoroughly with lukewarm water, followed by cold water to tighten your pores.
4.Step 04: Gently pat dry with a clean towel.
5.Step 05: Lock in all the goodness of the exfoliation by applying a generous layer of moisturiser. Do not leave your house without applying an adequate amount of sunscreen.
Try Coco Soul:
If you are looking for a natural face scrub, we recommend using Coco Soul's Ayurvedic face scrub.
Coco Soul face scrub is crafted with ancient Ayurvedic wisdom, Virgin King Coconut Oil, Veniver, and Sandalwood. Coco Soul's Face Scrub is inspired by and made with natural herbs. It works like a gentle kiss on your skin. Virgin coconut oil and Ayurvedic herbs with natural healing properties make up its powerful ingredients. Together, these organic ingredients gently unclog pores and remove impurities from your skin. Use this natural face scrub on a daily basis to achieve clearer, softer, and even-toned skin.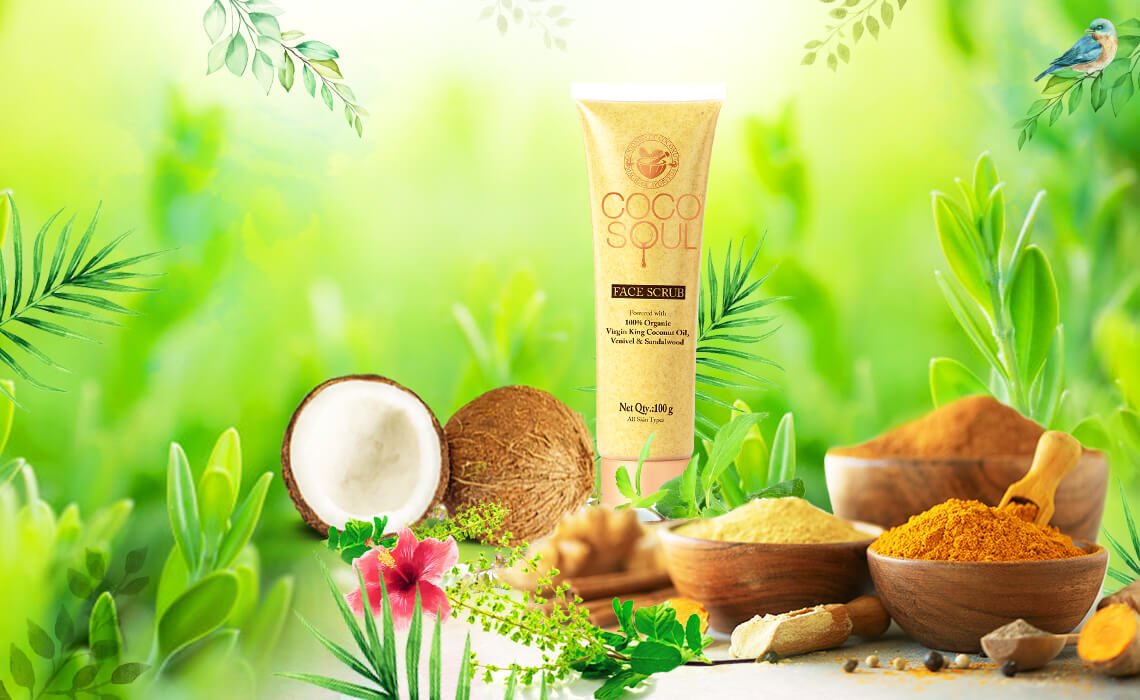 Frequently asked questions on how to exfoliate your face
1.How to exfoliate skin in winter
Wash your face with a gentle cleanser
Pat dry your face
Dispense a small amount of gentle face scrub
Massage it slowly across your face and neck for a minute
Wash it off with lukewarm water
2.Should you scrub in winters?
Your skin cells dehydrate faster between the cold air outside and dry air within our houses. Exfoliating your face will keep the dead skin cells away and rejuvenate your skin, which is why exfoliation is important. If you have highly sensitive skin, limit the use of exfoliators in winters and apply it once or twice a week.
3.Why do we use face scrub for winter?
Dust and sebum are the main reason to cause acne. When you use skin exfoliation in winter, it can help cleanse the dead skin cells from the face. Using a face scrub not only helps rejuvenate your skin but also helps your skincare products penetrate well. A well-exfoliated face also helps set the base right for your makeup and prevents it from flaking.