While the cold wind rings in some holiday cheer, it also makes us want to get lazy, sip on some hot cocoa and snuggle inside a blanket. Winters bring in a lot of perks but there are a few things we rather stay away from. Chilly winters mean a moisture-sucking climate that leads to dry skin and chapped lips. But the cold wind is still at bay and we can still prevent the worst of the winter skin problems if we start now.
Nobody truly enjoys winter if you have to pump out moisturiser every ten minutes. While moisturisation is the key to your skin woes, maintaining a proper winter skincare routine is equally important to keep glowing every day. Tweak your daily skincare for winter with a facial cleanser, a nourishing moisturiser, hydrating body butter and more. If you still need a kickstart, we have curated the best of daily skincare routine, especially for winters.
As the season changes, tweaking our skincare strategy or routine becomes imperative. The products that get approval on a sunny day may not work efficiently in winters. The climate's effects on our skin change every season and that is why it's important to add or remove products to create a balance and bring effectiveness in our daily skincare routines.
Daily Skincare For Winter According To Different Skin Types:
The cardinal rule for any skincare routine to work well is to pick products that are meant for your skin type. Before you head out to your drug store to shop some skincare products, examine your skin type carefully and the ingredients that work best. Skin types are usually normal, oily, dry, and combination. Most natural skin care products work perfectly well across all skin types.
Winter Skincare Routine For Normal Skin:
If you have normal skin, you don't really need to tweak your daily routine to take care of your skin. Follow some simple winter skin care tips that include cleansing and moisturising to balance the skin well. Use a thick moisturiser for the winter night skincare routine.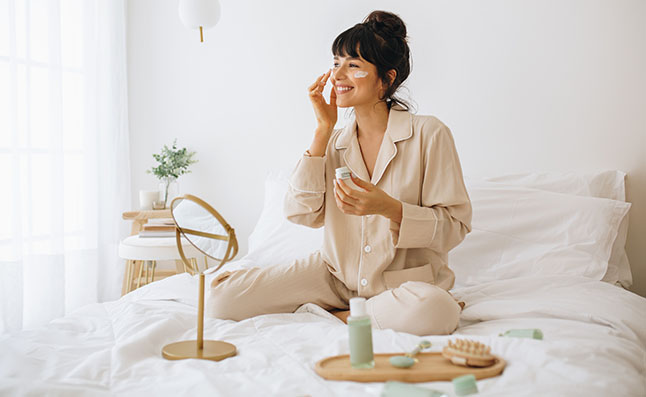 Winter Skincare Routine for Dry Skin:
Many women complain of dry skin during the winters but if you have naturally dry skin, the winters could create havoc for you. Dry skin has less natural oil or moisture, and couple that with the dry winter air and your skin can feel worse. If you have dry skin, avoid regular exfoliation as it tends to irritate the skin. Stick to natural and gentle cleansers as foam-based cleansers can further dry your skin. Use hydrating moisturisers and shower gel to seal in the moisture.
Winter Skincare Routine for Oily Skin:
Do not wait for winter air to dry out the oiliness on your skin. Harsh and cold air during the winters can seep into your skin's barrier and dry out your skin. This causes your skin to release more oil into the pores. Following a morning exfoliation is the best way to unclog your pores and get rid of excess oil. Rinse your face with cold water to close the pores and prevent any impurities from settling in. Use gel or water-based moisturiser that is light on your skin and doesn't weigh down.
Winter Skincare Routine for Combination Skin:
A combination skin is where a few patches of your skin are oily and the others are dry. Usually, different products are applied in the T-zone, nose and chin and a different combination of products on the cheeks. When tweaking your winter skincare routine, avoid products that make your skin greasy. Use gentle cleansers and maintain a good balance between oily and dry areas of your face. Add a toner to your routine to maintain the pH balance of your skin post-cleansing and keep your face moisturised throughout the day.
Winter skincare tips to follow during colder days: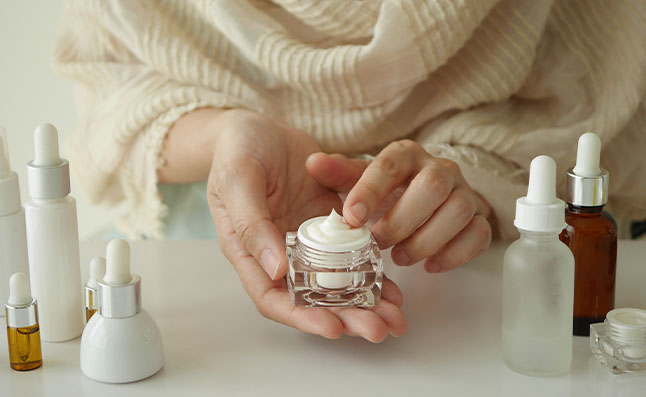 1. Moisturise in the day & night
Cold winters strip off the natural moisture of your skin which is why it's essential to apply skincare products for winter which are extremely moisturising. Use body butter in the night-time to replenish and nourish your skin intensely. Following a winter skincare routine at night is as important as caring for your skin during the day. Therefore use all measures to keep your skin healthy even at night.
2. Use an SPF
UV rays can damage your skin all year, even when you are staying indoors or it's cloudy outside. Even if it isn't sunny or bright because of winter days, you need to apply SPF every single day and do not skip on SPF as a skincare products for winter . 
3. Stay hydrated with water
While you indulge in hot chocolate, coffee or tea to stay warm, don't forget water in the process. Drink plenty of water in winters, even if you don't feel thirsty that often. Staying hydrated and flushing out toxins from your body will keep your skin glowing and fresh.
4. Avoid hot shower
It must be extremely tempting to stay in the shower with hot water running down your body on a cold winter morning. However, hot water is infamous for stripping off the moisture from our skin and it should be avoided or limited to a few minutes only. Minimise your shower time and bath with lukewarm water.
5. More than lip balms
You must have already stocked up on lip balms for your chapped lips, but a lip balm alone cannot heal your dry lips. Exfoliate your lips gently with an organic or homemade scrub to get rid of the dead skin cells. Exfoliation will also help the lip balm penetrate through the lips and work effectively.
Try Coco Soul:
Coco Soul created a perfect skincare kit to soothe and pamper every inch of your skin using nature-based skin and hair care solutions. Invest in Coco Soul's body butter, organic hand and nail cream, and organic foot cream for an extra dose of TLC at home. When you want a skincare kit that is free of harsh chemicals, this kit is the ideal choice.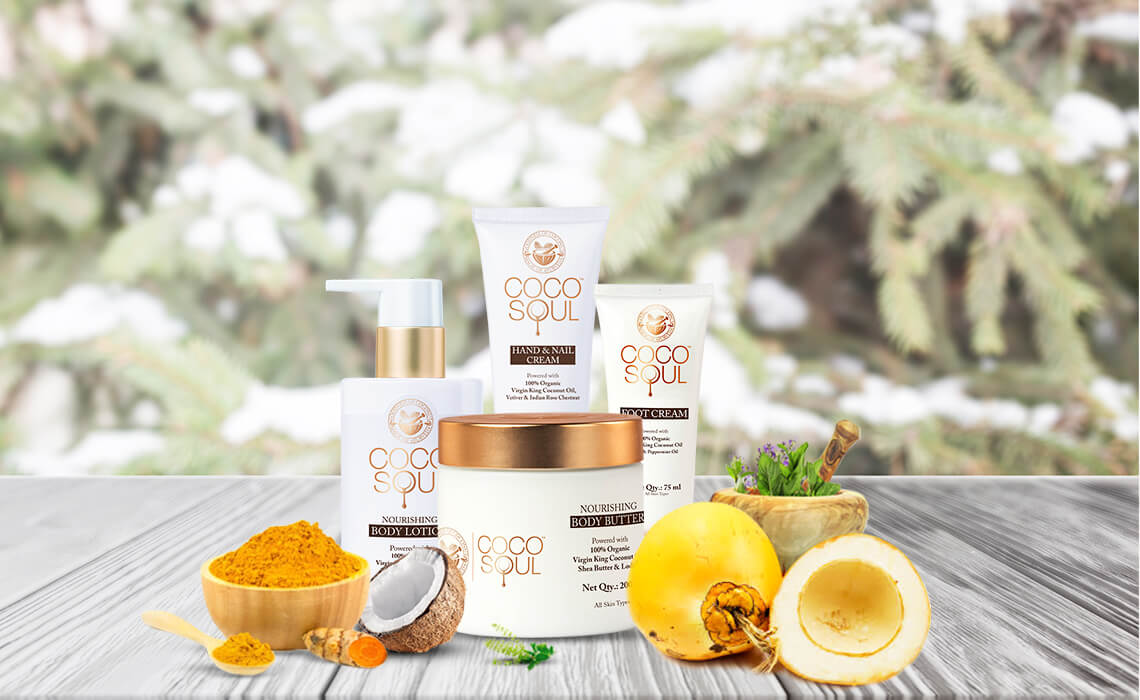 Frequently Asked Questions on Daily Winter Skincare Tips and Routine:
1.Why is skincare during winter important?
Prolonged exposure to cold weather can lead to dry and flaky skin. A winter skincare routine can help you combat dry skin during the colder days.
2.What should we apply as skin care during winters?
It is important to adjust your skincare routine as the season changes because the weather changes are a contributor to our skin health. Use thicker moisturisers free from harsh chemicals to replenish the skin and do not forget to use SPF.
3.What is the best skincare product for the winter season?
The best skincare products for the winter season are what suits the best for your skin. Use skincare products that are free from any harsh chemicals.