Instead of enjoying the cool winter breeze and probably a ski trip, if you are focusing on how your winter chafing hurts, you've come to the right place and you should know you do not have to worry about it anymore. While summer sweats are infamous for chafing, the colder season isn't any different either. Besides the seasonal changes, fabric of your underclothes, long walks, runs, body weight, etc., can all contribute to chafing.
To prevent chafing from dry skin, feel free to use our list of the best remedies for dry skin in winter and give yourself a headstart over this menace.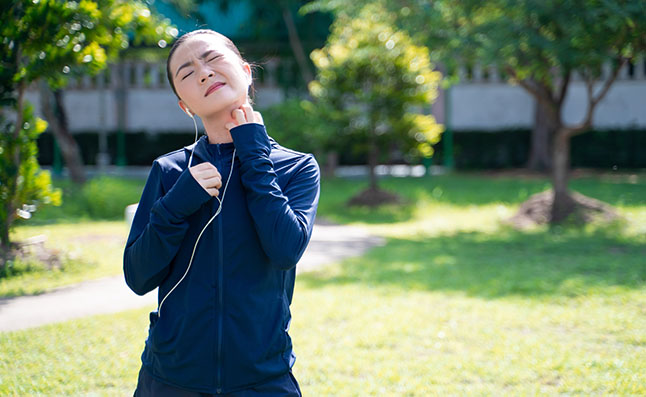 What is chafing?
Chafing is a common skin problem caused by a mixture of factors such as friction, excessive or loss of moisture, irritant fabrics etc. Prolonged rubbing on a certain patch of your skin can make it sting or burn and lead to the development of mild rashes. If it is severe and not cared for immediately, it can also result in swelling, bleeding, and crusting. Chafing is likely to develop in body parts that constantly rub against each other or on your clothing. The most common body areas where chafing occurs are, buttocks, groin, feet, nipples, thigh chafing and also armpits.
Causes of chafing
Thigh chafing typically occurs when you aren't wearing your pants or when you are wearing shorts, speedos, or anything else while running in cold that allows your thighs to friction on each other. Chafing isn't limited to clothing or your thighs alone. It can also occur in winters and summers and develop on any of the body parts. Some other causes of chafing are listed below:
Endurance sports- Running in winter, biking, trekking, basically activities that cause you to sweat and increase the chances of friction that lead to chafing.
Body weight- If you have thicker thighs or arms, there are higher chances of your skin rubbing off against each other frequently, making it likely to chafe.
Nursing: If you are a breastfeeding mother, you may notice chafed nipples.
Ill-fitting outfits: If your sleeves, bra straps, waistbands, or jeans aren't your correct sizes, they can cause constant friction and result in skin chafing

.
5 Tips to Prevent Chafing in Winter
1.Wear moisture-wicking, anti-chafing underclothes
Although fabrics like cotton are extremely comfortable to wear all day, they also retain moisture and don't dry out quickly. This is a breeding ground for thigh chafing. Choose fabrics that are moisture- wicking, which keep the sweat away from the skin and dry out quickly. If you use briefs, it can be a smart decision to switch to boxers as they cover most areas of your thighs and prevent thigh chafing during exercise or daily walks.
2.Use lubricants
The best way to prevent any moisture residue on your thighs while wearing pants is to apply a generous amount of talcum or anti-fungal powder. Powders can absorb sweat and don't dry out your skin in any way. If you are wearing shorts, you can use powder-based creams or a lubricating anti-chafing roll-on cream.
3.Wear anti- chafing clothing while exercising
Exercising or running in winter leads to a lot of friction between our skin and can lead to chafing. You can avoid chafing if you run but cannot escape it during walking or yoga. Which is why, you should ideally choose performance clothing that is designed to protect you from skin-to-skin friction. This type of clothing comes with an inner lining and prevents chafing and also absorbs sweat.
4. Apply soothing creams
Chafed skin needs extreme nourishment and applying a soothing anti-chafing cream or a thick moisturiser on affected areas will certainly help. Relieve the pain and discomfort by cleaning your skin gently and applying the moisturiser overnight.
5.Keep body wipes handy
If your skin is prone to chafing, carry body wipes or clean towels. Wipe away the sweat or moisture buildup gently with clean and lukewarm water. This will not only wipe away the sweat but also reduce the risk of fungal infections.
Treating winter chafing:
Chafed skin needs extreme and immediate care and it cannot be taken lightly. Ignoring skin chafing can lead to bleeding, scarring, and put you in greater risk of building infections. Here are some simple steps to treat skin chafing:
Wash the affected area with lukewarm water and a mild cleanser. Avoid hot water as it can irritate the skin.
Avoid using any alcohol and hydrogen peroxide containing products.
Gently pat dry the wound and do not not rub any towel or item of clothing against it.
Apply a light layer of coconut oil, anti-chafing cream, or petroleum jelly to keep the skin patch moist in its healing period.
Cover the affected area with a gauze pad as it will allow the skin to breathe.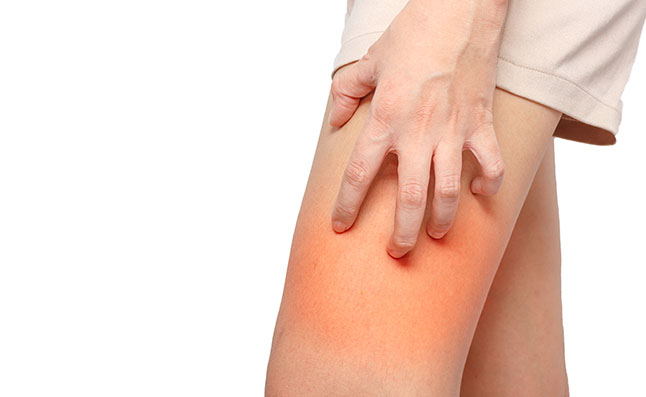 Healing from skin chafing:
If you start an immediate care for skin chafing, the affected area can heal within a couple of days. You can also let the skin heal overnight by exposing it to air while you are sleeping. Repeat the skin chafing treatments regularly to see effective results.
How to avoid skin irritation in winter:
Do not treat any skin inflammation with hydrogen peroxide or any other harsh chemicals. These chemicals tend to hinder your healing process. Use saline solution instead.
Avoid extremely hot showers and use of harsh soaps. Use natural and organic products instead.
Pat dry your skin as rubbing can make skin chafing worse.
To relieve irritation immediately, use an ice pack for short intervals.
Read our blog on skin problems in winter to know the solutions to some more winter skin problems that you may face in the upcoming months and stay prepared.
Try Coco Soul:
Treat your winter chafing with the moisturising goodness of virgin coconut oil and Ayurvedic herbs now bottled in the skincare range by Coco Soul. From revitalising shower gel to organic body lotion, this skincare range is free from chemicals and perfect to treat skin ailments. Use the body care combo of shower gel and body lotion to effectively clean the affected area and soothe it with a moisturising lotion. The goodness of potent herbs such as welmi, sandalwood, turmeric, gotu kola, and virgin king coconut oil will leave your skin moisturised, radiant, and healthier.
Frequently asked questions on skin chafing in winters:
1.How do you prevent winter chafing?
Do not ignore skin chafing as it can be healed easily. Cleanse your skin with lukewarm water, apply a soothing cream. Cover and expose it to air overnight. Avoid using any kinds of chemical cleanser on already irritated skin.
2.Is skin chafing permanent?
If you suffer from frequent chafing, you may face permanent discolouration in the affected area.
3.Does cold air cause chafing?
Cold air during the winters tends to dry out skin, leaving your skin more susceptible to rubbing and chafing.