Fasting; the word itself is enough to give most people nightmares. It can totally help you fit into those trendy pants once again but the starvation might not be an enjoyable experience. What if we told you that the type of fasting we will talk about here is not only effective in giving you flawless skin, but is just as easy to follow? Affirmative, we're talking about skin fasting, a method of skin detoxification that helps flush out toxins from your skin.
Curious to know more about this face detox method? Continue reading.
What is skin fasting?
Skin fasting, an unusual skincare trend, has gone viral on the internet lately and gotten everyone from beauty influencers to skincare experts to acknowledge it. With skin fasting, you reduce, and gradually eliminate, the use of all skincare products for a period of time and let your skin breathe. A method of skin detox, experts believe that skin fasting can help your skin heal and rejuvenate on its own. The best part about this beauty trend is that there are no set rules. You can either skip using one or all skincare products for a whole week. It is entirely up to your preferences and skin condition.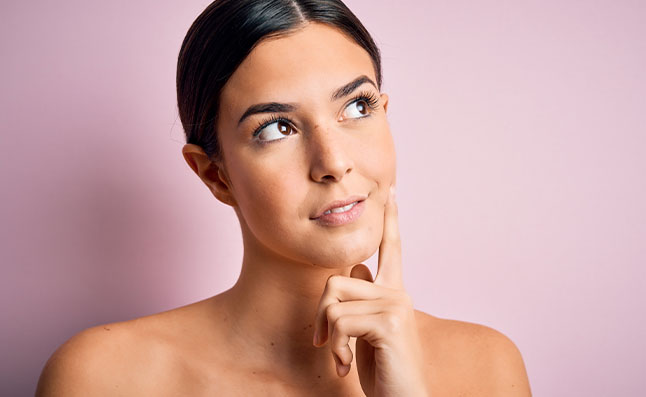 What does science say about skin fasting?
Skin fasting can be easily understood if you know the science behind it. It's well-known that the skin is the largest organ of the human body and shields it from heat, infection, and injury, not to mention its sensory importance. What's relatively unknown is that it too breathes; hence, loading it up with skincare products all the time can hinder the breathing process. Moreover, most skincare products often contain non-porous components like sulfates, alcohol, and other comedogenic ingredients. While some of these ingredients cure issues like breakouts and dryness, they can also block the air passage, making your skin rather dull and lifeless. This is where skin fasting can help. In the absence of any external components, skin fasting helps this sensory organ-cum-shield to detox and heal, making it clearer and radiant.
How did it start?
Skin fasting is a Japanese beauty concept that was coined and popularised by Japanese beauty company Mirai Clinic. It is based on the Hippocrates's belief that practising traditional fasting can be a healing mechanism.
Does it actually work?
There are various conflicting views about skin fasting. While some believe that it could be a crucial/healthy skincare tip, others have contradicting opinions. Skin fasting, like everything else, has had both positive and negative effects. While some found that their skin became more radiant and fresh with this practise, others complained of an increase in breakouts, acne, and blemishes on their skin.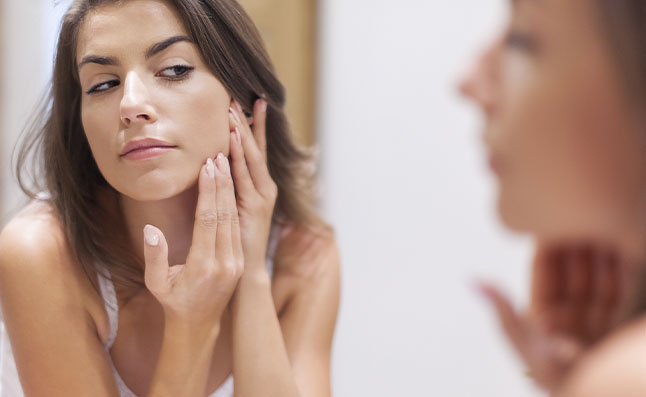 Will it suit your skin?
Whether this beauty trend will suit your skin or not clearly depends on your skin type, its (skin) health, and your exposure to outside elements. So, to confirm whether this skin detox method really works or not is entirely dependent on who practises it and for how long. If you are regularly exposed to heat, dust, and wind, skin fasting could result in the accumulation of dirt and sebum, leading to breakouts and blackheads.
Should you try it?
If you are suffering from skin issues even after using the best skincare products, skin fasting can be the best beauty trend for you. Stop using your skincare products for a few days and allow your skin to reset; then switch to a better, more natural beauty regimen that suits you.
On the contrary, some dermats also suggestskin diet' instead of skin fasting. Skin diet involves reducing the number of products you use on your skin for a certain period. For example, you can opt for this skincare tip by eliminating additional products like lightening, anti-ageing creams, etc., and following a basic cleansing routine.
However, if you are in the middle of a skincare routine to address woes like acne or scars, it would be better if you do not stop using all the products at once. Suddenly adopting the skin fasting method can cause more damage than good, and even make your skin more vulnerable. You must follow a skincare routine that's specifically meant for your skin. Check out our blog on skincare routine steps to learn to create your personal skincare routine.
Conclusion
Despite the conflicting opinions on skin fasting, dermats advise that you can experiment with this skin/face detox method if your skincare regimen does not include any medicinal products. At the same time, they also suggest that after completing the skin fasting period, look for products that are sans chemicals. The reason is that your skin could still be vulnerable and natural products will help accelerate the healing process. For example, opting for Ayurveda-inspired products that contain ingredients like pure virgin coconut oil and other plant-based herbs can never go wrong, just like the Coco Soul skincare range. Similar to skin fasting, there is another popular trend on washing face. Check out our blog on 60 seconds rule for washing your face to learn more about this trend.
Created with the belief that Mother Nature has the solution to all our skincare problems and derived from the secrets of Ayurveda, the skincare range of Coco Soul is infused with centuries-old wisdom and 100% organic virgin coconut oil in its core. The virgin coconut oil in these products deeply moisturizes your skin to keep it soft and supple and also promotes cellular repair. Most importantly, Coco Soul's skincare products are completely natural, i.e. it is devoid of parabens, sulfates, mineral oil, DEA, sodium chloride, silicones, petroleum, or other harmful chemicals. Moreover, they are also 100% vegan, not been tested on animals, and MadeSafeâ"¢-certified, meaning they are not only safe for your skin but also the environment. Now, isn't that a win-win?
So, treat your skin with the gift of nature and visit the Coco Soul website to shop for au naturel, organic skincare products today.