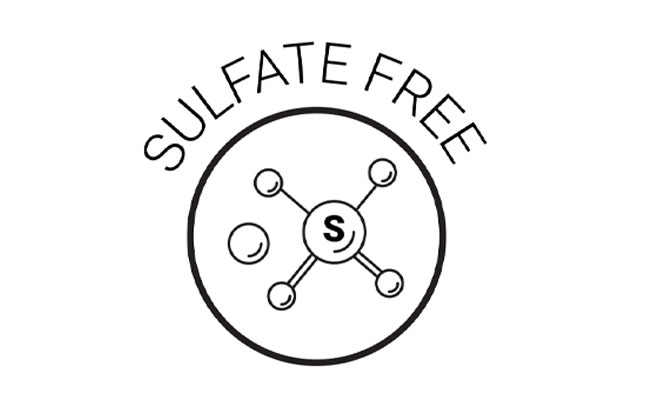 Psst! Got a friend whose excessive indulgence in beauty has now influenced you to step into the world of skincare? Well, that's a good start for one. But, how do you know what's good and bad for your skin? Your ideal approach here, would be to bank on the results from Google to know the baddies that should stay away from your beauty shelf.
Alright! So, on your list of the most-searched controversial beauty ingredients, you'd find sulphates sitting right on top of the search results. Well, it's got its fair share of reasons, and we are here to tell you exactly why you should stay away from it to keep your skin healthy and radiant.
First things first, what exactly are sulphates?
Ask any dermat or beauty enthusiast, you will always hear sulphates appearing on their bad books for their harmful effects on the skin. However, what is sulphate and why is it so bad for your skin? Sulphates are harmful chemical salts that are commonly used in shampoos, household detergents, shower gels as well as cleaners to create a dense lathering foam. This lathering effect then helps remove dirt, oil and dust from your skin effectively. They are used in different forms and combinations, however, the most often used compounds of sulphates in your skincare products are sodium lauryl sulfate, sodium laureth sulfate and ammonium lauryl sulfate.
How do they affect your skin?
Using a sulphate face wash will do more harm than good by aggravating your skin issues, especially sensitive skin. It can lead to severe flare-ups and many other skin-related issues. Below are some of the top side effects of sulphate for the skin, discovered by leading skincare experts.
They cause skin irritation when used for a longer period of time and strip off your skin's natural oils.
They dry out your skin and sometimes lead to acne.
The side effects of sulphate can be detrimental for those with sensitive skin. And if you are someone who uses sulphate-infused skincare products, it can lead to eczema and allergies.
In many cases, they cause swelling, redness or rashes on the face if the product has a higher concentration of sulphates.
These are reasons enough to protect your skin health and opt for sulphate-free skincare formulas.
Paraben is another chemical that can harm your skin and hair. Check out our blog on harmful effects of parabens to learn more about it.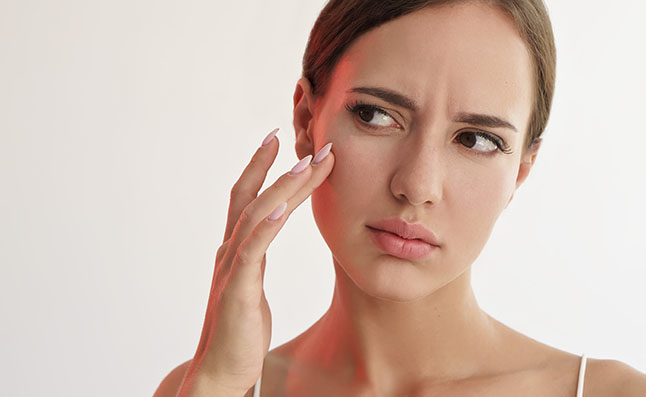 So, what should you do next?
For starters, don't panic! There are many brands in the market today that aspire to give the healthiest of skin by steering away from harmful chemicals for the skin. They are created keeping a consumer-friendly approach in mind, along with benefitting nature and its living beings. One such brand that strives to provide you with cruelty- and sulphate-free products is Coco Soul. It is an au-naturel beauty brand that dislikes harsh chemicals as much as you do. They believe that nature has the answer to all your needs. What's unique is that all of their skincare products are created using Ayurveda's secrets from yesteryears to effectively solve your skincare woes.
So, if you are afraid of finding harmful chemicals in beauty products, then look up to Coco Soul. Each of their products are created using natural ingredients such as virgin king coconut oil and excellent Ayurvedic herbs. Not only that, they are also free from petroleum, sulphates, silicones, DEA, mineral oils, sodium chloride, parabens and many other toxic chemicals. Moreover, they have not been tested on animals, are 100% vegan and MadeSafe certified.
Here are some must-have sulphate-free skincare products you can try out from Coco Soul:
Revitalizing Face Wash: This sulphate-free natural face wash is created using Ayurvedic herbs and virgin coconut oil to keep your skin soft, fresh and radiant.
Virgin king coconut oil: It rejuvenates and soothes your skin to give you a hydrated and renewed look.
Neem: This Ayurvedic herb is rich in vitamin E that helps lessen pigmentation and gives you clearer and younger-looking skin.
Gotukola: This organic hero fights sagging skin by boosting collagen build-up in your body.
Nourishing Body Lotion: This nourishing natural body lotion contains virgin coconut oil that absorbs deeply into the skin to keep it supple and prevent dryness or flaky skin. It's lightweight and aromatic and deeply moisturizes your skin to lend a bright, radiant glow.
Virgin coconut oil: Delivers intense hydration by repairing skin cells and getting rid of dryness, flakes or irritation.
Welmi: Packed with vitamin C, it helps fight dullness, brighten your face and gives you naturally fresh, glowing skin.
Sandalwood: It is an ancient Ayurvedic ingredient known to combat oxidative stress, moisturize your skin cells and give you radiant skin.
Face Scrub: This luxurious face scrub is enriched with virgin coconut oil and Ayurvedic spices that aid in gentle exfoliation without making your skin dry. It unclogs pores and restores your skin's health, thereby eliminating dirt and restoring your natural glow.
Virgin coconut oil: It moisturises the skin cells and boosts cellular repair to give you a radiant glow.
Venivel: It draws out excess oil and exfoliates skin debris to give you a clear, spot-free complexion.
Sandalwood: It helps reverse sun damage by minimizing age spots and patches to give you flawless skin tone.
Using these nature-friendly skincare products from Coco Soul will not only do good for the environment, but also for your skin. Although these natural products do not guarantee immediate results, they are twice more effective and safer for your skin. So, take down all the sulphate-infused products from your vanity and switch to the world of natural skincare with Coco Soul. To shop for more natural skincare products, head over to Coco Soul now!
Also, read our blog on the side-effects of sulphates, parabens and phthalates on skin to learn about the side-effects of more such chemicals.
Frequently Asked Questions on Effects of Sulphates on Skin
1. Why should you avoid sulphates for the skin?
Sulphates can irritate your skin, in addition to causing acne and clogged pores. If you have sensitive skin, it can make you prone to severe skin irritation.
2. Is sodium laureth sulfate good for your skin?
No! Sodium laureth sulphate can cause severe acne, skin irritation and clog your pores, thus deteriorating your skin health.
3. Why is SLS bad for the skin?
It strips your skin's natural oils and causes dryness, irritation and worse, allergic reactions. Additionally, it can also be irritating to your eyes.