We are closer to one of the most special seasons of the year. After the rains have drenched the city and the summer humidity got the best of us, the winter winds are now raising our spirits high. While for some people, winter is the perfect excuse to layer their clothes fashionably and walk around in thigh-high boots, for most of us, it is facing many dry skin itching and types of winter skin diseases throughout the colder days. Seasonal weather changes can disrupt our skin health and pave the way for several skin problems that we were not waiting for. Winter skin problems differ from person to person and entirely depend on your skin type. But whenever the cold wind hits, it is best to be prepped with the best winter skincare.
Chapped lips and dry skin in winter are common and there are ways to prevent it. But before you gear up to tackle the winter itch, it is important to understand the causes. Cold air has less moisture than warm air and the winter winds strip off the moisture, resulting in dry and flaky skin. The basic solution to this problem is to slather on some moisturising lotion repeatedly. But there are more skin problems than just dry skin for which a lotion alone isn't enough. So let us go through some of the pesky winter skin problems and skin problems treatment.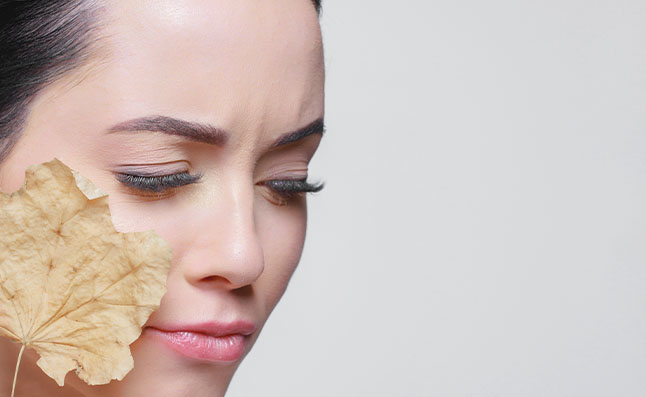 Pesky Winter Skin Problems
1.UV Rays Damage: Contrary to popular belief, UV rays, especially UVA are actively present even on winter days and days when it's gloomy outside. In fact, the effects of sun rays on your skin isn't any lesser, leaving you vulnerable to many skin diseases. Even if you cannot feel the warmth hitting your skin, you are still being exposed to UV rays that can cause windburn. Studies show that UVA rays can penetrate through fabrics and glass too, making our skin prone to the exposure of harmful sun rays.
Solution: The only way to protect your skin and shield it from the harsh sun rays is to always use SPF even if you are indoors in winters. Use a moisturiser as well to soothe irritated skin and even out your complexion.
2.Dry Skin: While the cooling air on the winter day feels great on our skin, its effects are quite alarming. One of the most common winter skin problems is dry patches on your skin, which leads to irritated skin, redness, or even eczema in winter. Due to a drop in humidity, our skin loses its moisture, making its texture rough, dry, flaky, and we are left with itchy skin in winter.
Solution: Staying hydrated is the key to soft, supple and moisturised skin. Avoid taking warm showers and switch to lukewarm water. Apply a thick coat of body butter before you call it a night and let your skin repair and heal when you're asleep. Replace your soap bars with moisturising shower gels to see effective results and soothe dry skin or eczema in winter.
3.Chapped Lips: The skin on our lips is delicate and needs constant moisturisation. Winters are crucial for our lips as they lose moisture and become dry in winter, commonly known as chapping or micro-tears. Anyone can experience chapping, but it is worse if you have drier skin.
Solution: Apply soothing lip balms enriched with Vitamin A & E, which aid in repairing your skin from within. Do remember to apply sunscreen to your lips as well before you head out.
4.Cracked Heels: A long winter and hours of running errands result in sore and dry feet, which often lead to cracks in the heels. Leaving cracked feet untreated can not only lead to extreme pain but also cause infections.
Solution: Deeply cleanse your feet by dipping them in warm water mixed with sea salt. Once your feet feel relatively softer, gently file them with a filer or pumice stone that is easy on the skin. Thoroughly slough off the calluses and finish it up with a soothing foot cream.
5.Skin chafing: Skin chafing is one of the common types of skin diseases that occur especially during the winters, due to excessive friction against the skin. When the skin rubs against each other like the inner corner of our thighs, it causes the layer of our skin to get slightly damaged and irritated. The skin problems treatment for chafing is quite easy to control.
Solution: If you experience skin chafing, ensure to take a rejuvenating shower at least once a day to keep the winter rashes from bacterial infection. Pat dry the infected area and apply a generous amount of soothing moisturiser. Avoid wearing garments that further irritate the skin and prolong healing.
How to prevent winter season skin problems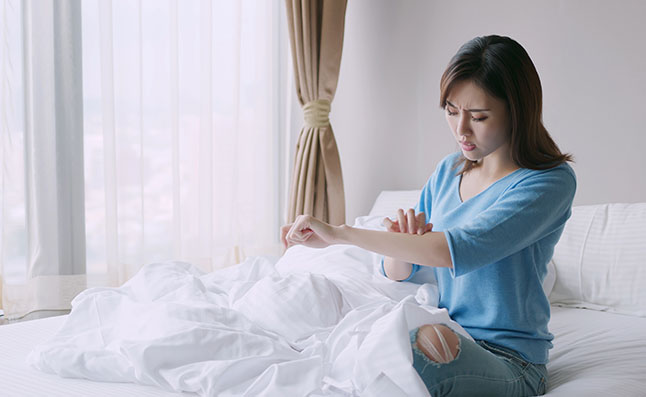 Dry skin is one of the most common skin problems faced during the cold winters. Always stock on moisturisers and body butters to hydrate the body and keep it supple.
Even though it is highly tempting, avoid running a hot water bath. Hot waters tend to strip off the natural oils of our skin and result in winter rashes and that is the last thing you want during a winter day. Instead, opt for lukewarm water for a shower.
Even if you feel less thirsty in the winters, it is always better to stay hydrated and consume clear fluids. This not only keeps you healthy but also brings out your inner glow.
Stay away from harsh chemicals:
Your damaged and irritated skin needs products that have a healing touch to them. Using harsh chemicals on irritated skin can have adverse effects leading to damaging skin beyond repair. Opt for skincare with natural ingredients to get the most of nature's goodness for your happy skin.
Refer to our blog to find the perfect chemical-free winter skincare routine for yourself.
Try Coco Soul:
Coco Soul brings you a range of products curated with the goodness of Ayurveda and virgin king coconut oil, both being superfoods for good skin, hair, and body. Powered with nature's most potent herbs, Coco Soul's products are your best choice if you are opting for natural skincare this winter. Try Coco Soul's coconut oil moisturiser to stay hydrated all day and its organic body butter to replenish the skin at night. Coco Soul's natural foot cream is also your cracked feet's best friend this winter. Explore the whole range at Coco Soul.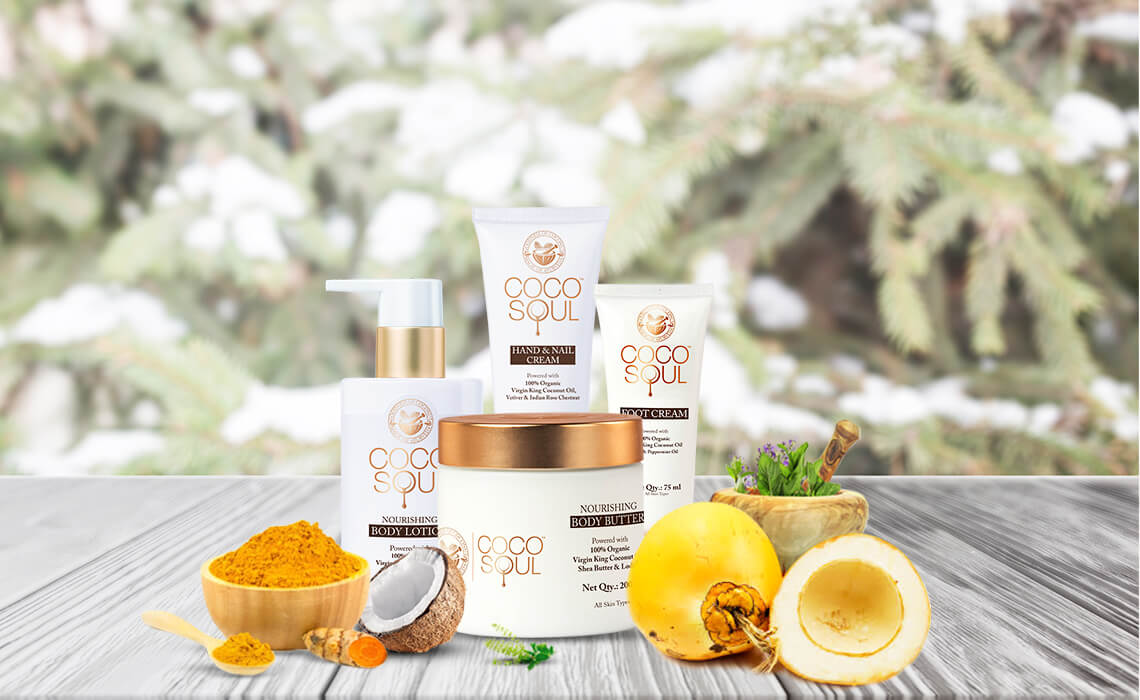 Frequently Asked Questions on Winter Skin Problems
1.What are the skin problems during winter?
Some of the most common skin problems during winters are dry skin, chapped lips, skin chafing, windburn, cracked heels, etc.
2.What to apply on skin in winters?
Always apply moisturiser and SPF during winters and body butter at night for your skin to repair overnight. Use hydrating foot creams to heal cracked heels.
3.How do you get rid of winter skin?
Apply moisturiser
Adjust your skincare according to changing weather
Do not skip SPF
Stay hydrated
Pat your products instead of rubbing to prevent irritation